News
Celtic scissors 2300 years old found in Munich grave (photo)
In a Celtic cremation grave in Munich, a pair of scissors that are 2300 years old were found. The find is in exceptional condition, with the blades still sharp and shiny.
The fact that this tool is so well preserved is just as impressive as the skill of making this object. This was reported by The History Blog.
Archaeologists from the Bavarian State Office for the Protection of Monuments (BLfD) were called in when a disposal team looking for unexploded World War II ammunition came across underground structures at a construction site in Munich's Söndling district.
Read also: A 6000-year-old settlement full of ancient artifacts discovered in France

The team discovered the tomb in the center of a square structure formed by four wooden pillars. It dates back to the 3rd or 2nd century BC, a period when the Celts cremated their dead and buried the grave remains in pits along with the graves.
In addition to the scissors, this grave also contained a folded sword, the remains of a shield, a spearhead, a razor, and a fibula. All the grave goods are objects of impressive craftsmanship, indicating the high social status of the deceased.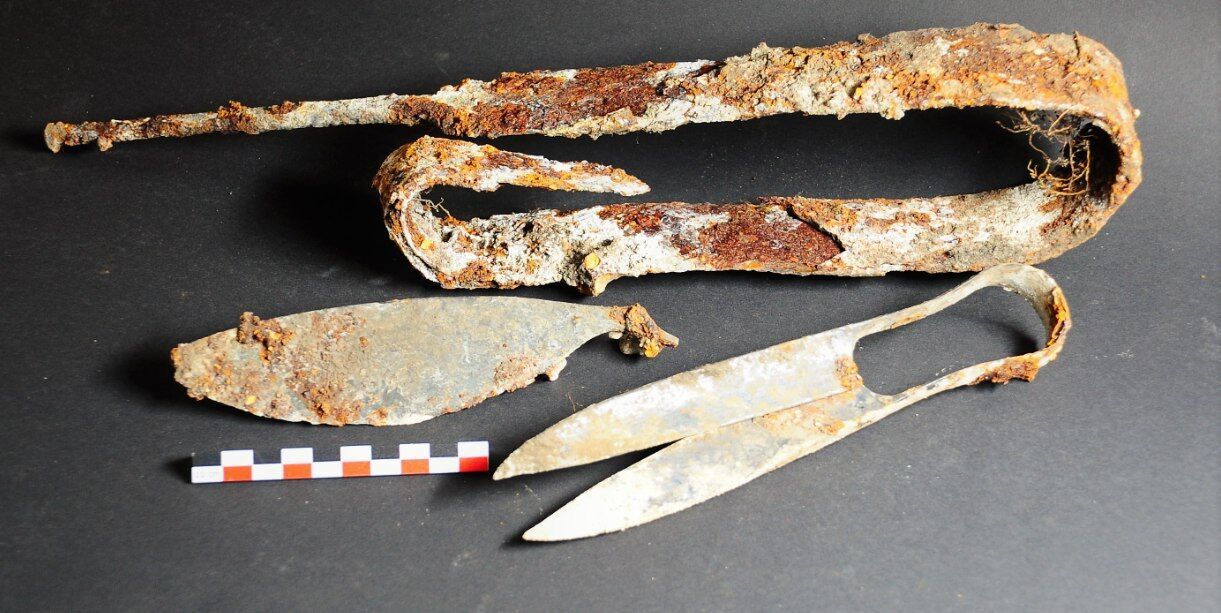 Earlier, archaeologists established the true size of the largest settlement of the Maya tribe.
If you want to get the latest news about the war and events in Ukraine, subscribe to our Telegram channel!