Incidents
Railway blown up in Crimea near Bakhchisarai: wagons derailed (photos)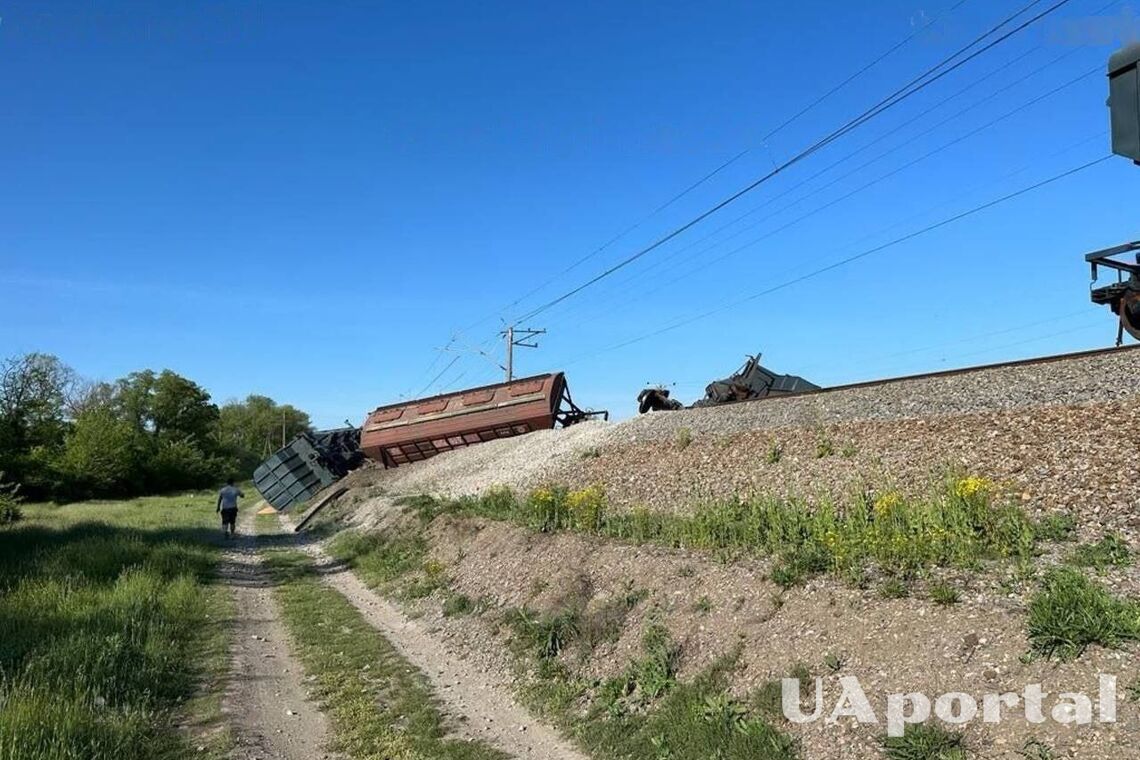 On the morning of May 18, an explosion occurred in Crimea. It took place on the railway in the Simferopol district.
Russian media and Telegram channels reported that it was a sabotage. As a result of the explosion, five wagons of a freight train, allegedly filled with grain, derailed.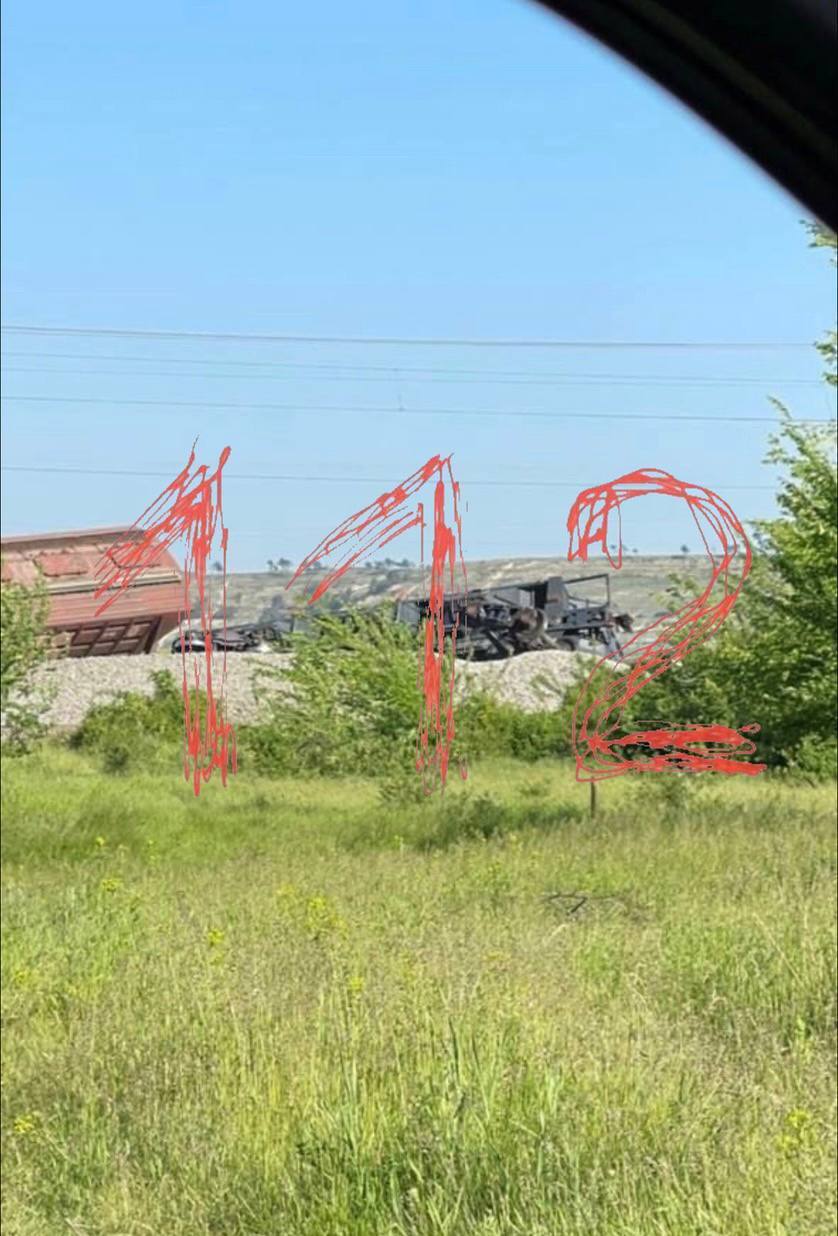 Read also: This could only happen to Russians: Ukrainian Armed Forces destroyed three units of enemy vehicles that were supposed to evacuate the occupiers (video)
"Five grain carriages derailed near Bakhchisarai. According to unconfirmed reports, this happened as a result of a railway blast. The authorities have not yet commented on this information. However, the Ministry of Transport of the Republic reports a temporary suspension of electric trains on the Simferopol-Sevastopol section. Passengers will be transported by buses," Russian public media reported.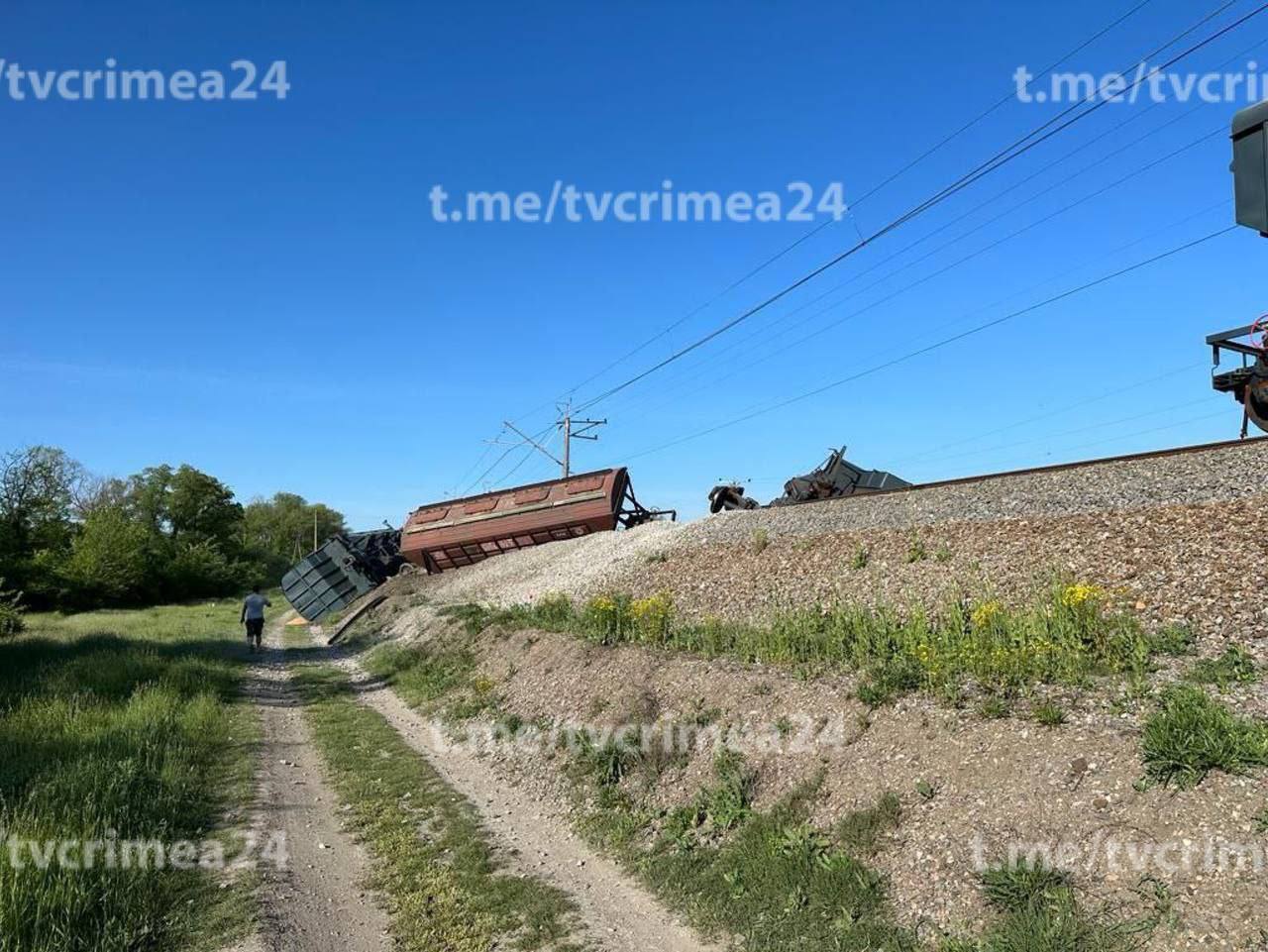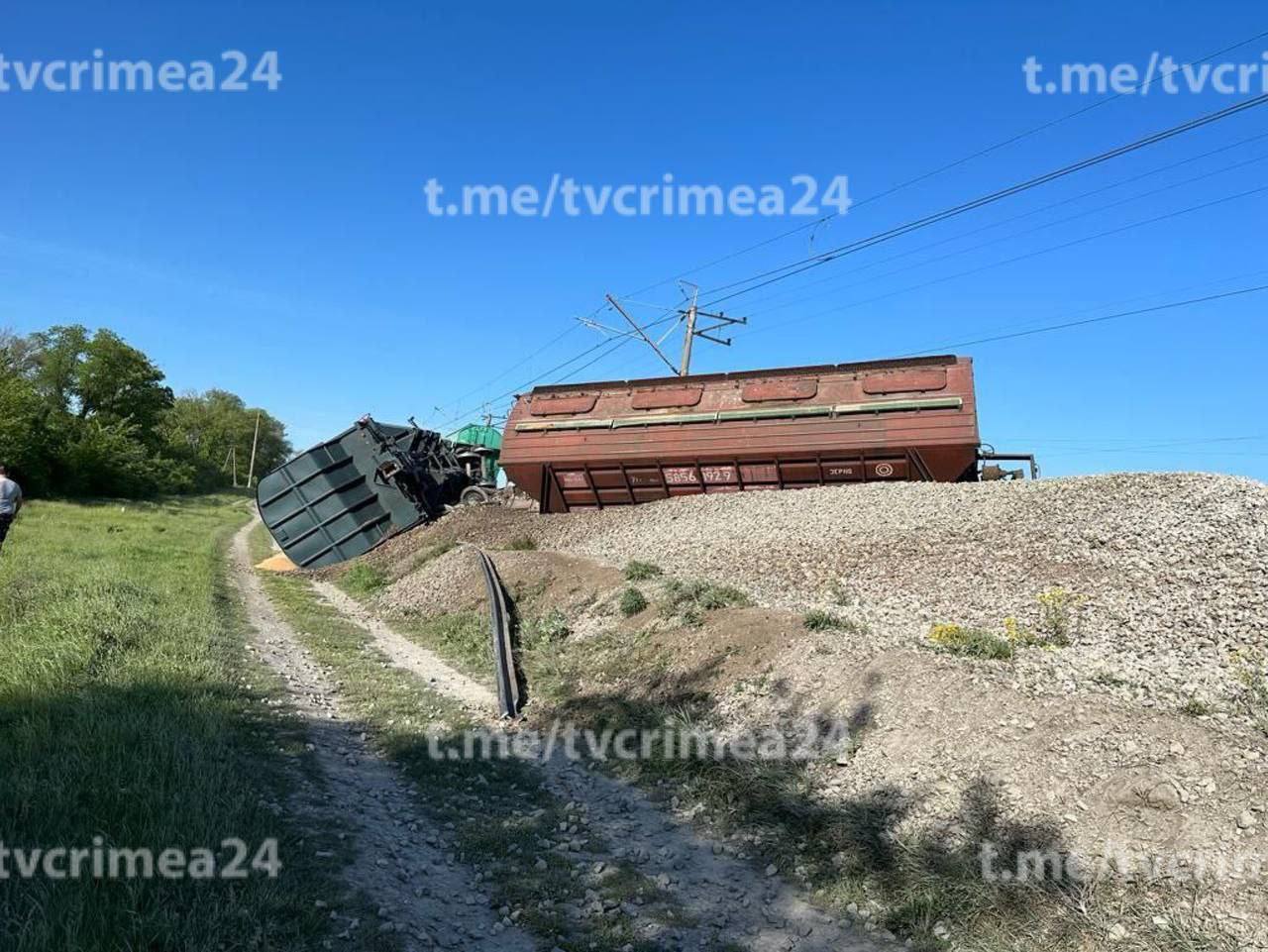 The so-called adviser to the head of Crimea, Oleg Kryuchkov, said that the movement of electric trains on the Simferopol-Sevastopol line was temporarily suspended.
"Passengers will be transported to these stations by bus. We will inform you about the resumption of the traffic additionally," he said, without giving any reasons.
Russian public media reports that the explosion on the railway in the Simferopol district of Crimea occurred at 8:20 am.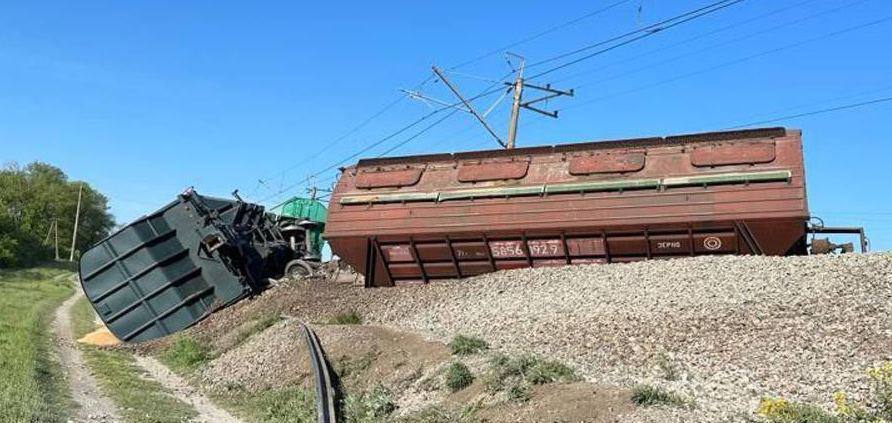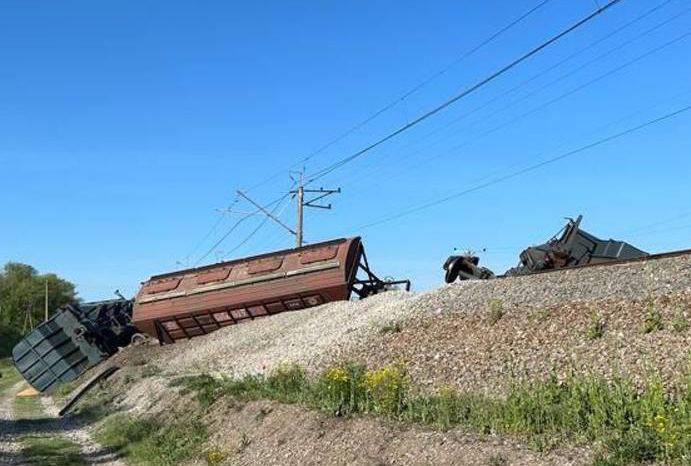 According to Crimean Railways, the derailment of the freight train was caused by "unauthorised persons" and there is no threat to the environment. Specialists are working at the scene, and recovery trains have been sent there. Eight cars derailed, five of which overturned.
Russian media reported that a suspect in the railway "sabotage" is being sought in Crimea. Allegedly, before the incident, eyewitnesses noticed a suspicious man who, according to them, was inspecting the railway track in the place where the wagons later derailed. The unknown man disappeared into the woods.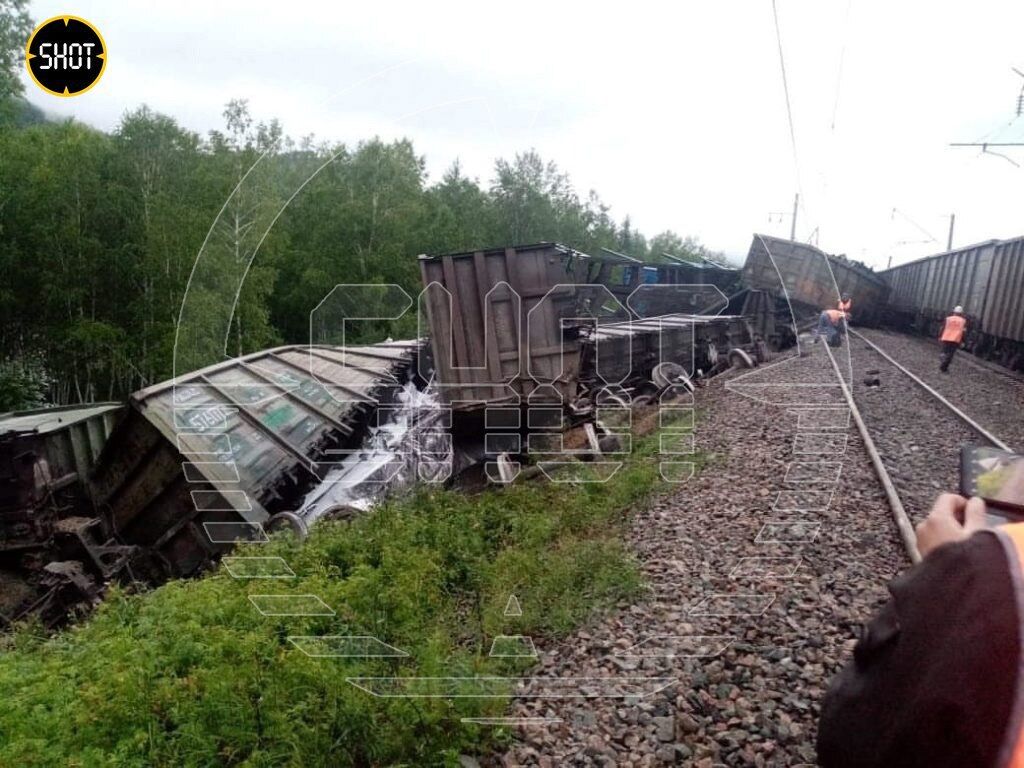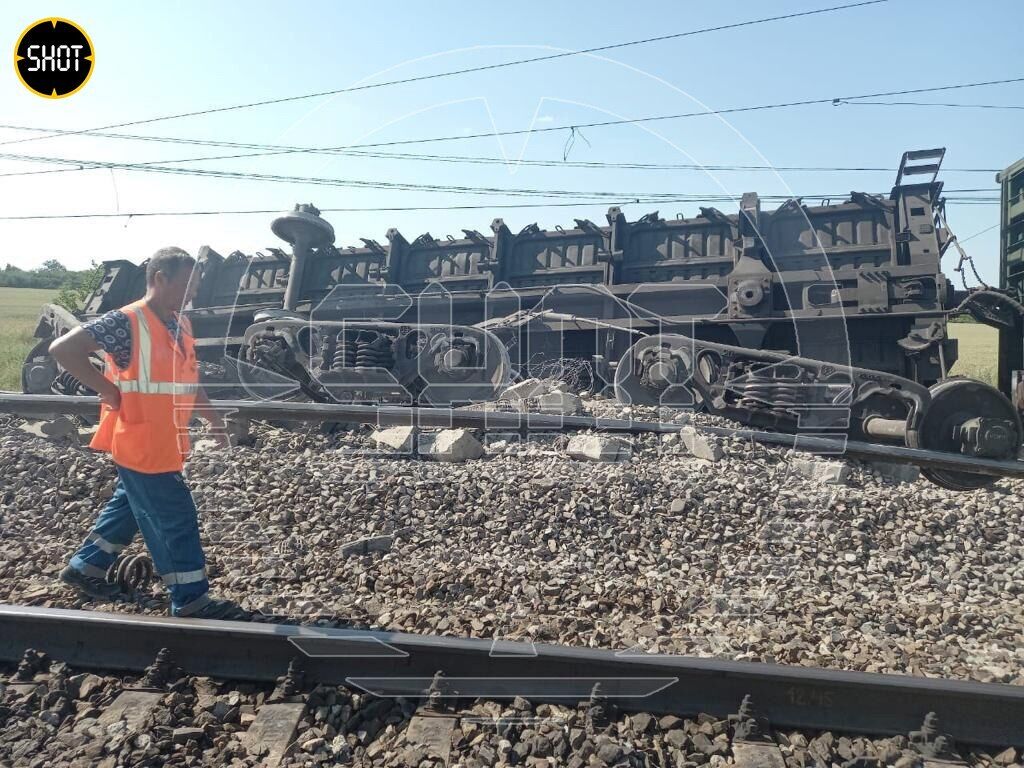 As reported, on May 12, explosions occurred in Luhansk, more than 100 kilometres from the frontline. It was reported that the explosion occurred at the Polipak plant and near an oil depot in Luhansk. On May 15, after a series of morning explosions, another one took place in the centre of Luhansk in a building on Demyokhina Street, where The Brothers barbershop is located. The explosion in the barbershop wounded the 'Minister of Internal Affairs of the LPR' and traitor to Ukraine, Igor Kornet.
If you want to get the latest news about the war and events in Ukraine, subscribe to our Telegram channel!