News
A 3000-year-old bronze tree found in China: it belonged to the little-known Shu people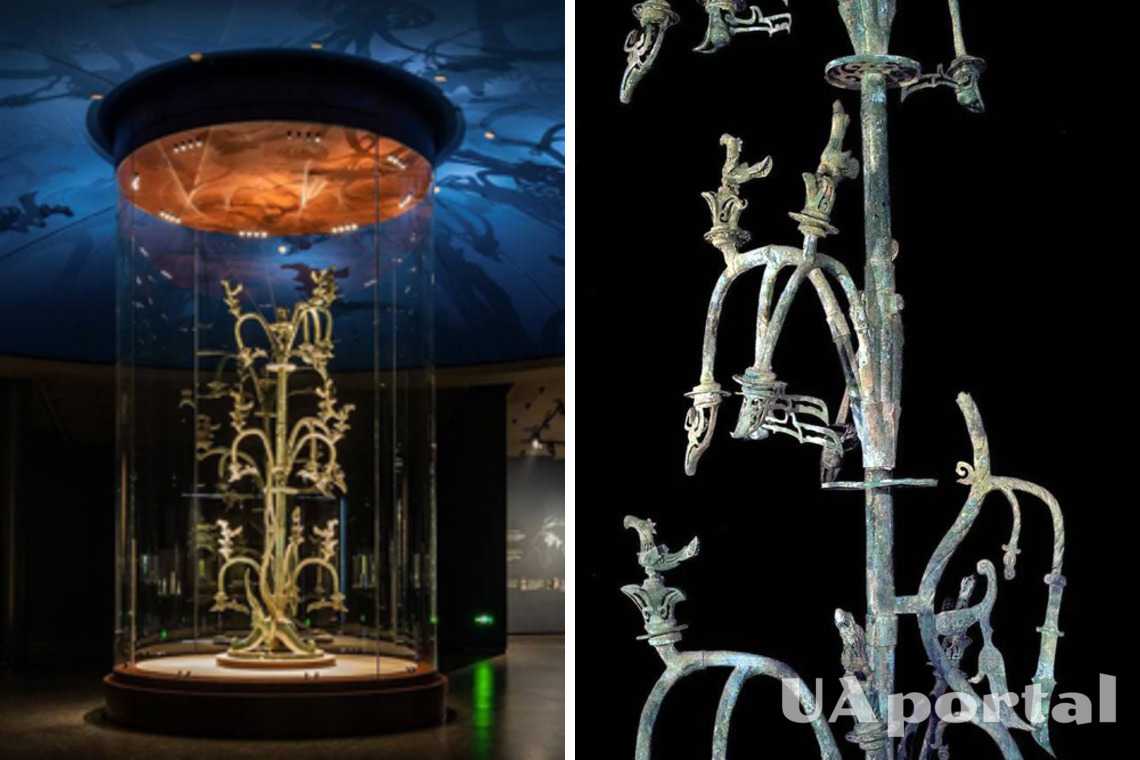 Archaeologists have found a bronze tree of the Shu culture of the XII-XI centuries BC, which was considered sacred, in a sacrificial pit at the Bronze Age archaeological site of Sanshindui in Sichuan province in southwestern China.
This is reported by The History Blog.
The tree is perfectly preserved: the branches, flowers, part of the trunk, and the sun wheel decorations are all in good condition.
Read also: Altamura man: what the remains of a man who died 100,000 years ago hide
The artefact was restored over 4 months, as the tree had been under a layer of other antiquities and ivory for a long time.
The artefact itself looks like a three-legged base with a trunk that is divided into three levels with three branches that curve down at each level. Flowers bloom on the tops of all the branches, and birds sit on them. There are also 27 fruits on the tree. A horned dragon descends its trunk.
There is very little accurate information about the Shu people and their state, as no written evidence has survived.
Recall we have already written about a unique find in a cave in Italy.
If you want to get the latest news about the war and events in Ukraine, subscribe to our Telegram channel!