News
Stone with curses to 3500-year-old city governor found in Israel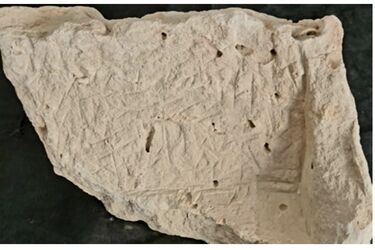 During excavations on the territory of the ancient Temple-Pillar complex in the City of David, an archaeologist named Elie Shukron found a clay tablet with mysterious inscriptions. He was able to read the 3,500-year-old text, which turned out to be a curse on the then governor of the city.
The Times of Israel writes about it.
If the professor is right, this text will be recognised as the oldest ever discovered in Jerusalem.
Read also: Archaeologists in Japan are going to uncover a mysterious giant coffin that is almost 1900 years old (photo)
According to the scientist, the stone was used during a voodoo ceremony, and the inscription was probably made by priests or direct enemies of the governor.
If the professor's translation is accurate, the tablet reads: "cursed, cursed, you will surely die" and highlighted "the governor of the city".
As a reminder, an unusual item was found in Britain, which proved that the Romans were obsessed with hair plucking.
If you want to get the latest news about the war and events in Ukraine, subscribe to our Telegram channel!