News
DIU confirms operation in the Belgorod region, Budanov calls on Russian troops to surrender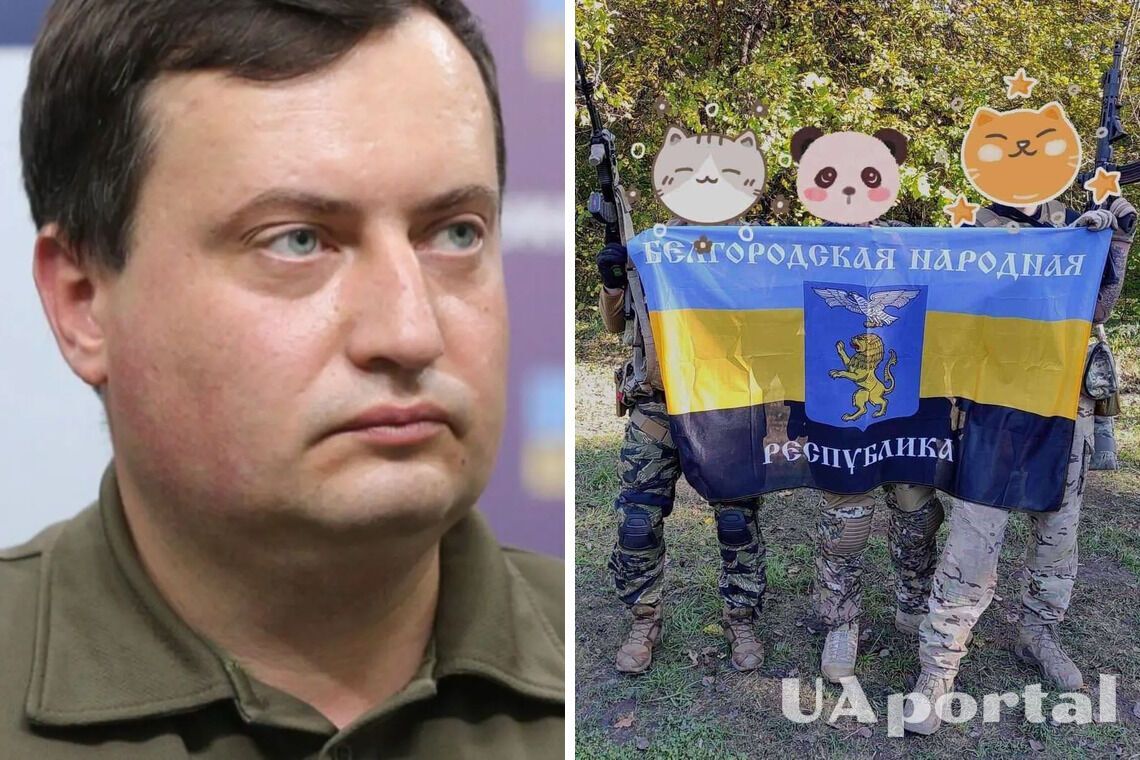 The spokesman for the Defence Intelligence of Ukraine, Andriy Yusov, commented on the events in the Belgorod region of Russia. According to him, Russians as part of the Freedom of Russia Legion and the RVC are conducting an operation there.
Yusov said this in a commentary for Suspilne. He noted that this is necessary to create a "security strip" to protect Ukrainian civilians.
"The events in the Belgorod region and other territories bordering Russia are the result of a full-scale invasion and aggressive war of Putin's Russia against Ukraine. Yes, the responsibility for these events was taken by Russian citizens, namely the forces of the RVC and the Freedom of Russia Legion. I think we can all only welcome the decisive actions of opposition-minded citizens of the Russian Federation who are ready to fight the criminal regime of Putin in an armed struggle," said the DIU spokesman.
Read also: First video of Ukrainian armed forces strike on military targets in Russia
In his turn, the head of the Defence Intelligence of Ukraine, Kyrylo Budanov, called on Russian servicemen to surrender because "it will get even worse".
"For more than a year now, the Kremlin regime has been unable to achieve any of the goals set at the beginning of the invasion of Ukraine. I appeal to the Russian military, to those who were lucky enough to survive the butchered assaults and broken trenches - it will be even worse. You have a choice - to die or save your life," he said.
Budanov spoke about the "I Want to Live" project, which helps Russian military personnel safely surrender.
To add to this, Russia has reported an "attempted breakthrough by a Ukrainian subversive group" into the Belgorod region.
According to preliminary data, the Freedom of Russia Legion and the RVC took control of Kozynka and Gora Podol and moved towards Gayvoron in Belgorod Oblast.
On May 20, the founder of the Wagner PMC, Prigozhin, said that his militants had managed to capture Bakhmut. The Ukrainian military leadership denied this information.
On May 21, during a meeting with US President Joe Biden, President Volodymyr Zelenskyy answered the question of whether Wagner's men had taken Bakhmut in a short answer: "No".
On May 21, US President Joe Biden confirmed the significant losses suffered by the Russians in their attempt to capture Bakhmut. He called the figure of 100,000 quite true.
If you want to get the latest news about the war and events in Ukraine, subscribe to our Telegram channel!