Recipes
Dinner in just 20 minutes: How to cook liver fritters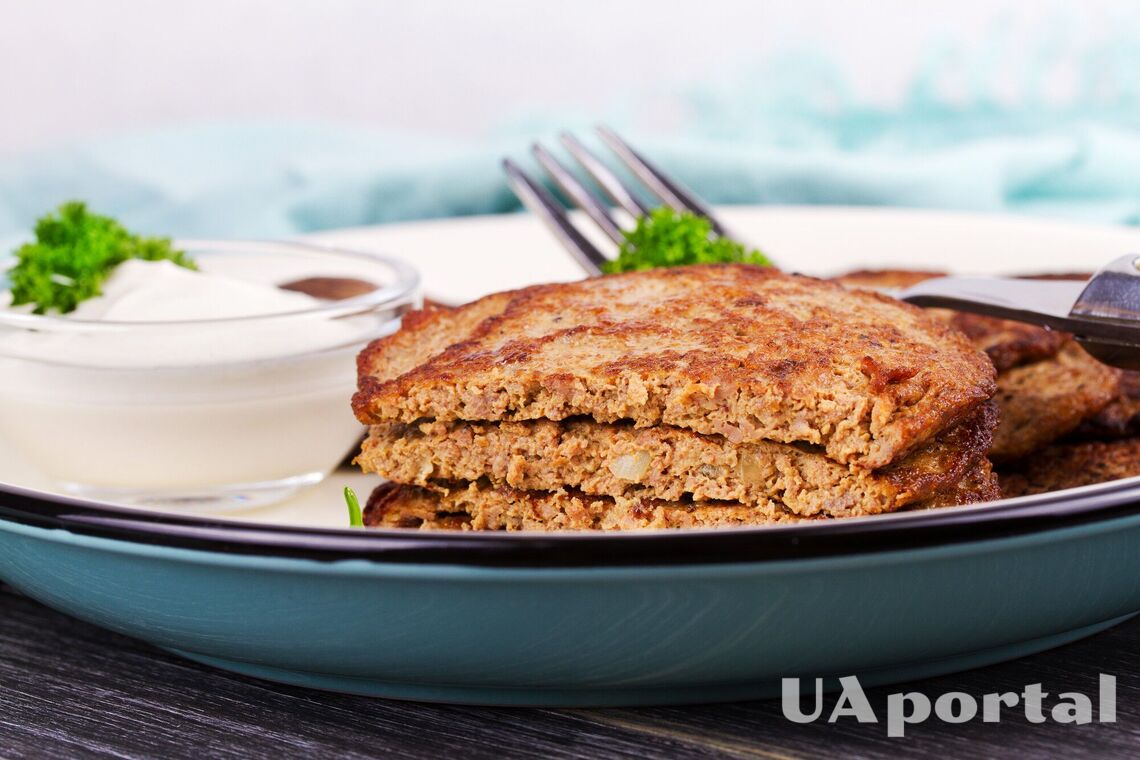 Liver pancakes are a great choice for a hearty and tasty lunch or dinner. This dish not only saturates the body with nutrients, but also has a unique taste. If you want to try something new, surprising and yet easy to prepare, liver pancakes are a great option.
Read also: Breakfast for 50 UAH for two: cooking scrambled eggs with vegetables
Ingredients:
350 g of pork or beef liver;
60 g of pork bacon;
0.5 cups of couscous (or rice);
1 egg;
1 onion;
2 cloves of garlic;
1 tbsp of ground paprika;
1 tbsp of ground fenugreek;
pepper, salt and sugar to taste.
Pass the washed liver, bacon, garlic and onion through a fine mesh of a meat grinder. Pour boiling water over the couscous and leave for a few minutes, or use cooked soft rice. Add it to the minced meat. Add salt, pepper, a pinch of sugar to the egg mixture and mix well. For a more interesting taste of liver pancakes, you can fry them in mustard oil.
Enjoy!
We also recommend that you pay attention to the recipe for benderiky with meat in a pan.
If you want to get the latest news about the war and events in Ukraine, subscribe to our Telegram channel!