War in Ukraine
Ukrainian attack aircraft repel occupants' attack near Bakhmut (video)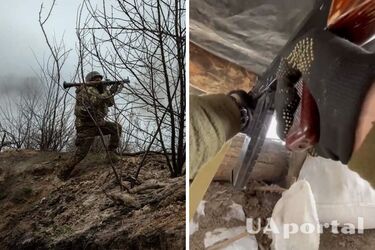 Ukrainian troops continue to hold the heroic defence of Bakhmut in the Donetsk region. In particular, soldiers of the 2nd Assault Battalion of the 3rd Separate Assault Brigade are in the hottest spot on the frontline.
The day before, Ukrainian defenders managed to repel an attack by the occupiers near Bakhmut. This was reported on the Operational Armed Forces of Ukraine Telegram channel.
"Soldiers of the 2nd Assault Brigade repelled an enemy attack near Bakhmut. A few minutes of live combat in a first-person video," the statement said.
Read also: Ukrainian troops "crushed the enemy" in the Bakhmut sector
The video shows Ukrainian soldiers moving to the position. The following footage shows the task of delivering fire damage to the enemy.
The number of occupants killed as a result of the attack is not indicated. The exact time and place of the battle is not disclosed for security reasons.
Earlier, the Ukrainian military destroyed an enemy ammunition depot near Bakhmut. In addition, the soldiers also managed to eliminate the occupiers' military equipment
If you want to receive the latest news about the war and events in Ukraine, subscribe to our Telegram channel!