News
Scientists find a strange underwater volcano that looks like a big cupcake
A research vessel mapping the Pacific Ocean floor has discovered an unusual volcano off the coast of California. Its shape resembles a Bundt cake (a large cupcake).
Scientists found out that the height of the volcano is 975 meters. Oceanographers called it an "underwater mountain". It is located 322 kilometers off the coast of California and is completely submerged, with its peak located at a depth of 366 meters below the water surface, Live Science reports.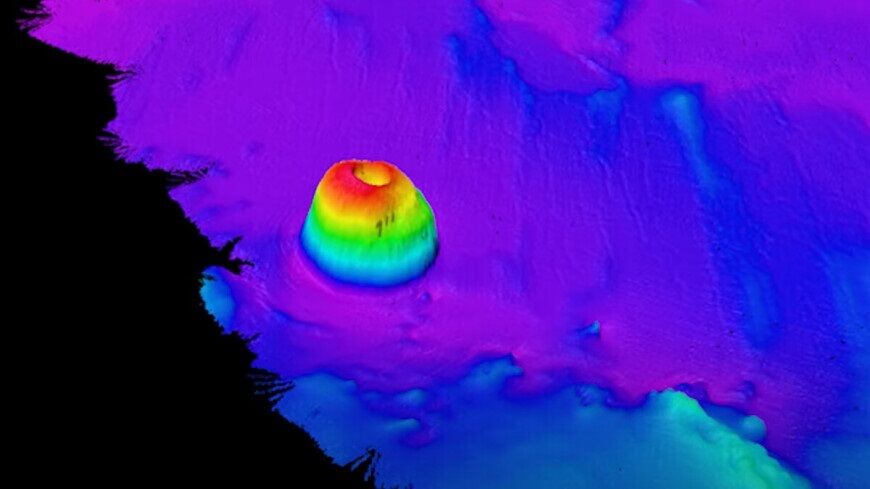 The US National Oceanic and Atmospheric Administration (NOAA) described the discovery as "an underwater mountain with steep slopes rising from the seabed and the remains of an extinct volcano."
See also: Black Sea was the largest lake on the planet millions of years ago - scientists
How the research vessel works:
According to researchers, the unusual structure of the volcano may be the result of intense and rapid volcanic activity. Another version is that it acquired its shape due to marine debris that has been accumulating on its walls for thousands of years.
The publication notes that the Saildrone Surveyor discovered this feature back in February, but the ship's journey across the North Pacific began in July 2022. According to the researchers, the ship first mapped the unknown contours of the seabed around the Aleutian Islands of Alaska and then went down the coast of California.
Here's how scientists managed to create a bioprinter that can print artificial skin on the cheap.
If you want to get the latest news about the war and events in Ukraine, subscribe to our Telegram channel!