News
World War II cake and princely candy: ancient sweets that have survived to this day
Museums keep not only ancient things but also ancient sweets: for example, a candy that was bitten more than a century ago or a cake that survived World War II. UaPortal will tell you about unique finds: candies and desserts found in the most unexpected places.
A princely candy
While working on the dress of the younger sister of the last Russian emperor, Princess Xenia, a restorer found a bitten candy in the sleeve of a dress made for a 1903 ball. It retained a barely noticeable embossing-the name of the Landrin confectionery company. The candy had been in the hiding place for over 100 years.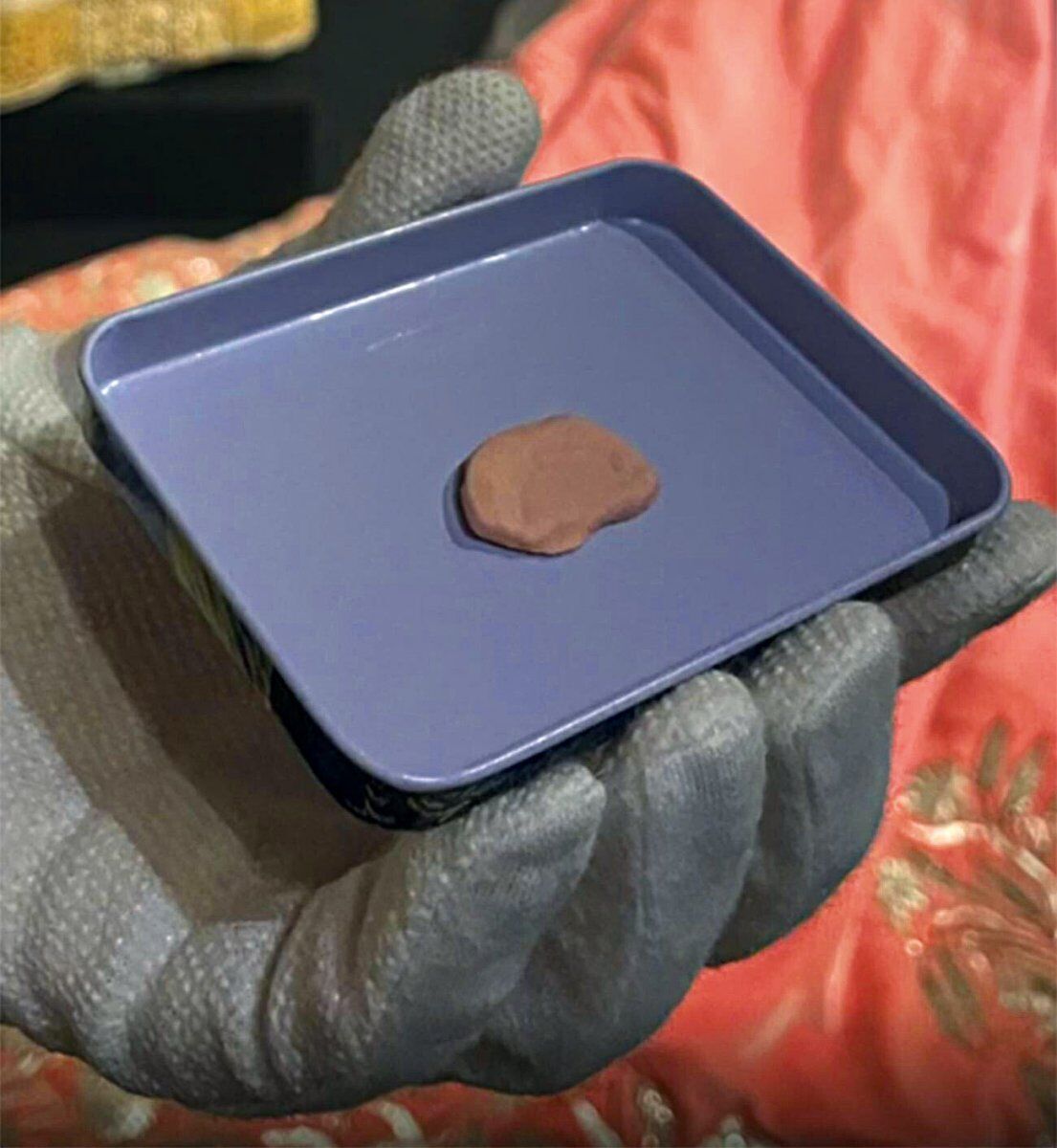 A chocolate bar in Sir's helmet
Employees of the British National Trust in Norfolk accidentally found a chocolate bar hidden in the helmet of Sir Henry Edward Paston-Beddingfeld, a participant in the Anglo-Boer War in South Africa, which was presented by Queen Victoria in 1900 to boost the morale of the soldiers. More than a hundred thousand chocolates with the inscription "South Africa 1900" and the Queen's New Year's greetings were created by three confectioners. Most of the soldiers sent the gift to their families or kept it. This particular chocolate bar was found thanks to Sir Edward's daughter, who brought his belongings to the foundation.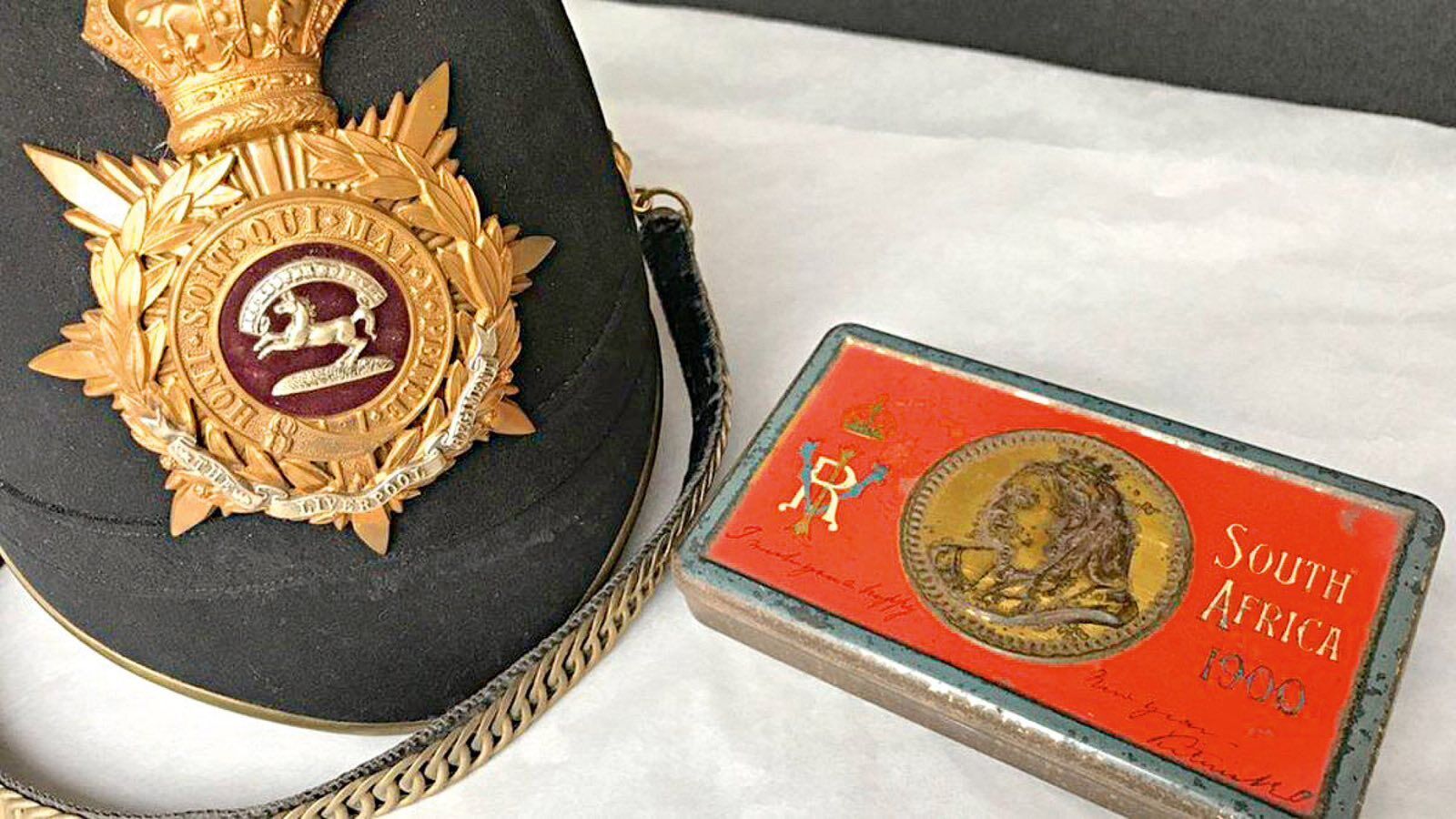 The cake that survived World War II
Archaeologists from Lübeck, Germany, found a charred cake from the Second World War in the basement of a local house. It survived the bombing of the city in March 1942: the high temperature of the burning house carbonized the cake, so it retained its shape and even the filling of hazelnuts and almonds.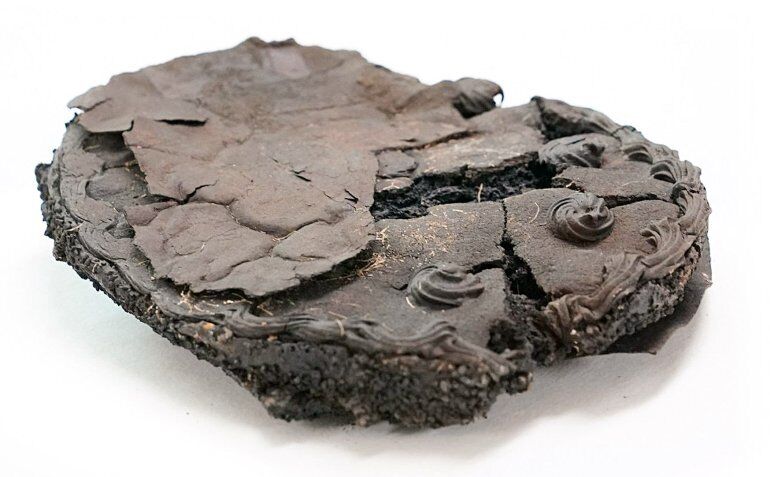 Read also: Excavations are over: archaeologists have completely excavated the mysterious building found near St. Sophia of Kyiv (photo)
Cookies in a 500-year-old manuscript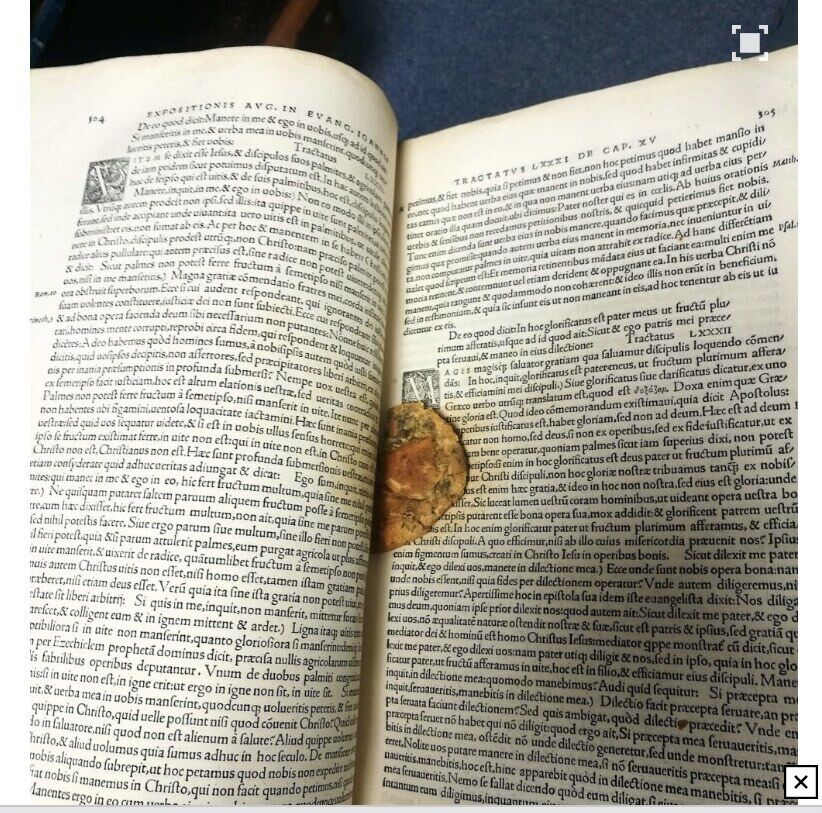 Librarians at Cambridge University have found a piece of chocolate biscuit in a 500-year-old Tudor volume. The cookie left greasy stains on the ancient pages of the valuable manuscript. It is forbidden to bring food and drinks into the library, but someone did not pay attention to the ban and left such an unpleasant surprise in the book. For almost 50 years, the cookie had been lying between the pages of the 1529 manuscript volume of St. Augustine's life.
As a reminder, 5000-year-old female statuettes were found in a cave in western Ukraine.
If you want to get the latest news about the war and events in Ukraine, subscribe to our Telegram channel!