Recipes
Melts in your mouth: risotto recipe with vegetables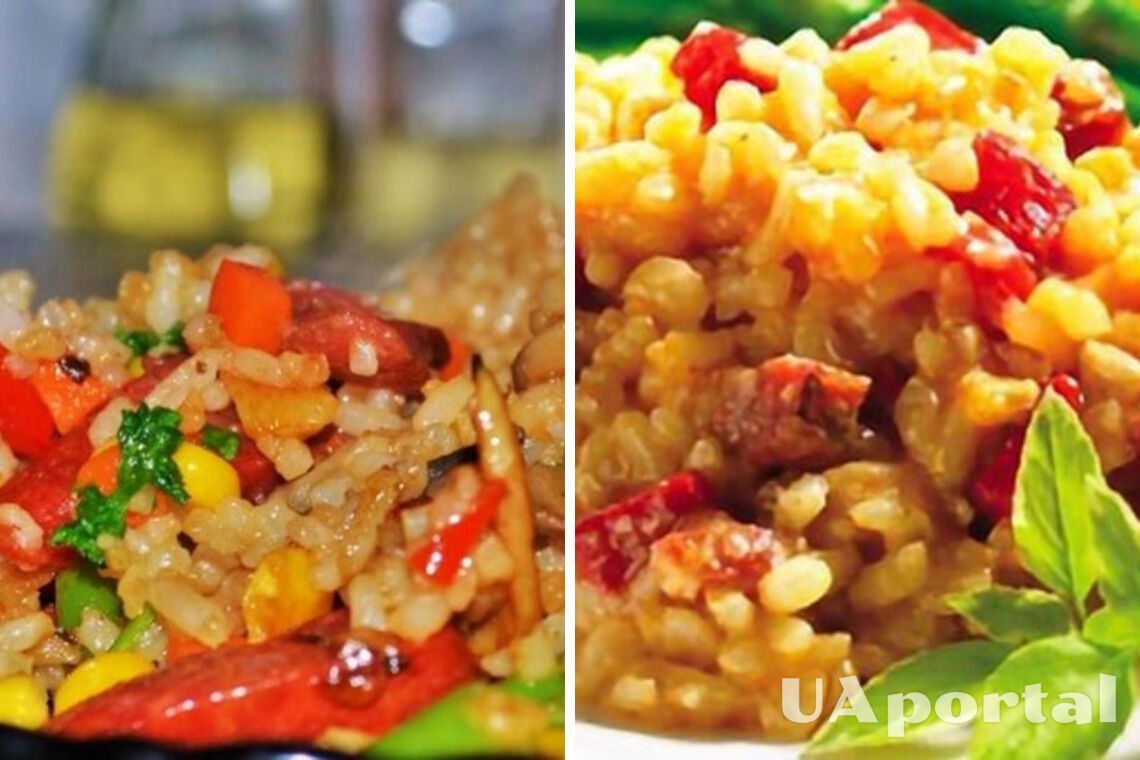 Risotto is a dish of Italian cuisine based on arborio rice, which has a special structure and gives this dish the desired consistency.
Ingredients:
- Rice (preferably arborio) - 200 g
- Onion - 1 pc.
- Bell pepper (red) - 1 pc.
- Mushrooms - 300 g
- Broth (mushroom) - 3 tbsp.
- Parmesan cheese - 75-100 g
- Parsley - 1 bunch
- Green onions - 1 bunch
- Vegetable oil (for frying)
- Salt, ground black pepper - to taste
Method of preparation:
1. Cut the onion into rings and fry. Dice the pepper and add it to the onion. Chop and add the mushrooms to the rest of the vegetables. Fry everything for 5 minutes until soft.
Read also: Spicy and savoury: Mexican red bean salad recipe
2. Take another frying pan and fry the rice for 2-3 minutes.
3. Reduce the heat and stir in the broth slowly in parts, stirring constantly. This way, the yew should absorb all the broth.
4. Add the vegetables to the rice and stir.
5. Grate the cheese and add to the rice and vegetables. Also add herbs, salt, pepper, mix and
heat for another 2 minutes.
We also recommend that you pay attention to the recipe for zucchini cabbage rolls.
If you want to get the latest news about the war and events in Ukraine, subscribe to our Telegram channel!