Recipes
Beetroot pancakes with cottage cheese: a simple recipe for a healthy snack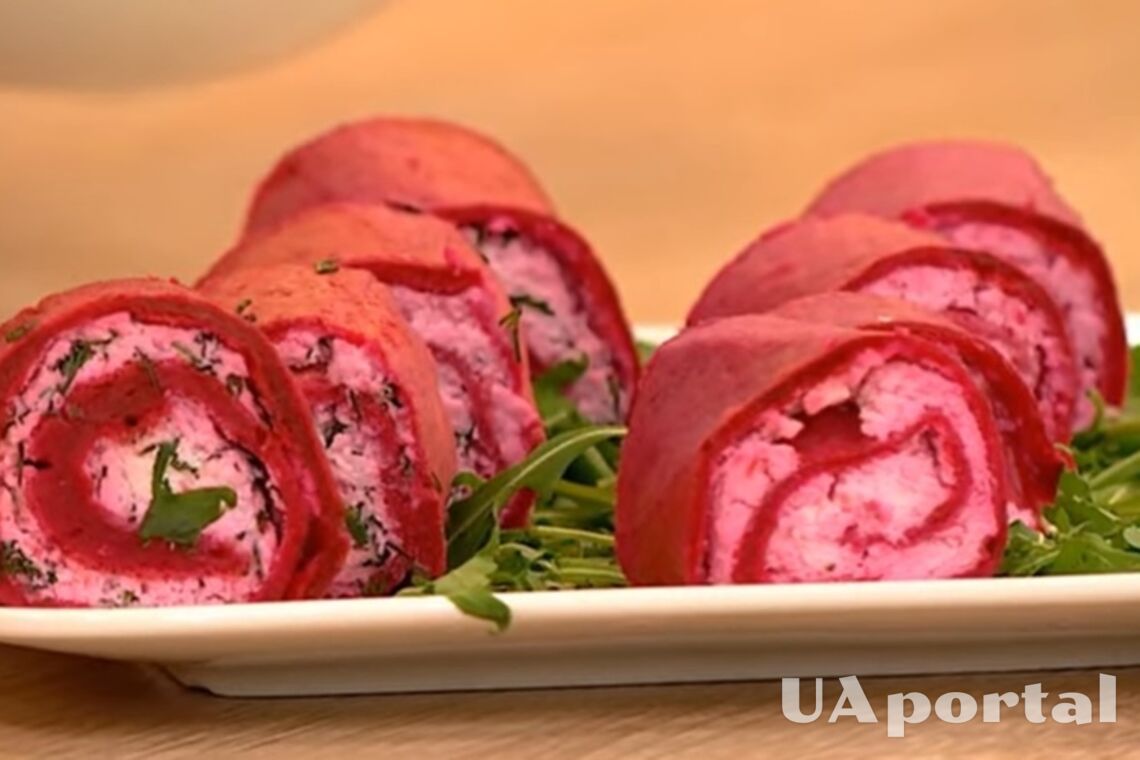 Beetroot is an incredibly healthy and versatile vegetable that can be added to salads, main courses and even desserts. We offer you a simple recipe for beetroot pancakes that will exceed your expectations.
These pancakes can be eaten "empty", or you can prepare a filling of soft cottage cheese. And if you add garlic and aromatic herbs to the cottage cheese, they will be even more delicious.
Read also: Coloured pancakes - a recipe that will surprise you
To make pancakes, you need the following products:
Milk - 120ml
Boiled beetroot - 120g
Flour - 90g
Egg - 1 pc.
Garlic - 2 cloves
Olive oil - 2 tbsp
Salt - 1/3 tsp.
For the filling:
Soft cheese - 200g
Sour cream - 4 tbsp.
Salt - 1/4 tsp.
Dill and parsley - two sprigs each.
How to cook:
First, prepare the filling: mix the cottage cheese, sour cream and finely chopped herbs, salt and set aside.
Prepare the dough as follows: Pass the boiled beetroot through a meat grinder or grind it in a blender, beat in an egg and mix well.
Then add the sifted flour and milk to the beetroot mixture, crush the garlic, salt and season with oil. Mix well.
Put a non-stick frying pan on the stove over medium heat. While the pan is heating, stir the batter again and start frying the round pancakes.
Spread the finished pancakes with the filling and roll them into rolls. Cut each of the rolls into arbitrary pieces and place them on a dish. Enjoy!
As a reminder, inexperienced cooks make the same mistakes when cooking an omelet. Read our article to learn how to cook this dish correctly so that the omelet does not burn or fall off.
If you want to get the latest news about the war and events in Ukraine, subscribe to our Telegram channel!