News
A column of red smoke to the sky: Plastic warehouse in Voronezh catches fire, 250 sq m of fire (photo)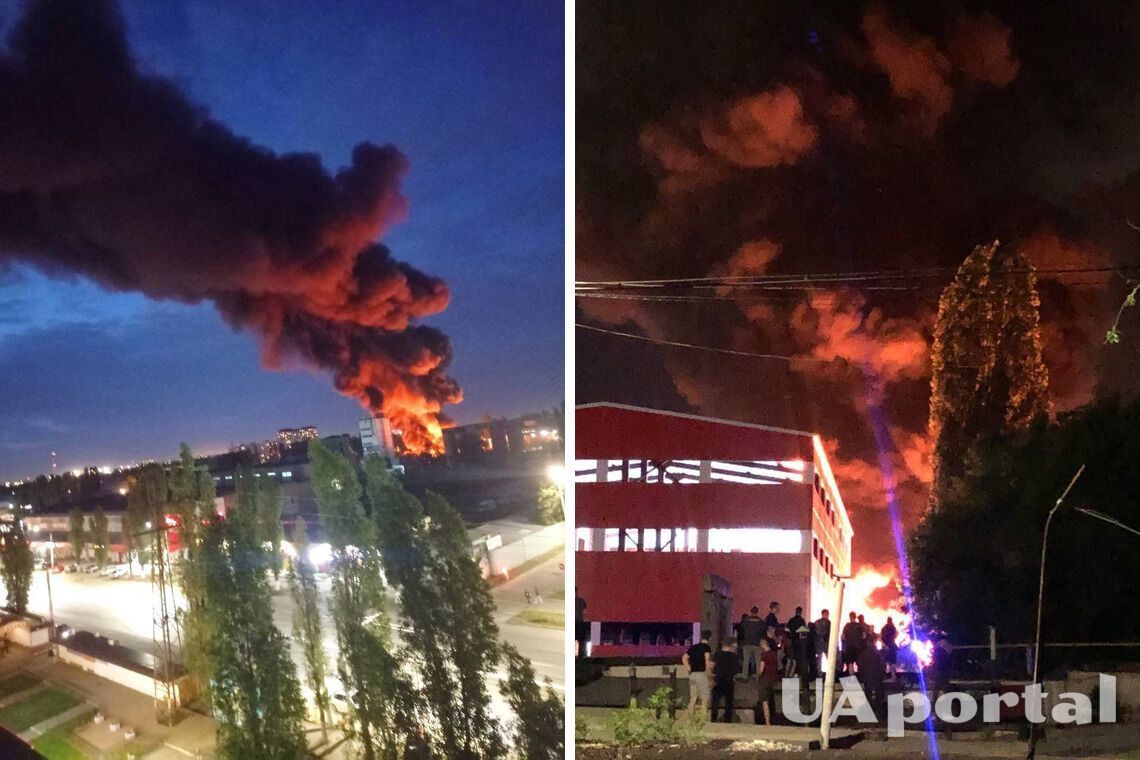 On the evening of Monday May 22, a fire incident occurred on Tsimlyanskaya Street in Voronezh in connection with a plastic warehouse. Information about the incident was posted online by eyewitnesses.
Read also: The first video of the Ukrainian Armed Forces strike on military targets in Russia has been released
According to the Ministry of Emergency Situations, the fire area was up to 200 square metres. The building itself is located separately, so there is no threat of fire spread. Eight fire trucks and 29 firefighters are actively engaged in extinguishing the fire.
The fire caused a black column of smoke to rise above the warehouse. This is due to the combustion of plastic materials, the Ministry of Emergency Situations said.
The day before, a transformer caught fire in Voronezh at a plant on Chebyshev Street. This led to power and water supply disruptions in different parts of the city. The incident was dealt with by a team of rescuers who quickly managed to extinguish the fire. Varvara Shcherbakova.
On May 20, the founder of the Wagner PMC, Prigozhin, said that his militants had managed to capture Bakhmut. The Ukrainian military leadership denied this information.
On May 21, during a meeting with US President Joe Biden, President Volodymyr Zelenskyy answered the question of whether Wagner's men had taken Bakhmut in a short answer: "No".
On May 21, US President Joe Biden confirmed the significant losses suffered by the Russians in their attempt to capture Bakhmut. He called the figure of 100,000 quite true.
If you want to get the latest news about the war and events in Ukraine, subscribe to our Telegram channel!