News
Iron Age vessels, Roman coins and two 17th century silver artifacts: a unique treasure found in Wales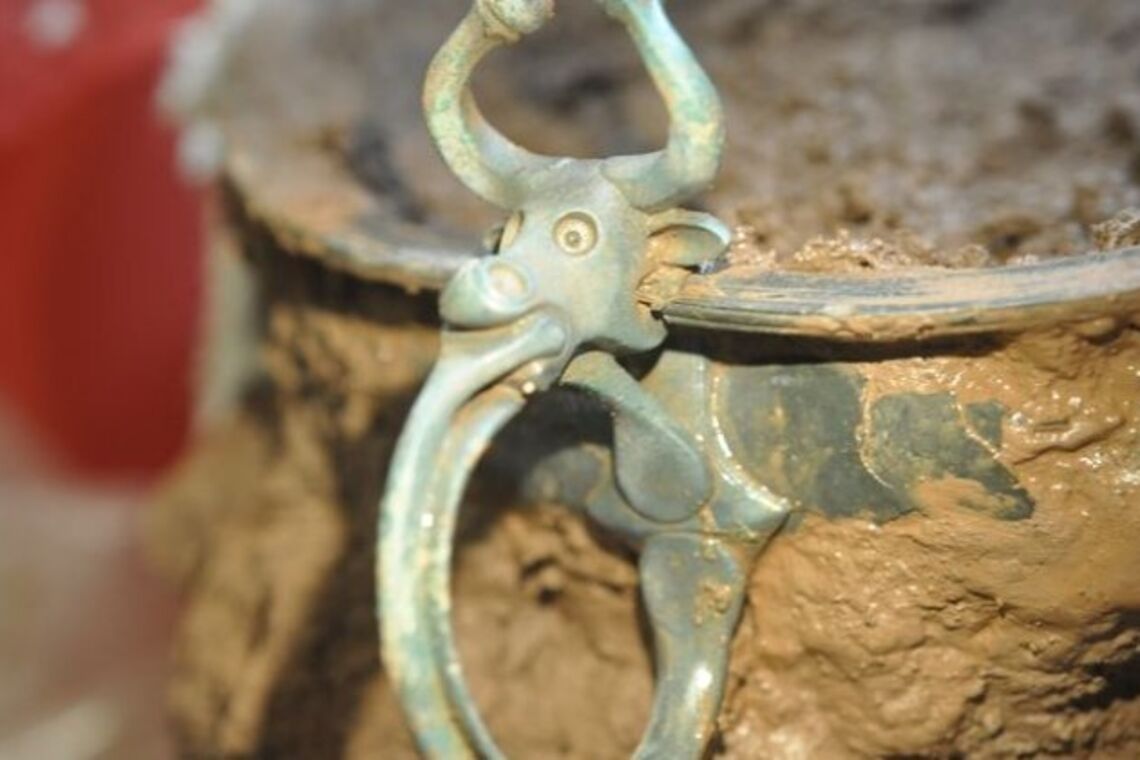 John Matthews was spending his usual day hoping to find something interesting in the field. But what he came across exceeded his expectations. John found many ancient objects in excellent condition that dated back to the Iron Age and the Roman era.
Archaeologists suggest that there used to be a settlement on the site of the treasure. This is indicated by Iron Age vessels, Roman coins, and two silver artifacts from the 17th century.
This is reported by Wales Online.
When he found the treasure, the man called a person who specialized in finds, and specialists arrived at the site to dig up the finds and then send them for study. After a while, a team of archaeologists was already working on the site.
Later, the specialists unearthed a bowl with a bull's face on it and other ancient items. John, who was also present at the excavation, said:
"I have never seen anything like this. I didn't think our ancestors could make such beautiful, beautiful things. I'm just shocked."
Read also: Alcohol, cannabis, chloroform and morphine: treatment methods in the 1900s
During the excavations, archaeologists came across two complete and six fragments of vessels, the remains of two wooden barrels and an Iron Age bucket with copper alloy decorations, an Iron Age copper alloy bowl, a cauldron, and two Roman copper alloy pots. The vessels date back to the Roman Empire.
Alastair Willis, the group's senior curator, is impressed by the finds: "The discovery of two coin hoardings in the same field and in close proximity to a Roman city in Caerwent is amazing and significant. The results of the geophysical survey indicate the presence of a previously unknown settlement or religious site where the coins were hidden. This sheds light on life in the rural hinterland around the Roman city of Venta Silurum. The discoveries are also important for understanding the events that took place in southeast Wales around the time the Romans left, in the early fifth century AD," he said.
Let us remind you what kind of music you should listen to to make indoor plants grow better.
If you want to get the latest news about the war and events in Ukraine, subscribe to our Telegram channel!