War in Ukraine
Russians damage ammonia pipeline in Kharkiv region - Regional Military Administration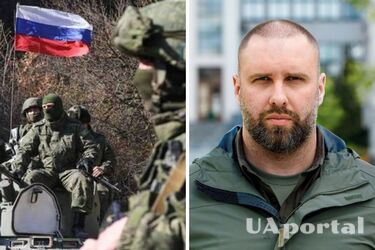 On Monday, June 5, the Russian military damaged an ammonia pipeline in the Kupyansk district. This resulted in a depressurisation.
All relevant services are working at the site. The head of the Kharkiv Regional Military Administration, Oleh Sinehubov, said this on Telegram.
"Russian occupants damaged an ammonia pipeline in Kupyansk district. As a result of enemy strikes, the pipeline was depressurised," he said in a statement.
Read also: "We are moving to offensive actions": Malyar comments on the situation at the front
According to the head of the Regional Military Administration, a headquarters has already been set up in the region to deal with the consequences of the incident. Sinegubov promised to provide all the details later.
Ammonia is a colourless gas that irritates the eyes and respiratory tract. It causes watery eyes, coughing, sore throat, and breathing difficulties.
According to the SaveEcoBot chatbot, the wind direction in the region is fixed in the opposite direction from Kharkiv.
Read also: The most intense attack: in May alone, Russia launched 300 "shaheds" in Ukraine
In turn, the head of the Kupyansk city military administration, Andriy Besedin, said there was no threat to the residents of the area.
"The extent of the damage is being established, but the wind direction is currently towards the occupied territory. At the moment, according to all the measurements made not only by Kupyansk, but also by Petropavlivka community, the ammonia background is normal," he stressed.
This information was confirmed by Sinegubov. He noted that measurements are continuing in Kucherivka, Petropavlivka and Synkivka, which are closer to the border with Russia.
On the evening of June 5, Russian troops shelled the town of Balakliya, Kharkiv region, killing one person and injuring nine others.
On May 30, Russian militants attacked the capital of Ukraine for the third time in 24 hours. On the night of May 30, the enemy bombed Kyiv with drones, while on May 29, the enemy used a combined missile, drone and ballistic attack.
If you want to get the latest news about the war and events in Ukraine, subscribe to our Telegram channel!