Lifehacks
Chamomile and burdock oil: how to get rid of dandruff at home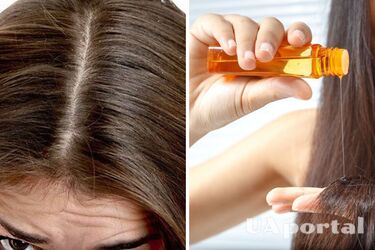 The cause of dandruff is sebaceous gland disorders and skin diseases. It is not necessary to buy expensive products to get rid of this problem, as cheap products that are available in every home are very effective.
How to get rid of dandruff
To overcome dandruff, you should try the following remedies:
Chamomile
After each shampoo, rinse your hair with chamomile broth. It will not only eliminate dandruff, but also make your hair stronger.
Read also: 5 tips for nourishing your scalp in the fall if your hair has started to fall out
Apple cider vinegar
After washing your hair, rinse it with apple cider vinegar - it regulates the pH level, which prevents the fungi that cause dandruff from growing.
How to get rid of dandruff quickly
Baking soda
Wash your hair with shampoo, massage your scalp with a handful of baking soda and leave it on for 5 minutes. Wash your hair as usual.
Salt
Take a teaspoon of salt, rub it on your dry scalp and rinse with shampoo.
As a reminder, we've already written about how to dry your hair properly so as not to harm it.
If you want to get the latest news about the war and events in Ukraine, subscribe to our Telegram channel!