Politics
Working all over the world: Putin has employed about 20 people to achieve negotiations with Ukraine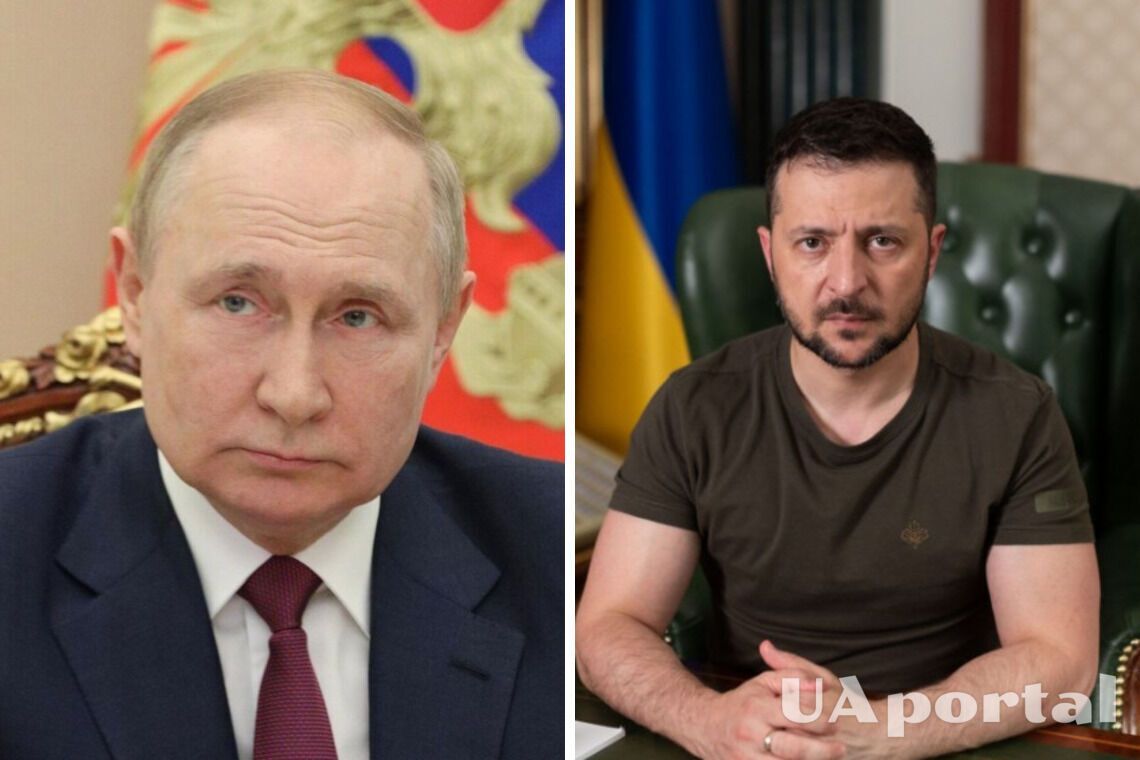 Russian President Vladimir Putin feels a significant defeat in the war against Ukraine, which he started himself. Therefore, he wants to hold talks with Ukrainian President Volodymyr Zelenskyy as soon as possible. In particular, more than 20 of Putin's proxies are trying to arrange talks with the Ukrainian side.
This was reported on the General SVR Telegram channel. This is the first time that Russia has used so many people to try to resolve a single issue.
In the eight and a half months of the war, Russian President Vladimir Putin and Ukrainian President Volodymyr Zelenskyy have changed their attitudes to the possibility of ending the conflict through negotiations. Now, Putin wants negotiations so badly that today at least twenty proxies on the initiative of the Russian president, at various venues and in various formats, are trying to find an opportunity, if not to end the war and reach a peace treaty, then at least to freeze the conflict by stopping hostilities, of course with some acquisitions for Russia that Putin can sell as a victory, the report says.
In this way, Putin's envoys contact intermediaries who can convey the dictator's proposals to the US leadership and other partners of Ukraine. In turn, Vladimir Putin's inner circle is aware of the consequences of defeat in the war, in particular, it will be a big problem for the regime at home. Nevertheless, Putin wants to end the war on his own terms: with the bonus of "new territories".
The problem for the Russian president is that he is convinced of Ukraine's dependence on the United States, the United Kingdom and other European countries. Putin is not looking to approach Zelenskyy as an equal. And Zelenskyy, having a winning position, rejects any proposals and expects to return the territorial status quo to the borders of Ukraine in early 2014.
In turn, Putin's close associates are beginning to convince him that it will be easier to win a war with internal "turbo-patriots" than with Ukraine, which is supported by the West. And Putin's mood changes several times a day: either he puts up with it and gives up everything, or he sees no other options but to use nuclear weapons.
They add that Putin lives in a state of constant stress, so the return of his mental health problems could be a big problem for the elites. Therefore, the new NSDC may come out with an explanation that Putin's serious illness led to the adoption of erroneous decisions.
To recap, Ukrainian President Volodymyr Zelenskyy said that negotiations with Russia would resume only after all the territories within the 1991 borders are returned. Mykhailo Podolyak, an adviser to the head of the Presidential Office, also said that the Kremlin is pressuring Ukrainian partners to convince Zelenskyy to hold talks with Russia on their terms.
If you want to get the latest news about the war and events in Ukraine, subscribe to our Telegram channel!