Recipes
Dinner for a slim figure: a recipe for a vegetable casserole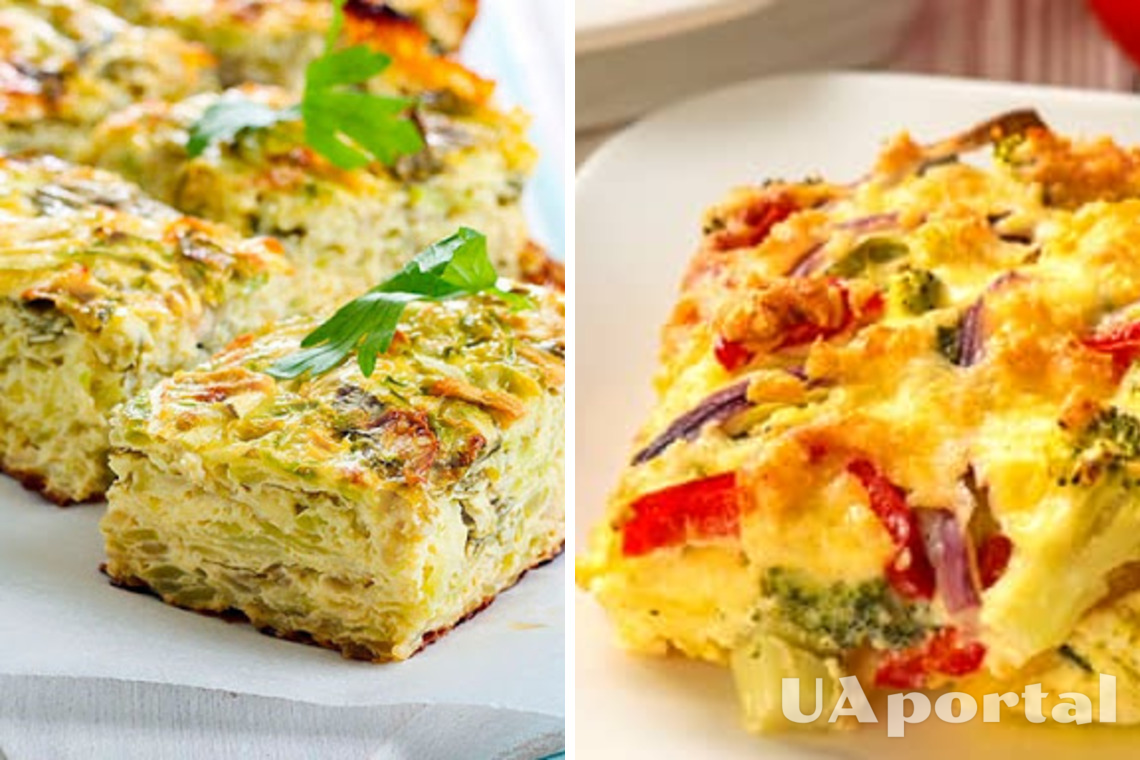 This casserole is suitable for diet and children's menus. Take vegetables to your liking.
Ingredients:
- Vegetable mixture - 400 g
- Eggs - 3 pcs.
- Hard cheese - 150 g
- Broccoli - 200 g
- Sour cream - 3 tbsp.
- Vegetable oil for greasing the mould
- Salt and pepper to taste
Read also: Breakfast for 50 UAH for two: cooking scrambled eggs with vegetables
Method of preparation:
1. Put the broccoli and a mixture of your favourite vegetables in a frying pan greased with oil and fry for 10-15 minutes. Season with salt and pepper.
2. Grate the hard cheese.
3. Mix eggs, cheese and sour cream. Mix well.
4. Grease the baking dish with oil and put the vegetables in.
5. Pour the egg and cheese filling over the vegetables.
6. Bake in the oven at 180 °C for 20 minutes.
We also recommend that you pay attention to the recipe for Bulgarian banitsa made from pita bread and cheese.
If you want to get the latest news about the war and events in Ukraine, subscribe to our Telegram channel!