Society
Lust for a young 'student': recordings of Judge Knyazev's conversations in the $2.7m record bribe case published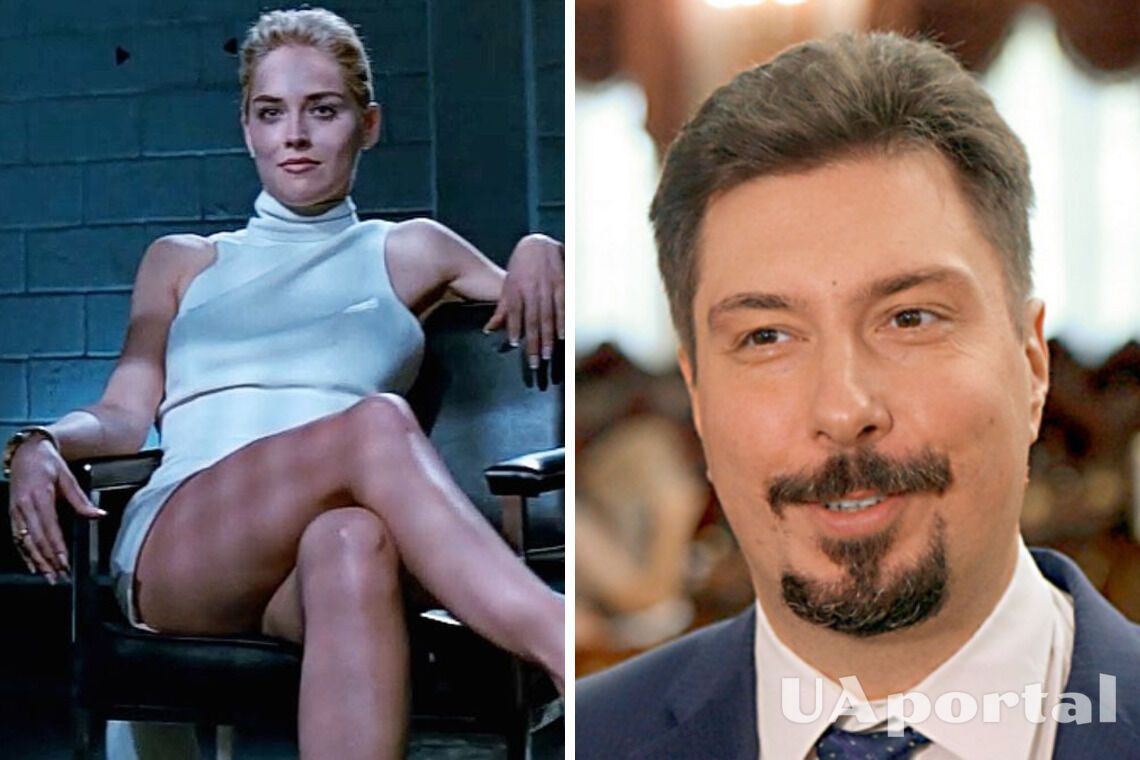 According to journalist Lyubov Velychko, the National Anti-Corruption Bureau (NABU) has obtained records of negotiations of former Supreme Court Chief Justice Vsevolod Knyazev in a bribery case through the use of a female agent who had infiltrated his entourage.
Read also: Kyiv City Council deputy Vladislav Trubitsyn, suspected of a multimillion-dollar bribe, fled Ukraine with an electronic bracelet
"A student came to Oleg Goretskyi (the lawyer of Knyazev's accomplice) for a job interview. But the student was not a simple student, but very, very beautiful, looking like a top model," the journalist writes.
Goretskyi decided to hire her and began to train her personally. He would often invite her to his office, introduce her to his fellow judges, and show off in front of her (claiming that he and Knyazev were inseparable friends). Generally speaking, he used his charms to seduce this beauty.
Many of the judges, including Knyazev, also liked this girl, and they did not hide their interest. However, it turned out that this girl was actually an NABU agent. While the lawyers and judges were delighted and ecstatic, she placed listening devices throughout the lawyer's office. Thus, the NABU recorded everyone and everything.
It is worth noting that this is not the first time that the NABU has used female agents to "catch" suspects. Similarly, in 2017, they caught Boryslav Rozenblat, a member of the Petro Poroshenko Bloc, on bribery.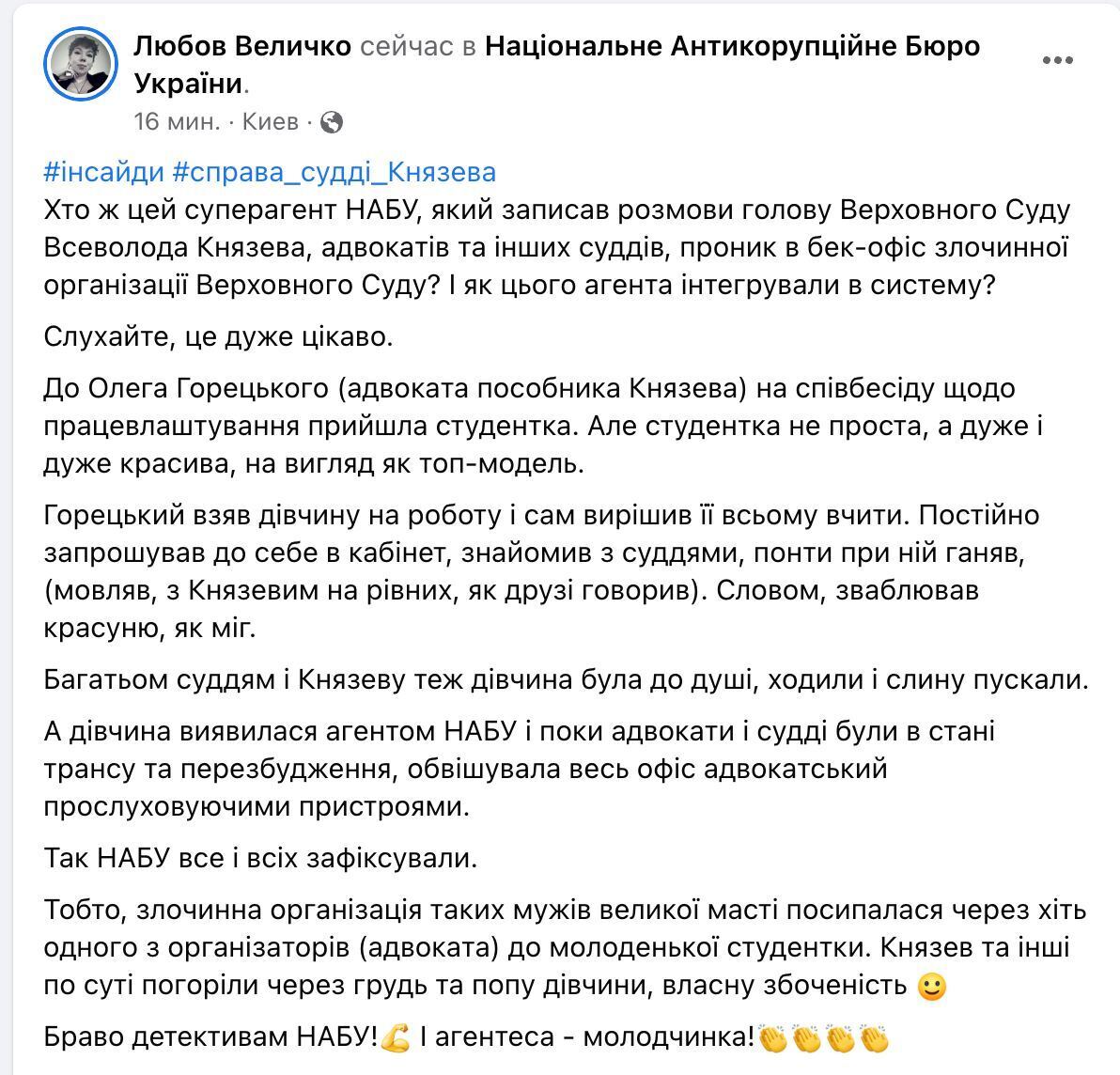 The High Council of Justice, at a meeting held on May 18, decided to detain former Supreme Court Chief Justice Vsevolod Knyazev, who is accused of taking a $2.7 million bribe.
According to information provided by Suspilne, all 14 members of the High Council of Justice present supported this decision. Knyazev himself was also present at the meeting.
The Anti-Corruption Action Centre reports that Knyazev commented on the presence of a significant amount of money in his office, claiming that this room is not a classified facility and anyone can enter it.
At a preliminary stage, the Specialised Anti-Corruption Prosecutor's Office filed a motion with the High Council of Justice to detain the former Chief Justice. Now the SAPO may file a corresponding appeal to the High Anti-Corruption Court to apply a preventive measure in the form of detention.
Earlier, we wrote that according to preliminary information, Russian missiles hit grain dryers in the village of Pshevoduv, near the border with Ukraine. At the same time, Prime Minister Mateusz Morawiecki urgently convened the Council of Ministers' Committee on National Security and Defence.
If you want to get the latest news about the war and events in Ukraine, subscribe to our Telegram channel!