Recipes
"After all diseases, it will put you back on your feet": how to make fenugreek pancakes
Very popular in ancient times, but rarely used today, fenugreek (hay fenugreek, or Shamballa) has an unusual spicy aroma and complements dishes with a unique flavor.
This plant has long been credited with a number of beneficial properties. People used to say that "Fenugreek will put you back on your feet after all your illnesses".
In stores and markets, you can buy fenugreek in powder form, or you can buy its seeds, which are somewhat similar to corn.
Read also: Pumpkin and onion pancakes: an unusual simple recipe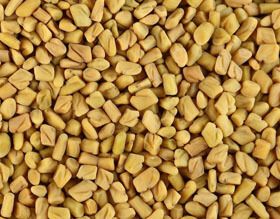 It is believed that fenugreek satisfies hunger, removes toxins from the body, and has antioxidant, hypoglycemic, hypolipidemic, antidiabetic, hepatoprotective, antiulcerogenic, hypothyroid, sedative, neuroprotective, antitumor, and other properties.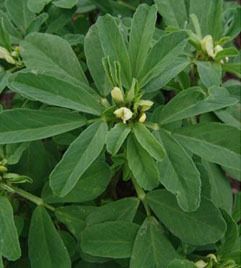 If you want to cook something with this "miraculous" plant, we offer a recipe for fenugreek pancakes.
Ingredients:
Ground fenugreek - 2 tbsp.
Potatoes - 0.5 kg;
Sour cream - 1 tbsp.
Salt - a pinch,
Spices - to taste;
Oil - 3 tbsp. l.
How to make Shamballa pancakes:
Peel, wash, and grate the potatoes, add sour cream, and mix.
Then add fenugreek and spices (optional) to the mixture, and salt. Knead the dough.
Put a tablespoon of dough on a preheated frying pan with oil and fry until cooked on both sides over medium heat.
We offer you tips from experienced chefs on how to cook pancakes correctly and with high quality.
If you want to get the latest news about the war and events in Ukraine, subscribe to our Telegram channel!