War in Ukraine
Border guards destroy a group of occupants with mortar fire near Bakhmut (video)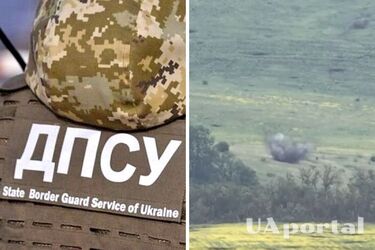 undefined
Ukrainian border guards continue to hold the line and destroy the occupiers in one of the hottest areas of the frontline - the Bakhmut sector. In particular, mortar fire is used to eliminate the invaders.
An accurate mortar attack caught the Russians in the field. This was reported on the Facebook page of the State Border Guard Service.
"Do not climb where you don't belong!" - border guards and mortar launchers warn the invaders with generous fire. The next bunch of invaders will not return to their native swamps from the Bakhmut direction," the statement reads.
Read also: Ukrainian Armed Forces destroyed more than a company of Russian soldiers and their equipment in the Tavriya sector (video)
The video shows a group of Russians moving across the field. Border guards tracked down the occupiers and accurately hit them with a mortar.
The exact time and place of the enemy's destruction is not disclosed for security reasons.
To recap, the soldiers of the 10th Separate Mountain Assault Brigade repelled the occupiers who attempted to attack the Ukrainian Armed Forces' position.
If you want to get the latest news about the war and events in Ukraine, subscribe to our Telegram channel!