Recipes
Suitable for fish, meat and vegetables: a recipe for a versatile parsley and garlic dressing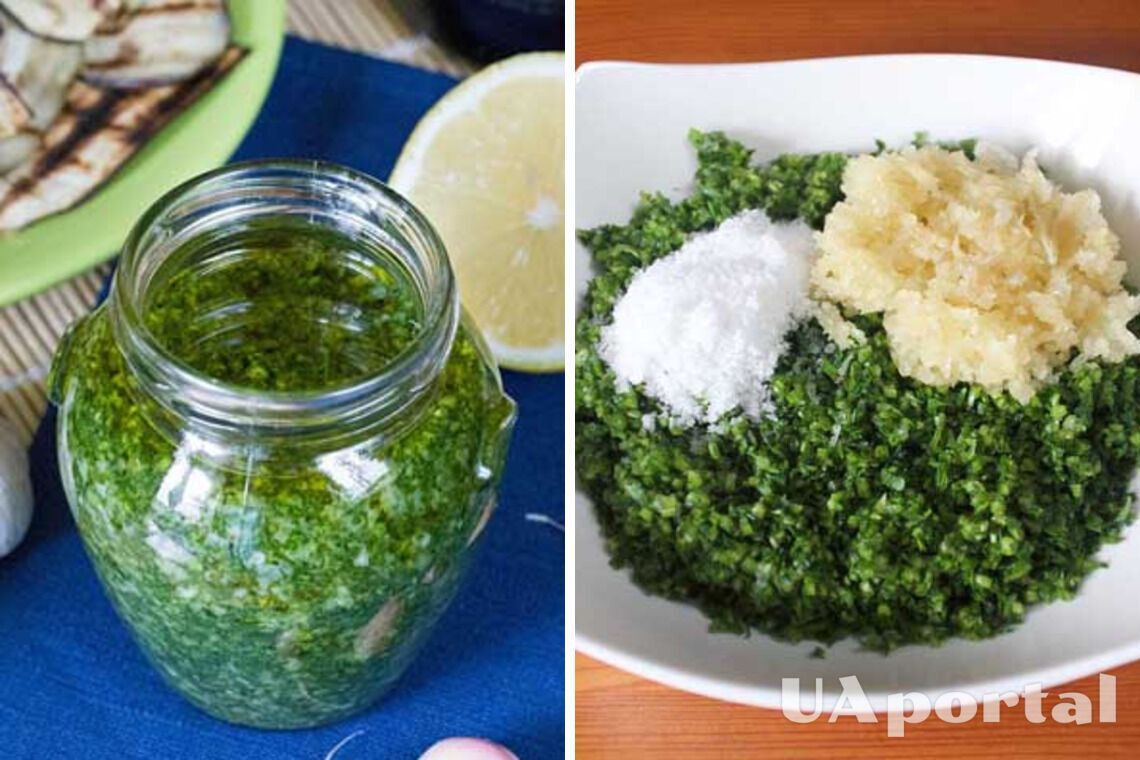 This dressing will suit most dishes, giving them a spicy and fresh taste.
Ingredients:
- parsley - 100 g
- garlic - 10 large cloves
- wine vinegar and lemon juice - 3 tbsp (1.5 tbsp each)
- olive oil - 8 tbsp.
- salt - 2 tsp or to taste
Read also: What to cook with the remaining mashed potatoes
The method of preparation:
1. Finely chop the parsley, add the squeezed garlic and salt. Mix well.
2. Add vinegar and lemon juice and mix again.
3. Add the oil and mix.
4. Take a clean, dry jar, put the dressing in it, close the lid and store it in the fridge.
We also recommend that you pay attention to the recipe for traditional Ukrainian onion pancakes.
If you want to get the latest news about the war and events in Ukraine, subscribe to our Telegram channel!