Showbiz
Emphasize beautiful legs: Top 10 pedicure ideas for the summer (photo)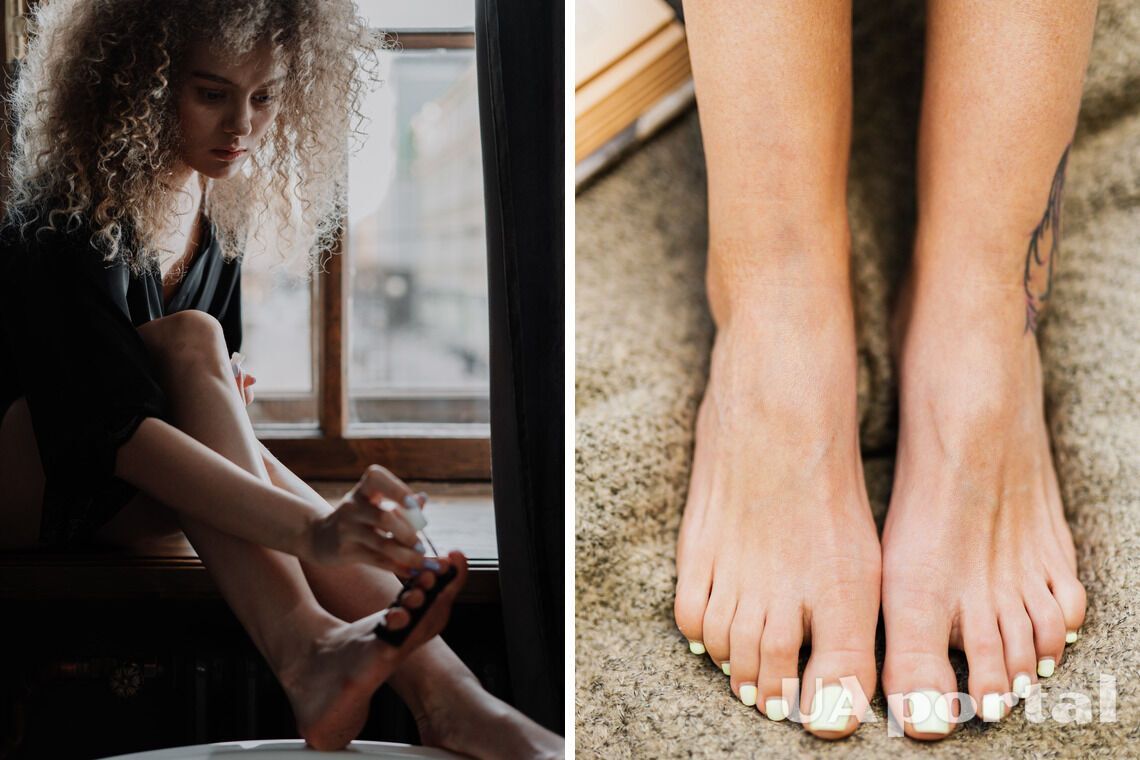 In the summer, our toenails are exposed to the public, so it's time to think about how to decorate them in a stylish and beautiful way. This way, you will add more attractiveness and character to your limbs.
Not sure where to get inspiration? Sante Plus magazine offered 10 ideas for a summer pedicure.
Read also: Shiny and bright: unexpected manicure trends for summer 2023
1. Marine theme
Pay attention to the summer motifs, seashell patterns, sky blue color and sequins.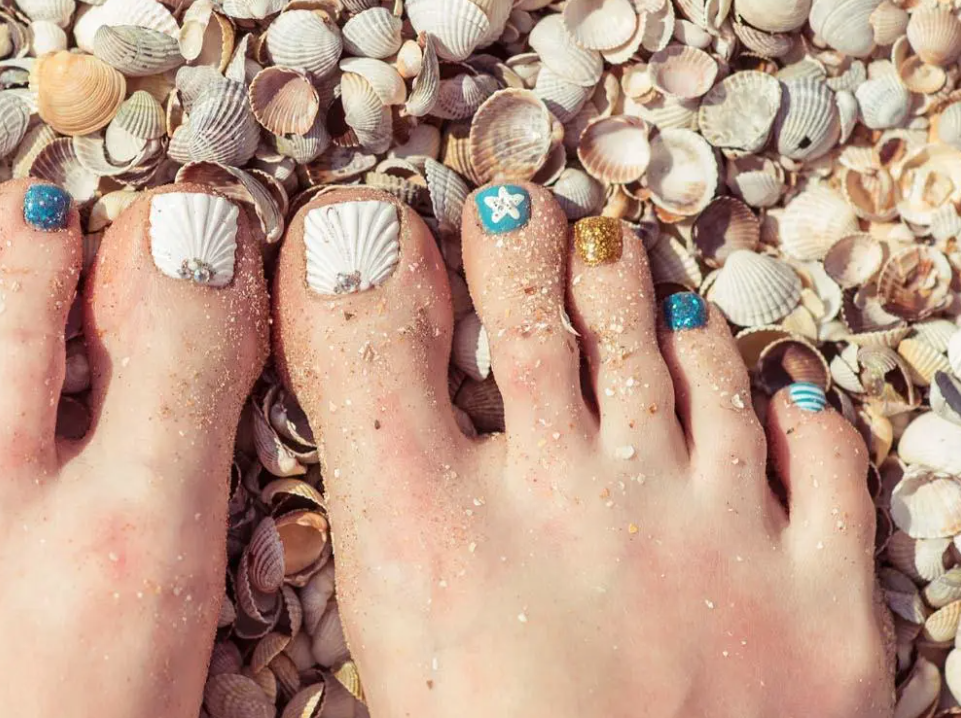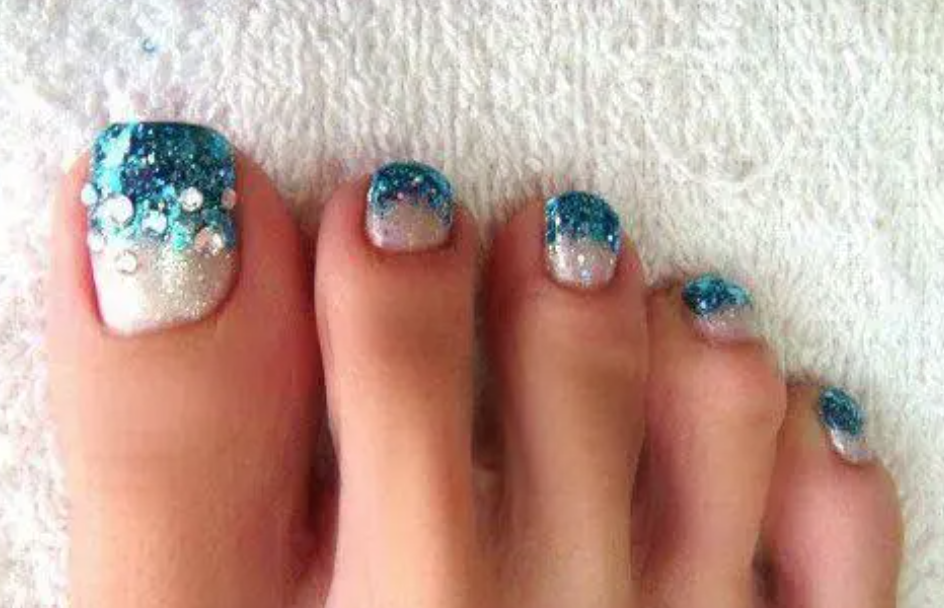 2. Brilliant pink for tenderness
Pink will definitely be relevant in the summer, especially after the release of the new Barbie movie. So don't be afraid to bet on this color, which embodies softness, tenderness, and seduction so well.
3. Floral pink spirit
Pink has several shades. If you like pale pink, nail art is the best option to break up the pale side of this shade a bit. All you need is a 3D flower on your big toe.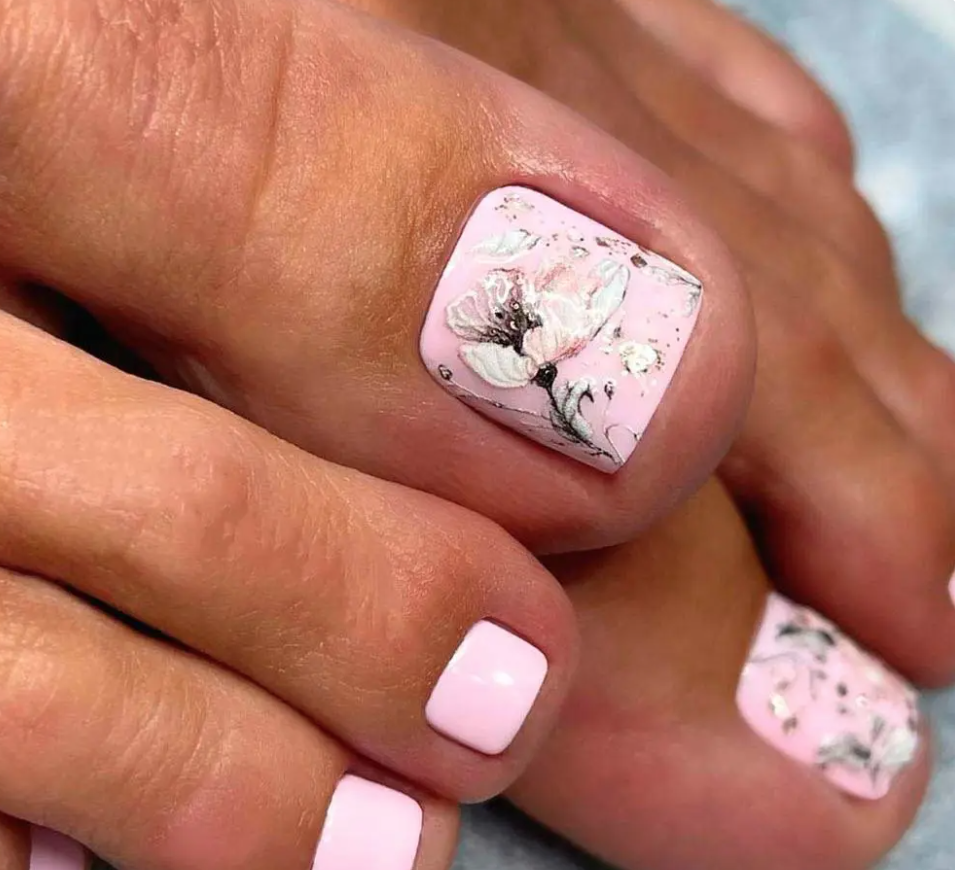 4. Black and yellow flower mixture
Choose small daisies on a black background that will simply highlight your nails. It's an elegant, relaxed, and bold enough style that will definitely not go unnoticed.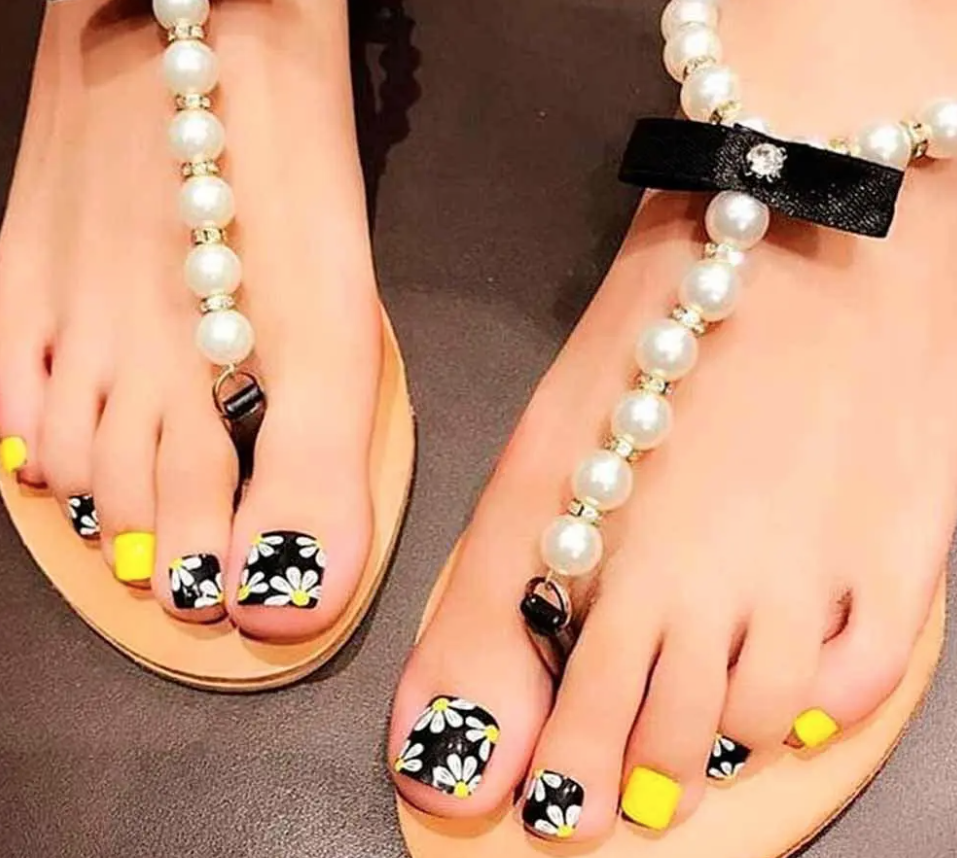 5. Tropical pedicure
Flowers, a parrot, and a green hue - this bold design will add a festive atmosphere and make you feel like you are relaxing on a beach somewhere under the palm trees.
If you want to make your toes more colorful, there is nothing stopping you from having a little fun and creating a tropical design like this.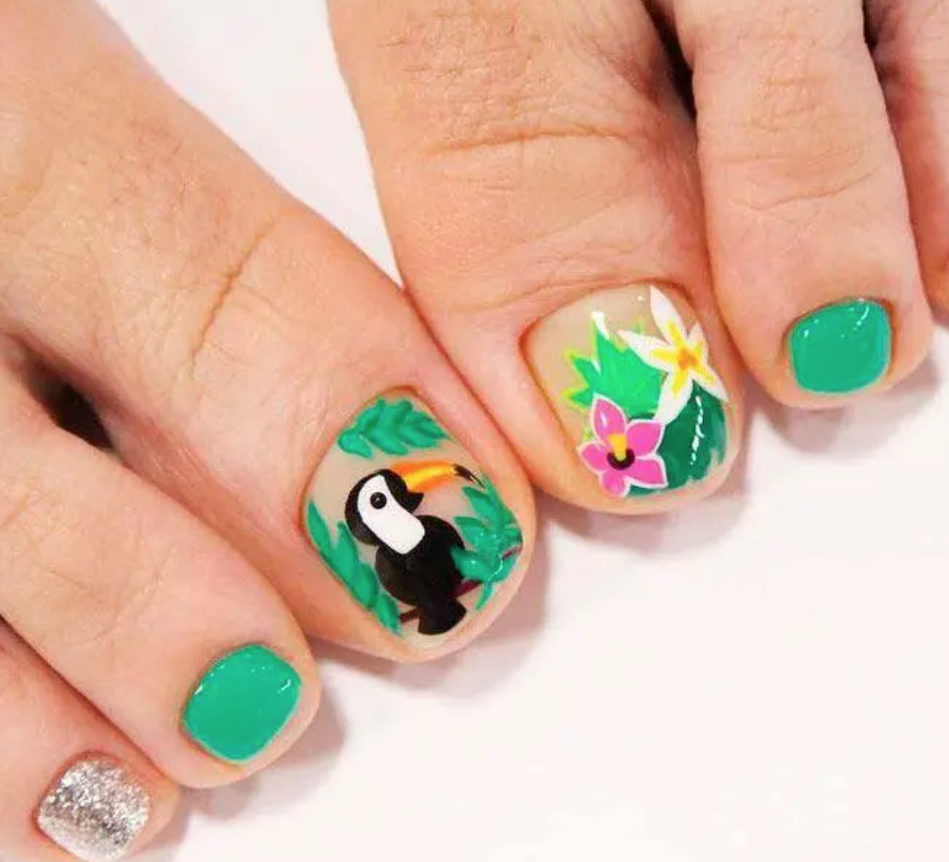 Read also: Trendy nail design 2023, what is in trend for spring-summer
6. Pedicure in the style of Instagram
Try a purple-pink-yellow gradient for an Instagram pedicure.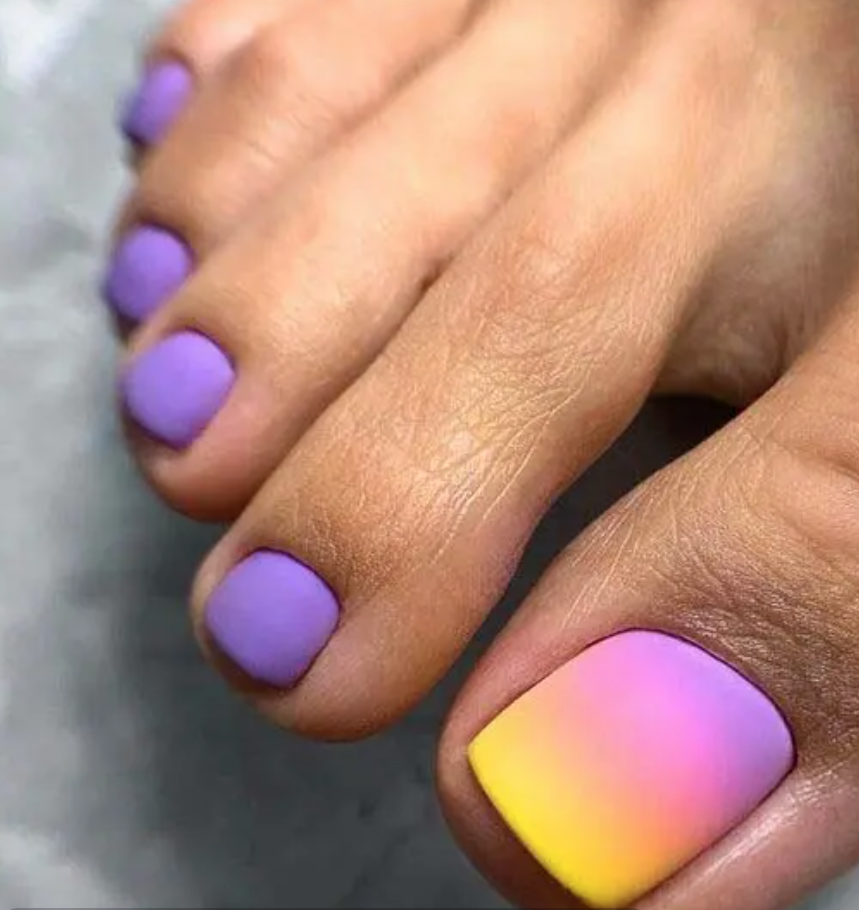 7. Field of flowers for a matte pedicure
Go for an original pedicure that encompasses a floral pattern on the big toe and a matte red-orange hue.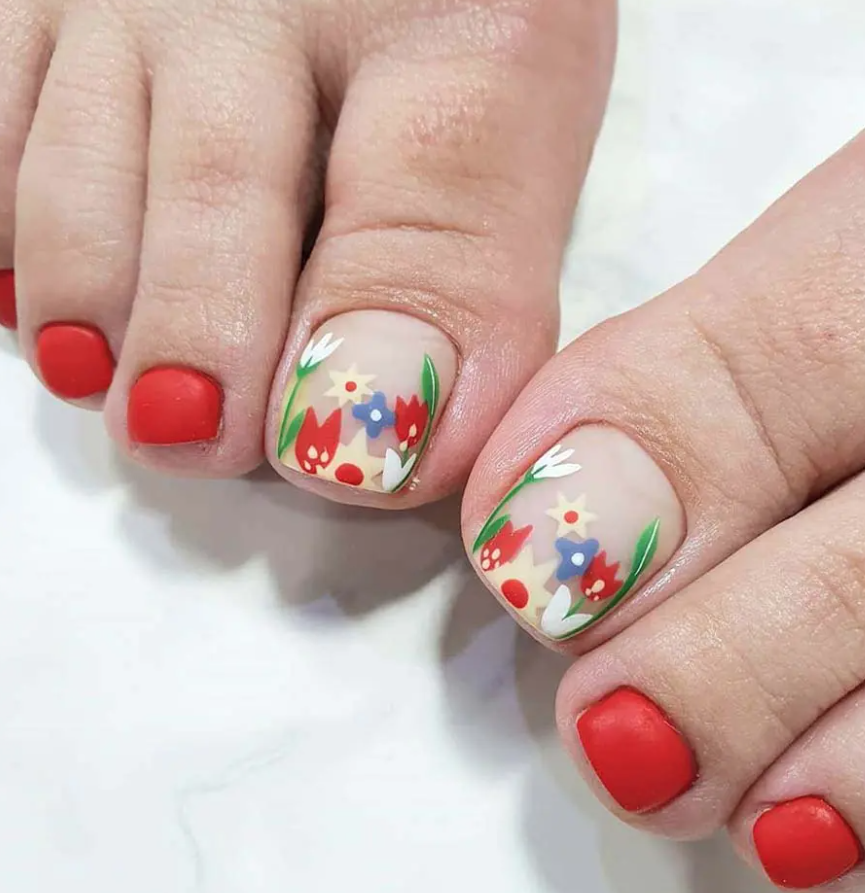 8. Floral art on the nails
Turn to a flawless white shade in summer by pairing it with delicate floral motifs. Decorate your big toe with a luxurious watercolor of pastel colors.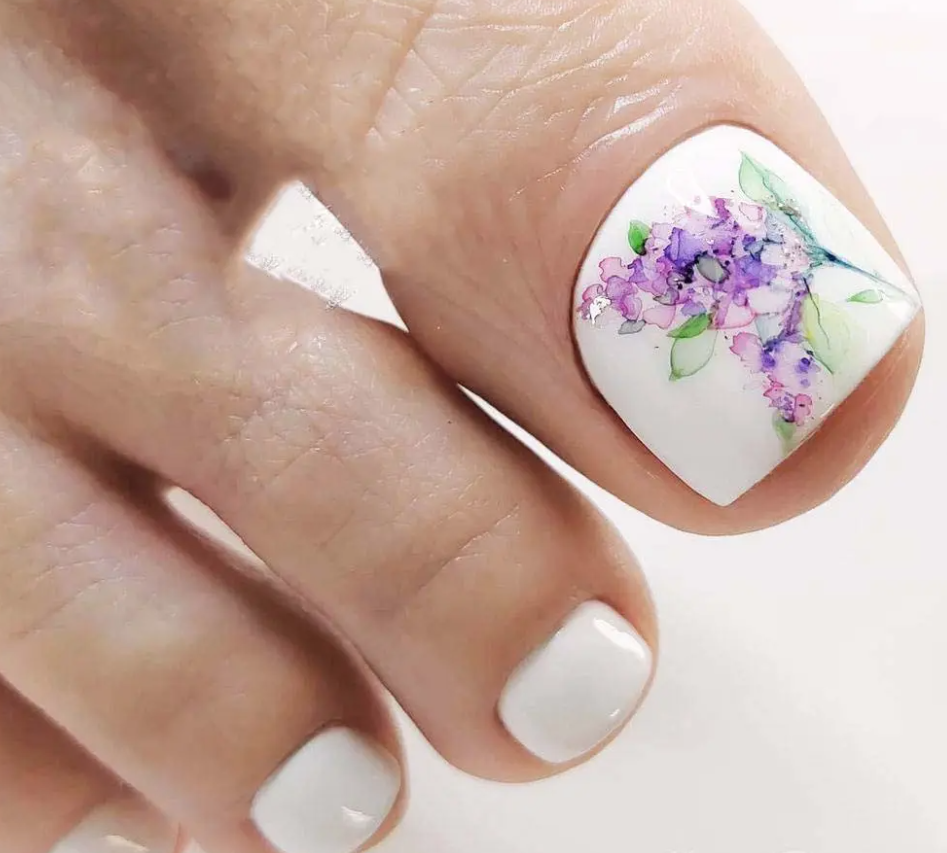 9. Lace and sequin design
We suggest decorating your toenails with a delicate lace pattern, combining it with white, dark purple, and lavender shades.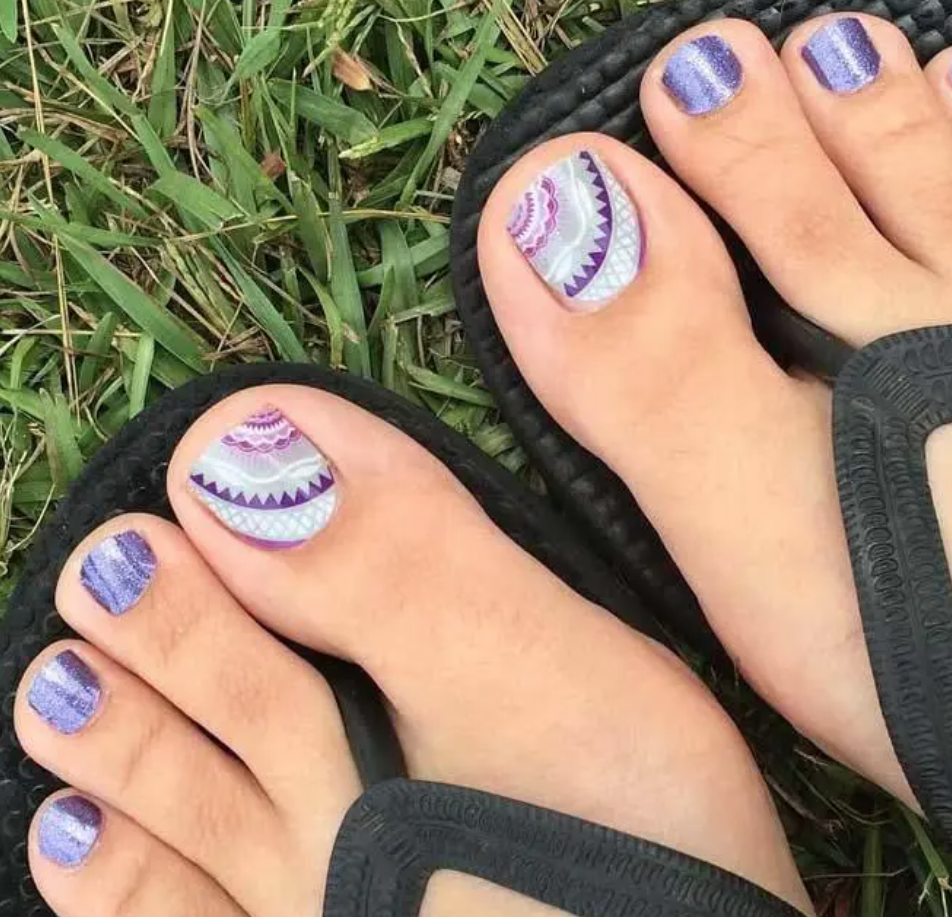 10. Fun specks and lines
Try geometry for a summer pedicure. Go for bright colors, lines, and specks.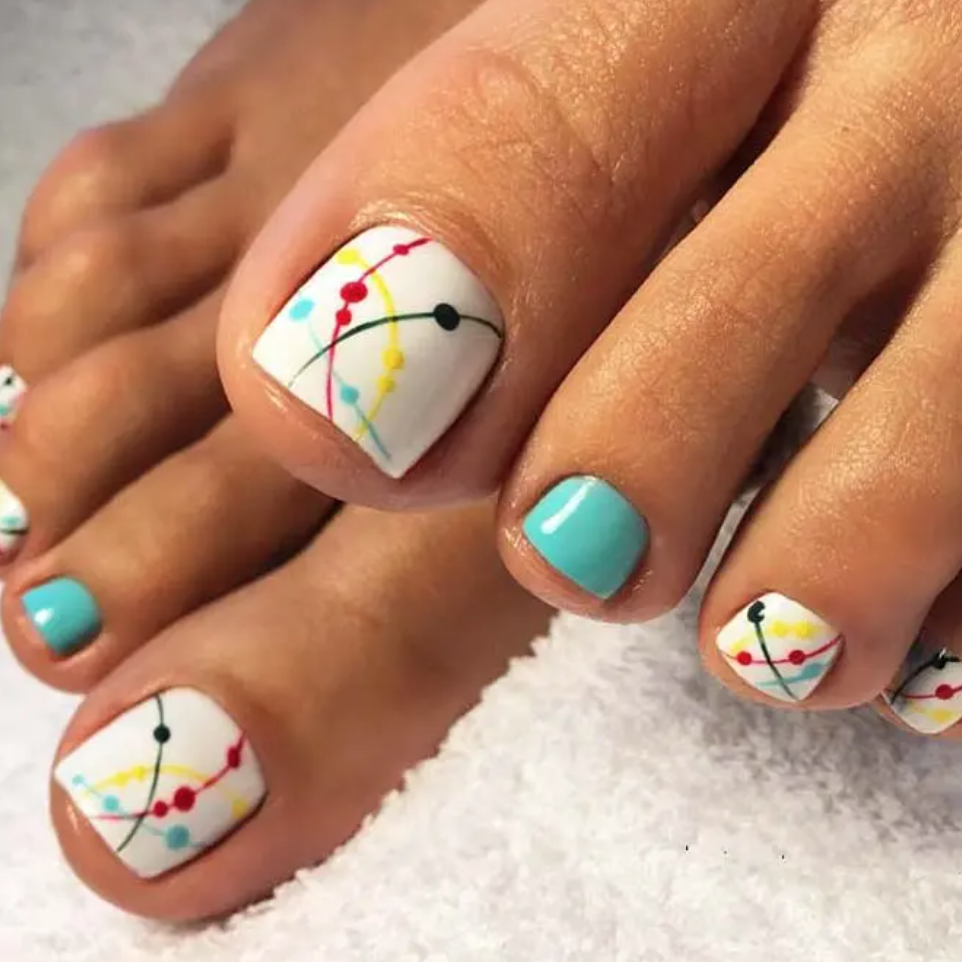 Let's find out which manicure you should forget about this year.
If you want to get the latest news about the war and events in Ukraine, subscribe to our Telegram channel!