News
Why it is healthier to eat whole apples than to drink juice: the answer will surprise you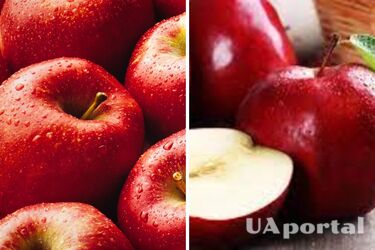 A study published in the American Journal of Clinical Nutrition has presented interesting findings: eating two whole apples daily has a positive effect on health, lowering cholesterol levels and reducing the risk of heart attack and stroke.
It is important to note that this positive effect was observed when eating whole apples, not apple juice. A study in which 40 participants consumed two apples daily for eight weeks indicates the importance of the compounds contained in these fruits for promoting heart health.
Read also: Green tea for weight loss: advice from doctors
Components such as fiber, polyphenols, and antioxidants are beneficial to health. Apples are rich in pectin, which affects fat metabolism and serves as a food source for beneficial bacteria in the intestines.
In addition, the fruit contains various vitamins and minerals, such as A, C, B1, B2, PP, E, magnesium, phosphorus, iodine, iron, selenium, potassium, and others, which contribute to overall health. Apple peel, which contains the antioxidant called quercetin, also helps regulate the immune system, reduces inflammation, and has a positive effect on the brain and nervous system.
As a reminder, we've already written about which soup is bad for your health.
If you want to get the latest news about the war and events in Ukraine, subscribe to our Telegram channel!