War in Ukraine
"Military equipment was transported along the tracks": DIU comments on railway explosion in Crimea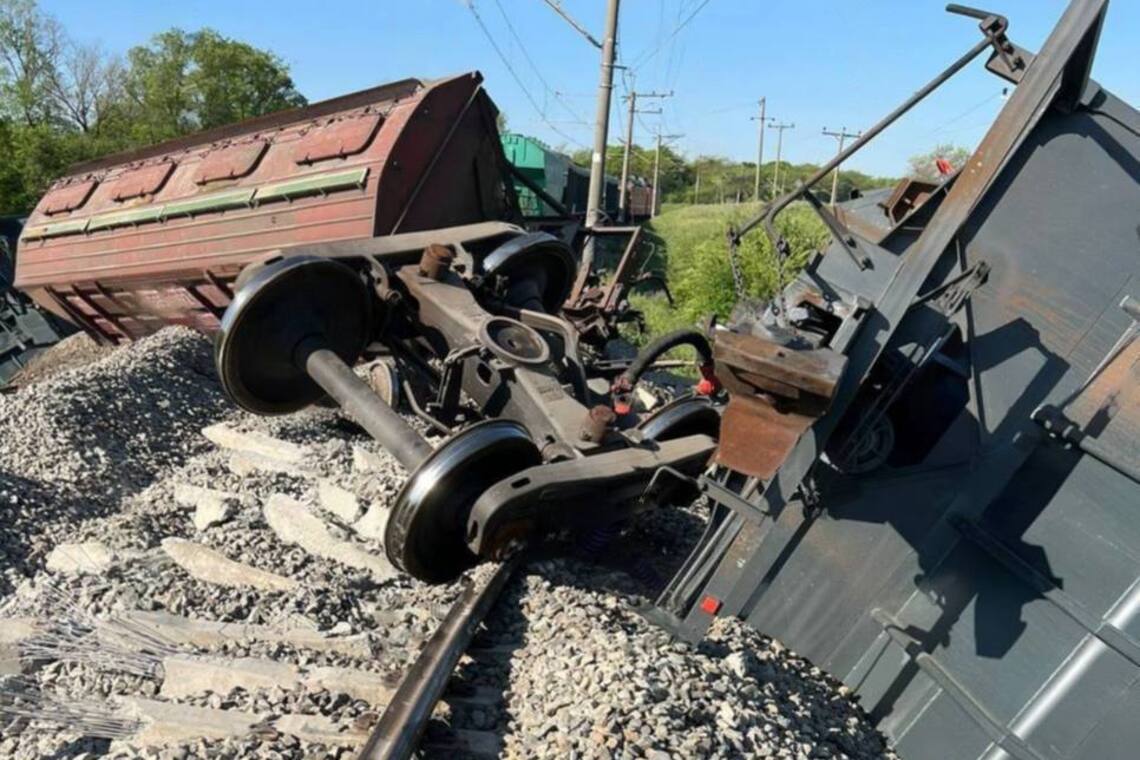 On the morning of May 18, 8 cars of a freight train derailed in occupied Crimea. Ukrainian intelligence explained the possible causes of the incident.
Andriy Yusov, a representative of the Defence Intelligence of Ukraine, said during the United News telethon that the Russian side is using the railway in occupied Crimea to transfer heavy weapons and military equipment to the occupied territories of Ukraine.
Read also: "Friendly fire" in Crimea: Russian hypersonic missile "Kalibr" fell in the forest
"The same tracks are probably also used to transport weapons, ammunition, armoured vehicles and other means used in the war of aggression against Ukraine. Therefore, it is quite natural that these tracks are tired and will not function for some time," he said.
Yusov added that the infrastructure in Crimea will function properly only when the peninsula returns to the control of the Ukrainian authorities.
"There will be no peace on the peninsula as long as there are Russian terrorists there," Yusov said.
Recall that on the morning of May 18, the occupiers reported that a railway line had been blown up in the Russian-occupied Crimea in the Simferopol district. As a result, 8 cars of a freight train derailed.
If you want to get the latest news about the war and events in Ukraine, subscribe to our Telegram channel!