News
Declared a historical treasure: a stone accidentally found under the kitchen floor in Denmark turned out to be a treasure (photo)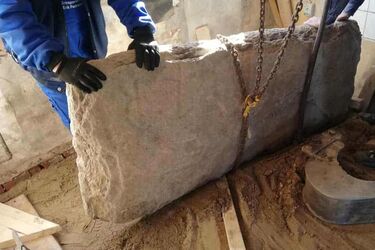 In Denmark, a couple found a massive block of stone with strange inscriptions under the kitchen floor in their home. It turned out to be a rune stone, which is a real treasure.
According to Berlingske, this rune stone under the kitchen floor may be older than the Jelling Stone and may date back to the 7th century AD. The Jelling Stone was erected by King Harald Blotand around 965. But the rune stone from Moseker near Randers is possibly even older.
It is noted that the stone is two metres long and 80 centimetres wide, and it was transported to the National Museum, where scientists are trying to determine its exact age.
Read also: Arrowheads 16,000 years old found in America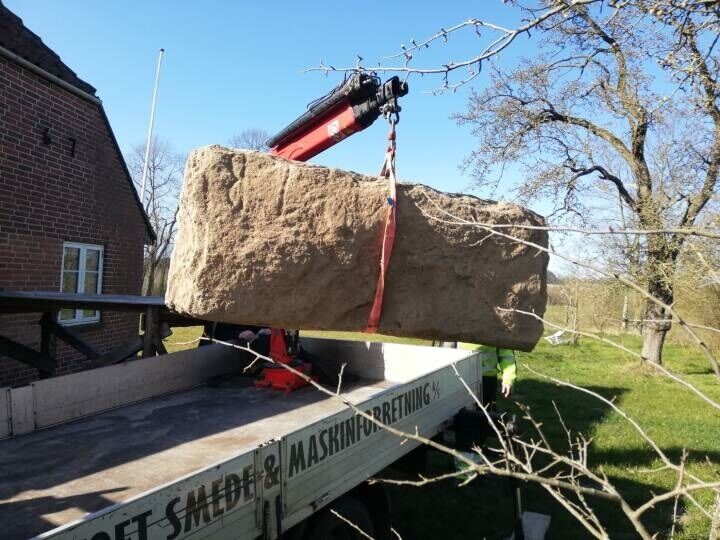 Lisbeth Imer, a senior researcher and runologist at the National Museum, noted that the stone bears five runic signs that may be a reference to important people. So far, scientists believe that they may mean "Bjorn, Bjarn or Birk".
If the runic marks are the beginning of a sentence, the stone probably belongs to the oldest group of runic stones found in Denmark.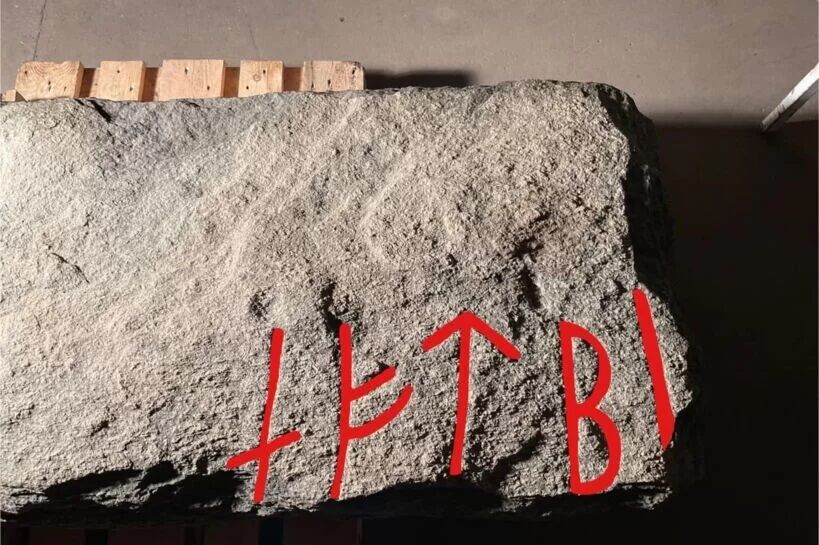 "We only have 10 to 20 rune stones from the 700s and 800s, so it's quite a special find," explained Lisbeth Imer.
Benita Clemmensen, an archaeologist and chief inspector at the local museum of historical monuments, called the find "fantastic". She noted that "the rune stone is the only written record left from the Viking Age".
"We have the silver hoard from Tinghoy, we have the Shelle Bro stone, we have the plank roads through Alling E, and then we have Gorning Church with traces of the old wooden church," she recalled.
Runicologist Lisbeth Imer added that even if the Randers rune stone turns out to be older than the Jelling stone, they cannot be compared.
"The Jelling Stone has preserved the entire text, it stands in its place, and we know it from written sources. The find we have here is a fragment with relatively little inscription," he added.
The publication notes that the tradition of creating rune stones was widespread among the rich and powerful families of the Viking Age in the 7th, 8th and most of the 9th centuries.
Read also: Ancient tools and clay figurines used for rituals found in Egypt
The stone is now in the Museum of East Jutland and is awaiting further research.
As a reminder, scientists have discovered the oldest human burial site in southern Africa, more than 200,000 years old.
If you want to get the latest news about the war and events in Ukraine, subscribe to our Telegram channel!