Lifehacks
Pay attention to the packaging and read the ingredients: how to choose quality ice cream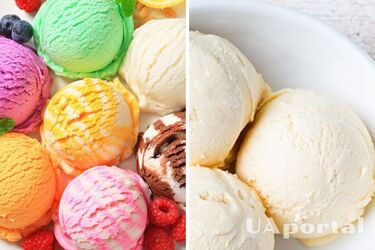 Summer is here, and with it comes a high demand for ice cream. UaPortal will tell you how to choose a high-quality cold dessert.
What to look for when choosing
First of all, read the information on the packaging carefully. Ice cream is made according to the Technical Specifications and the State Standard of Ukraine.
There are three types of white ice cream: plombir, cream and milk. Plombir contains at least 12% milk fat, creamy ice cream - from 8 to 11.5%, and milk ice cream - no more than 7.5%.
In addition, pay attention to the milk used to make the ice cream - it should be whole or dry and free of vegetable ingredients. Flavours and colourings should be natural.
Read also: Why shake eggs before cooking: the result will surprise you
If you take ice cream out of the fridge and it appears deformed, don't eat it. It is highly likely that it was stored in improper conditions, so there is a chance of poisoning.
Good ice cream should have a uniform colour: from white to milky. The smell should be pleasant and milky. If the aroma is too intense, it indicates poor quality raw materials and a large amount of flavourings.
The consistency should be homogeneous without ice crystals and grains. The glass should be crispy.
As a reminder, we have already written how to make natural ice cream.
If you want to get the latest news about the war and events in Ukraine, subscribe to our Telegram channel!