Recipes
Incredible taste of America: how to cook Buffalo chicken wings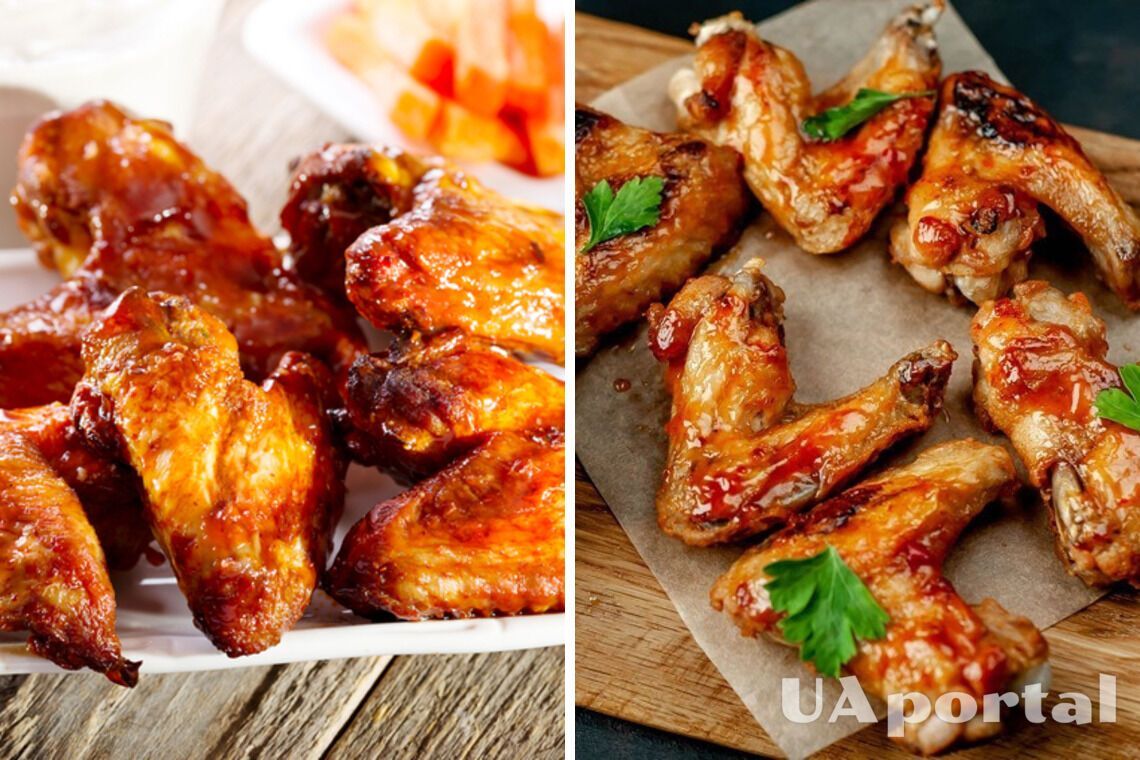 Your taste buds will explode when you try these wings. They taste best with a cheese sauce to mellow the spice.
Ingredients:
- 1 kg of fresh chicken wings;
- vegetable oil for frying;
- 115 g of butter;
- 120 ml of hot sauce;
- 2 tablespoons of vinegar;
- 1 clove of garlic, crushed;
- salt and black pepper to taste;
- celery for serving;
- cheese sauce for serving.
Read also: Breakfast for 50 UAH for two: cooking scrambled eggs with vegetables
Method of preparation:
1. Heat a large amount of oil in a deep frying pan or deep fryer to 180 degrees. Dip the wings in the hot oil and fry until golden brown. Put the cooked wings on paper towels.
2. Sauce: melt the butter in a saucepan, add hot sauce, vinegar, garlic, salt and pepper to taste. Bring to a boil and reduce the heat but do not switch off. Put the cooked wings in a bowl and pour the sauce over them and mix.
3. Put on a plate and serve with the sauce.
We also recommend that you pay attention to the recipe for Poltava dumplings with chicken and mushrooms.
If you want to get the latest news about the war and events in Ukraine, subscribe to our Telegram channel!