War in Ukraine
Didn't make it to the parade in Moscow: Ukrainian Armed Forces destroyed occupiers' T-90M "Proryv" tank worth $4,000,000 in Bakhmut (video)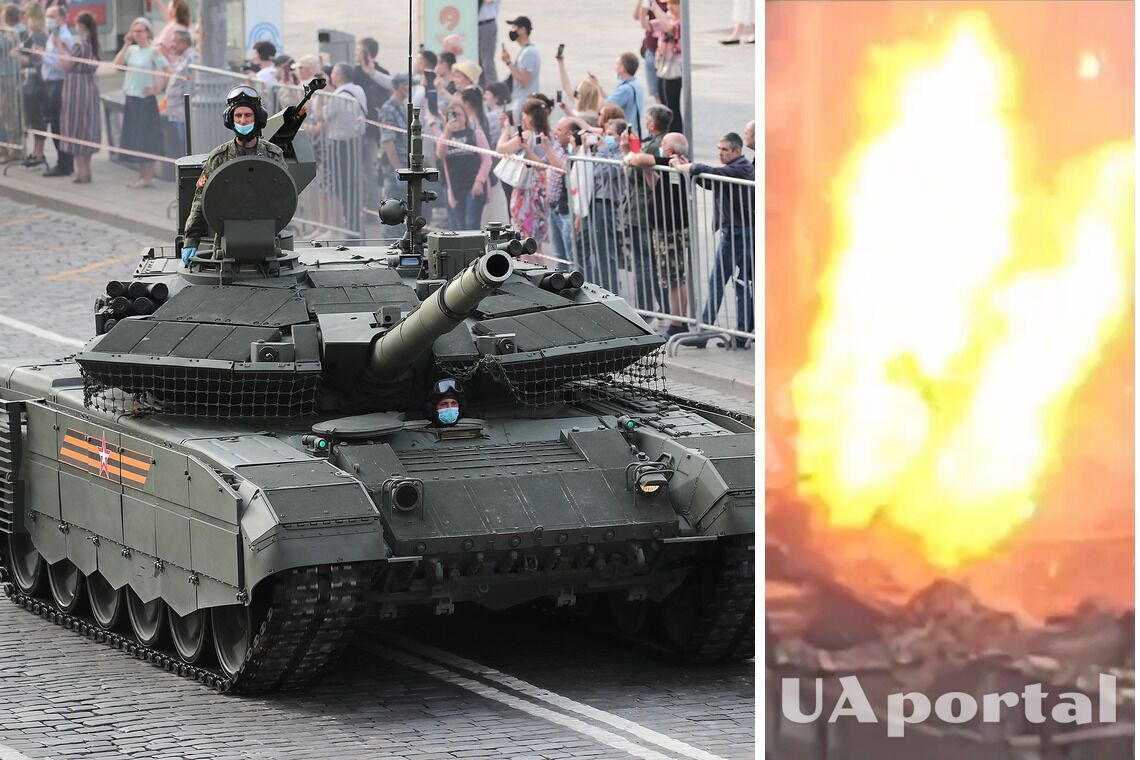 A video of how the Ukrainian Armed Forces discovered and destroyed a Russian modern T-90M " Proryv" tank has been posted online. The $4,000,000 military equipment, which did not appear at the May 9 parade in Moscow, was found and detained by a Mavic drone for only $2,000. The footage was reportedly shot in Bakhmut. The video was posted on Ukrainian Telegram channels.
Read also: "Putin should be hanged and the war will end": a World War II veteran commented on the Russian invasion
Judging by the emblem, the work was done by the soldiers of the 93rd separate mechanized brigade "Kholodny Yar" of the Operational Command "East" of the Land Forces of the Armed Forces of Ukraine. The video shows footage taken by aerial reconnaissance, which shows an occupant tank arriving at the firing position and starting to fire.
The attack of the Russian tank did not last long, as our defenders began to fire at it. The occupiers turned around and started to flee. However, in the next few shots we can see the tank stuck in place and then spectacularly floating away.
As a reminder, on Tuesday, May 9, 2023, the Russian authorities in Moscow organized another parade to which they invited the leaders of "friendly countries." Thus, Prime Minister of Armenia Nikol Pashinyan, Presidents of Kazakhstan Kassym-Jomart Tokayev, Kyrgyzstan Sadyr Zhaparov, Tajikistan Emomali Rakhmon, Turkmenistan Gurbanguly Berdimuhamedov, Uzbekistan Shavkat Mirziyoyev, and self-proclaimed President of Belarus Alexander Lukashenko were seen near Putin.
If you want to get thelatest news about the war and events in Ukraine, subscribe to our Telegram channel!