Horoscopes
The best mothers-in-law by zodiac sign: ready to become a second mother to their daughter-in-law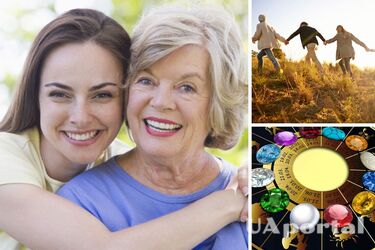 Building a good relationship with a mother-in-law can sometimes be a difficult task for a daughter-in-law. The mother of the beloved is not always ready for dialogue and is not always friendly, but among all the natives of the zodiac circle, there are three who are called the best mothers-in-law.
According to astrologers, these women are very responsive, they are ready to become a second mother to their daughter-in-law and wish their son's family only the best. Read more!
Taurus
Taurus mothers-in-law are open, easily persuaded by others, but they know how to keep the right distance and do not cross personal boundaries. They do not interfere in the affairs of children and give them complete freedom of action. Taurus can give advice, but only if you ask them. Natives of this sign love to cook, so they are ideal for grandmothers: grandchildren love to spend time with them.
Cancer
Cancer mothers-in-law are very sensitive and impressionable, they respect the feelings of other people and want to be treated the same way. They are always ready to listen, give advice, and guide you on the right path. Most of all, they want love and harmony to reign in their children's families, and if a family asks them for help, they will definitely not refuse.
Pisces
Pisces are extremely sensitive and emotional, they can easily guess the mood of the interlocutor, and they are almost impossible to deceive. Such mothers-in-law understand everything without words, but prefer not to interfere in the affairs of a young family, they are confident that their children will decide everything themselves. Pisces women are wonderful grandmothers who will gladly take care of their grandchildren.
Earlier, UAportal reported that astrologers named the two most evil zodiac signs that are capable of terrible revenge.
At the same time, there are people who easily manage others and reach great heights in their careers. They have all the leadership qualities, gain authority in society and earn a lot, which allows them to be called the best leaders.