News
Pipes can be damaged: why you should not pour boiling water into the sink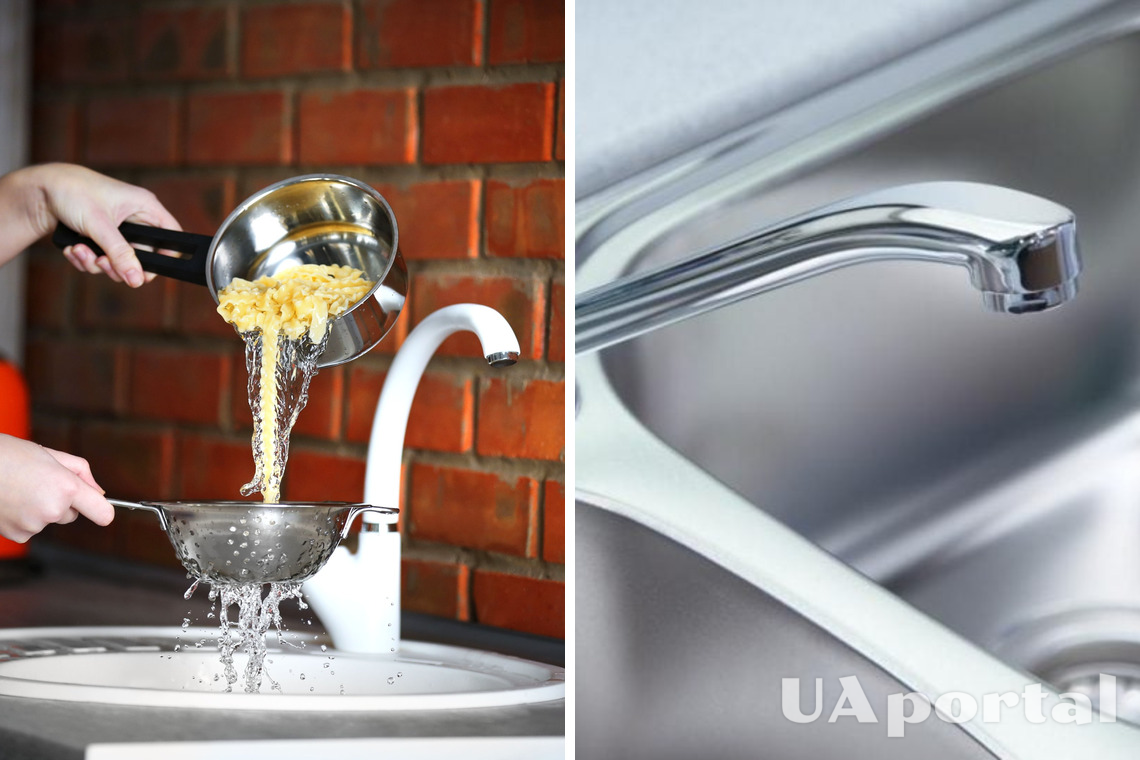 We've probably all poured boiling water down the sink after cooking pasta or potatoes without even thinking about how much it damages the pipes. Plastic deforms under the influence of high temperature, and by pouring boiling water into it, you bring the date of repair closer. UaPortal figured out how to avoid problems.
Danger of hot water for pipes
Modern sewer pipes are made of plastic. They do not rust, but they cannot tolerate high temperatures, which can cause them to delaminate and leak. Therefore, it is better not to pour boiling water down the sink.
Read also. How to get rid of unpleasant odors in the sink: a simple life hack
After pouring boiling water into the sink, you might immediately turn on cold water to dilute the boiling water. But the only thing you will achieve is a sharp temperature drop from hot to cold. Therefore, it is better not to do this either.
How to protect pipes
As a reminder, we've already written about effective folk ways to clean the kitchen sink from grease, rust, and plaque.
If you want to get the latest news about the war and events in Ukraine, subscribe to our Telegram channel!