War in Ukraine
Lukashenkо names the condition under which Belarus will wage war on Ukraine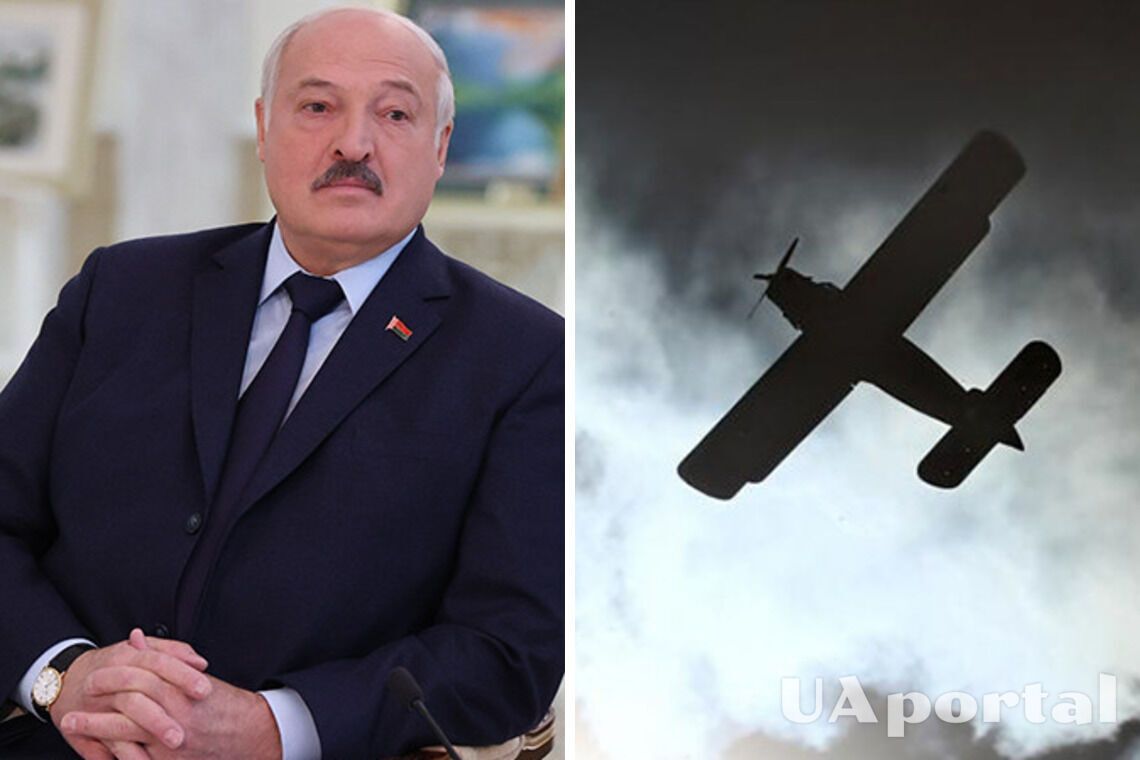 Self-proclaimed President of Belarus Alexander Lukashenko has once again stated that the Belarusian army is not involved in Russia's war against Ukraine. However, he noted that the situation could change.
Speaking to journalists on February 16, Lukashenko said that he was "ready to fight with the Russians from the territory of Belarus", but only in one case so far: "if at least one soldier from there (Ukraine - Ed.) comes to the territory of Belarus to kill my people".
"If they commit aggression against Belarus, the response will be the most brutal. And the war will take on a completely different character," he said.
Read also: Putin is trying to drag Lukashenko into the war by any means - DIU
The Belarusian propaganda outlet BelTA notes that the dictator's words concerned not only Ukraine but also other neighbouring countries of Belarus.
As for the Belarusian army, Lukashenko said whether it would be involved in the war against Ukraine: "We are peaceful people. We know what war is. We do not want war. And we are in no way going to bring our troops into the territory of Ukraine. Unless you carry out aggression on the territory of Belarus from there. This is my answer. It was given a long time ago".
Regarding cooperation with the Russians, the dictator explained that "the countries have a common military grouping". He assured that Russia had never asked Belarus to start a war against Ukraine.
Referring to some intelligence data, Lukashenko said that the West wants to drag Belarus into a war and literally dreams of it, which would allow Belarus to stretch the frontline by an additional 2,500 kilometres, which would complicate the situation for the Belarusian and Russian troops.
"A correct calculation. But an empty, meaningless one. We will not give you this chance. But if you dare to set foot on our land, the answer will be terrible. Westerners know how and with what weapons," he said.
Read also: Lukashenko says the CSTO will have to decide on its position on the war in Ukraine (video)
Lukashenko claims that Belarus currently has 75,000 people in the army. He believes that "if necessary, in the conditions of war", its number can be increased to half a million.
Regarding the presence of Belarusian soldiers in Ukraine fighting on the side of Russia, the dictator assured that they are not there: "How many people did Lukashenko send there? How many? Zero! And you blame me. I'm not sending people there and I'm not going to."
Lukashenko assured journalists that before the Russian war began, "Ukraine was preparing a strike with multiple launch rocket systems" on the territory of Belarus. "These were deliberate actions of the Ukrainian side. I just don't know why it was necessary. In the first minutes, they were attacked from the territory of Belarus. It was in a few minutes - in the morning before the start of the special military operation."
The Belarusian dictator also said that since 2020, Ukraine "was actually the first to impose sanctions" on Belarus, even before Western countries did so. "Not the United States, not the Anglo-Saxons, not Western Europe. Unfortunately, it was our own Ukraine. It closed the skies, started provocations, and trained militants," he said.
He also does not believe in a Russian invasion of Ukraine: "You say 'invasion'. I think it's not an invasion... The Ukrainian government itself provoked this 'operation'. With actions like this. I've just mentioned a few of them. We should have agreed with Russia at the time to avoid this war. But everything was aimed, starting with the Minsk agreements, to unleash the war."
Lukashenko reiterated: "There was no invasion. I believe it is the defence of the interests of Russia and those people who lived there (in eastern Ukraine - Ed.) - Russian people."
He once again accused Western countries of intending to start a war with Russia: "You are accusing Russia. You want to dismember Ukraine with the hands of the Poles."
Earlier: Belarus officially accuses Ukraine of preparing an attack - Foreign Ministry
He also accused the West of not wanting peace talks with Russia. "You are the ones responsible for the escalation today. People are dying today. Let's stop it. We have everything we need to do this. But no. You do not want this. And I won't even say "you" - Europe is ready for this, it knows what can happen. The Americans do not want this. They have bent Europe over, put it in a pose, and are doing whatever they want with it."
It should be reminded that de facto President of Belarus Alexander Lukashenko fears betrayal by the State Security Committee. Due to his distrust of the security services, he is creating an additional security unit.
In December, Lukashenkо also made a new cynical statement about the war in Ukraine.
If you want to receive the latest news about the war and events in Ukraine, subscribe to our Telegram channel!