Incidents
Legion "Freedom of Russia" offers residents of Belgorod region to evacuate to the depths of Ukraine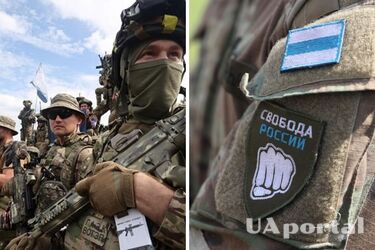 Representatives of the Freedom of Russia Legion said that given the danger to the civilian population of the Belgorod region, they are opening a humanitarian corridor for Russians deep into Ukraine and added that this was allegedly agreed with the Armed Forces.
This was reported on Telegram by the Russian Freedom Legion.
Read also: "Putin's troops are running away": the Freedom of Russia Legion showed its "work" in the Belgorod region (video)
"Putin's troops continue chaotic shelling of the Belgorod region. In an attempt to somehow strike at our forces, the enemy is pouring fire on settlements, regardless of civilian casualties...
Given the threat to the civilian population, we agreed with the Ukrainian command to open humanitarian corridors for Belgorod residents who are suffering from shelling by the regime's army.
So anyone who needs help can be evacuated into the interior of Ukraine on a voluntary basis to receive shelter and all the necessary basic needs.
To do this, one should approach representatives of the Freedom of Russia Legion or the Russian Volunteer Corps and ask for asylum."
Representatives of the legion emphasise that on the morning of 3 June, artillery strikes were carried out on the settlements of Shebekino, Nova Tavolzhanka, Murom and others.
As a reminder, Zelenskyy announced his readiness for a counter-offensive.
If you want to get the latest news about the war and events in Ukraine, subscribe to our Telegram channel!