News
Coca-Cola and dishwashing liquid: how to clean the toilet without a plunger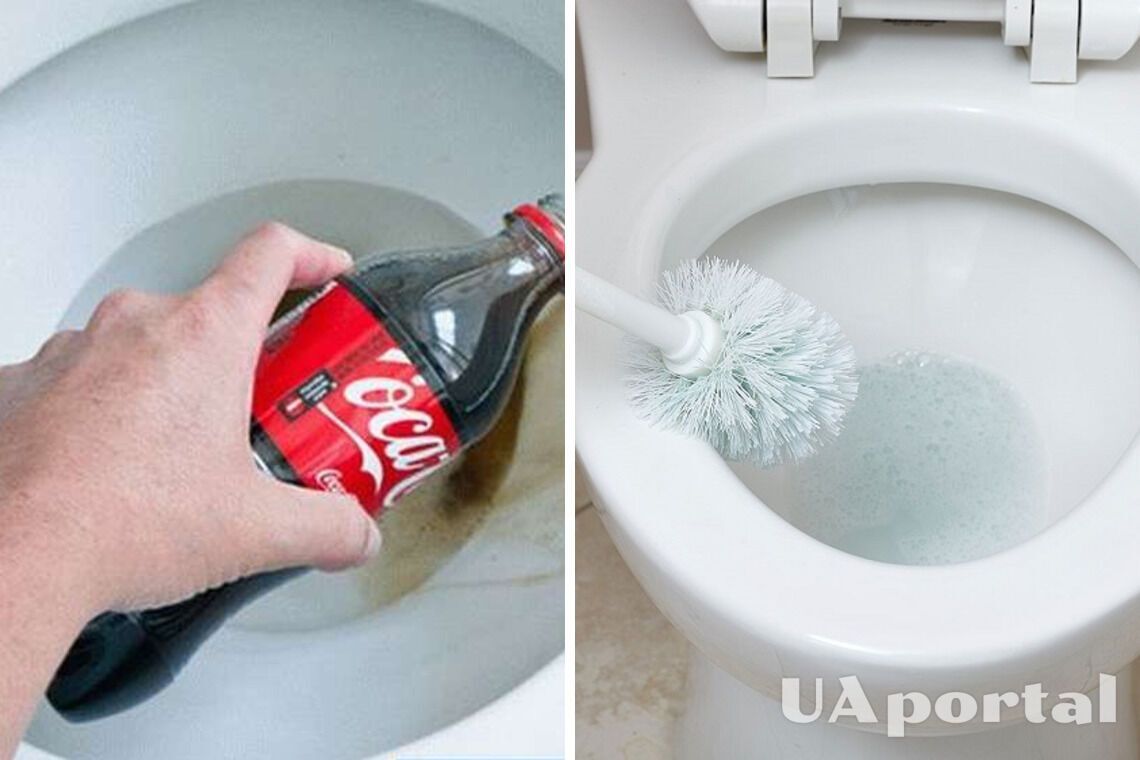 The main condition for unclogging a toilet is to remove whatever is clogging it. A plunger is a great way to do this, but if you don't have one at hand and need to solve the problem immediately, we'll show you three effective ways to unclog a toilet without a plunger.
Read also: What items should not be thrown down the toilet: the main reasons why the sewage system in the house is clogged
Dishwashing liquid
Take ½ cup of dishwashing detergent and 4 cups of hot water. Pour the dishwashing gel into the toilet bowl and cover with hot water. Leave for 20 minutes and then flush.
Coca-Cola
Pour one bottle of cola down the toilet and leave it overnight. In the morning, drain the water.
Vinegar and baking soda
Take a cup of baking soda and a glass of vinegar. Pour the baking soda down the toilet first, then slowly pour in the vinegar. The resulting foam will effectively unclog the blockage.
As a reminder, we've already written about what to do if the toilet tank is fogging up.
If you want to get the latest news about the war and events in Ukraine, subscribe to our Telegram channel!