Recipes
When guests are on the doorstep: a quick recipe for mushrooms in batter in 15 minutes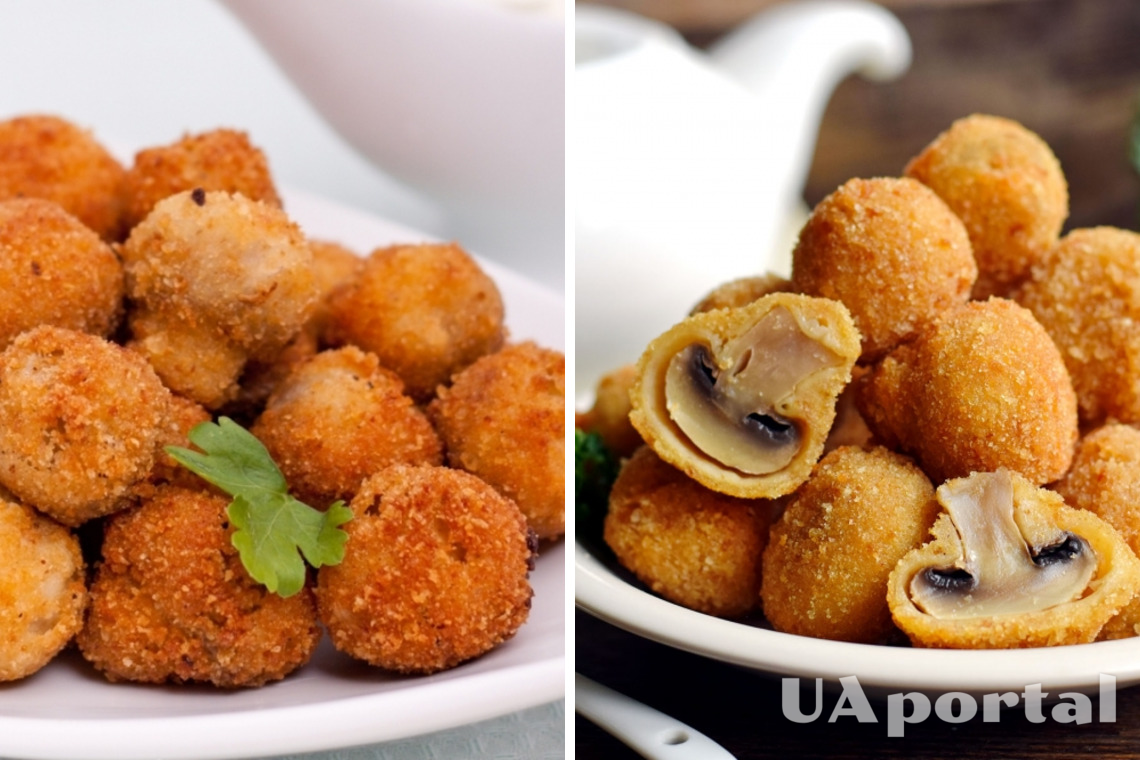 Sometimes it happens that unexpected guests are already at the door, and the fridge is empty. We offer you a recipe for battered champignons - they will be a great appetizer, and you won't spend more than 15 minutes cooking.
Ingredients:
- Champignons - 500 g.
Eggs - 2 pcs.
- Flour or breadcrumbs.
- Onion - 1 pc.
- A bunch of parsley and dill.
- Green onions - 50 g.
- Sour cream or natural yogurt - 400 g.
Read also: How to make a chicken kebab tastier.
Method of preparation:
1. Wash the mushrooms. Cut the large mushrooms into quarters, the smaller ones do not need to be cut.
2. Beat eggs, salt, and pepper.
3. Dip the mushrooms in the eggs, roll in breadcrumbs or flour, and fry until golden brown in a frying pan.
Sauce:
1. Finely chop the onion, green onions, and herbs and mix with sour cream.
Serve the mushrooms with the sauce.
We advise you to pay attention to the recipes for new potato dishes.
If you want to get the latest news about the war and events in Ukraine, subscribe to our Telegram channel!