Lifehacks
Just like in the best hotels: how to wash your bed linen to perfect cleanliness and crispness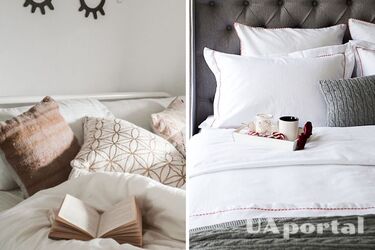 Some people assume that hotel staff, particularly maids, know special secrets that help them ensure that the bed linen is unrivalled in cleanliness and fragrance. In fact, this process is not that complicated.
Read also: Why put your bed linen in the freezer
According to pixelinform, laundry staff at the world's best hotels do have some tricks that help achieve the desired result. To keep your bed linen in perfect condition, you need to follow three important steps.
After washing, remove the bed linen from the washing machine immediately. For drying, choose a warm room, as the detergent aroma may disappear at low temperatures.
Before storing, make sure that the linen is completely dry, otherwise an unpleasant odour may develop. Before making the bed, iron the bed linen with an iron. This can be done right on the bed. This technique will help to maintain the shape of the linen for a long time.
Following these simple steps will help you achieve impressive cleanliness and a pleasant aroma in your bed linen. Such tips can be useful for hotel employees and anyone who wants to make their home atmosphere more cosy and tidy.
Earlier, we wrote about another interesting Chinese life hack that will help you easily get rid of dust in your apartment.
If you want to get the latest news about the war and events in Ukraine, subscribe to our Telegram channel!