News
How to erase a pencil without an eraser: a simple tip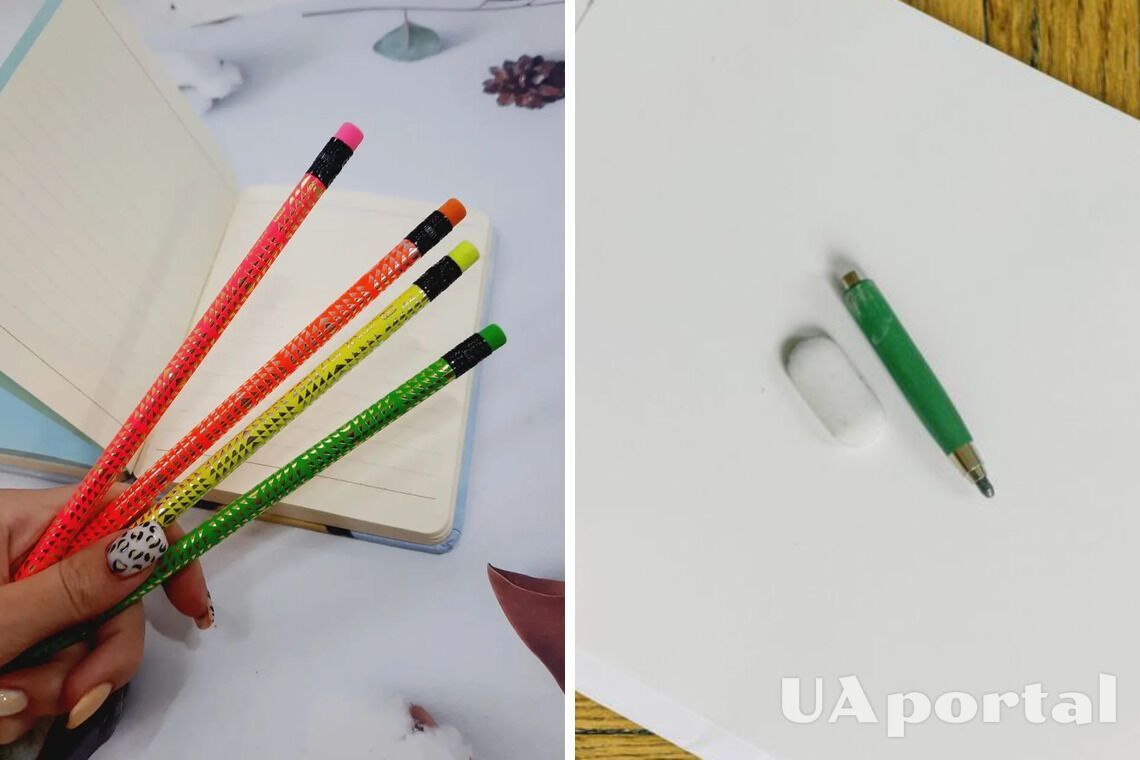 A pencil is a necessary stationery for all schoolchildren and students. However, even those who are not involved in education can use a pencil to make important notes. Often, there is an eraser on the back of the pencil to erase what you have written, but not every pencil has this convenient feature.
Read also: 3 easy ways to find the edge of a tape in seconds
However, if you've ever lost an eraser that can be used to remove mistakes, there is a way to erase what you've written without an eraser. Instead of an eraser, you can use a regular office eraser, which can be purchased in large packs at office supply stores.
To use this life hack, you need to wrap several layers of eraser around your index and middle fingers and then gently erase the inscription or drawing. This way, you can remove mistakes and preserve the original appearance of the paper.
So, if you need to remove errors on paper and your eraser is gone, this simple life hack with an eraser will help you restore the original cleanliness of a piece of paper.
Earlier, we wrote about 3 Chinese tips that will help you easily thread a needle.
If you want to receive the latest news about the war and events in Ukraine, subscribe to our Telegram channel!