Recipes
How to make a chocolate fondant to look like a restaurant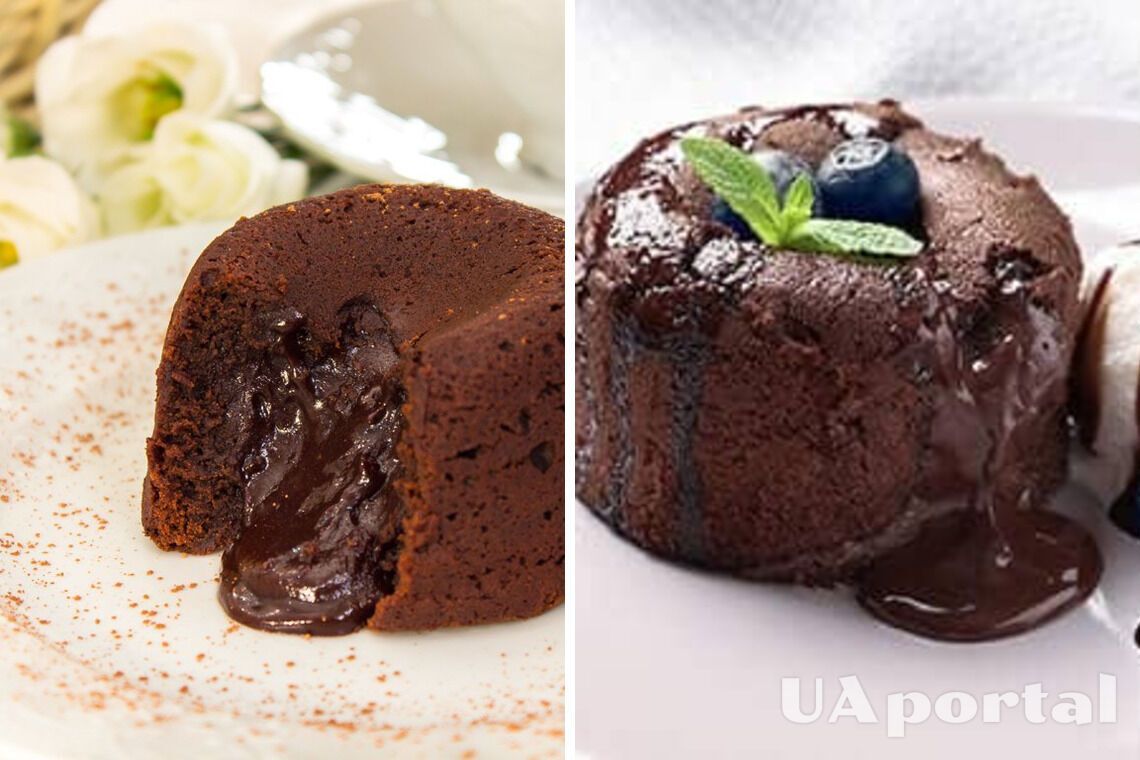 The secret of the chocolate fondant is in the liquid centre, which flows out when cut. Therefore, when baking it, you need to carefully monitor the temperature so that it does not dry out.
Ingredients:
Dark chocolate - 90 g
Sugar - 25 g
Butter - 30 g
Wheat flour - 25 g
Eggs - 1 pc.
Cocoa powder - 5 g
Ice cream - a ball
Chocolate topping - optional
Read also: Dessert in 30 minutes: recipe for airy cottage cheese cookies
Method of preparation:
1. Chop the chocolate bar and put it in a saucepan. Add the butter there. Put in a water bath and melt.
2. Beat the eggs and sugar, add the mixture to the chocolate mass and mix.
3. Add the flour to the mixture and whisk.
4. Grease the baking tins with butter and sprinkle with cocoa.
5. Fill the moulds ⅔ full with the batter.
6. Put the tins into the oven and bake at 190 °C for 5-7 minutes.
7. Cover the finished fondant with a saucer, turn it over and remove it from the tin.
We also recommend that you pay attention to the recipe for puff hearts with sugar.
If you want to get the latest news about the war and events in Ukraine, subscribe to our Telegram channel!