Lifehacks
How to calculate the right amount of laundry detergent - an effective life hack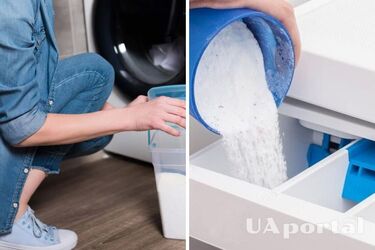 An excessive amount of detergent harms not only the clothes but also the machine: its excess spoils the fibers of clothes, and a lot of foam that forms wears out the pump and the washing machine motor. UaPortal will tell you how much detergent to add during the wash.
Read also: Why you shouldn't wash clothes in hot water
Pour or pour the product with a tablespoon. Use the following figures for the correct amount: 1 tablespoon for 3.5 kg of laundry and 2 tablespoons for 5.5 kg of laundry.
Also take into account the water hardness, the load of the machine and the dirtiness of the clothes. If the water is soft, less detergent is needed.
As a reminder, we have already written about how to care for your washing machine.
If you want to get the latest news about the war and events in Ukraine, subscribe to our Telegram channel!