Lifehacks
Two ways to remove old stains on clothes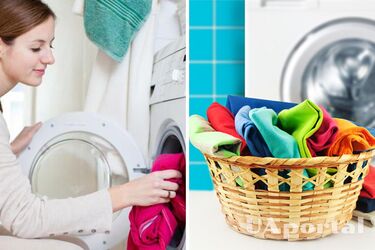 Sometimes ordinary powder does not cope with stains on clothes. In such cases, you can try two effective ways to help restore things to their original appearance.
UAportal will tell you about them. To remove a stain as effectively as possible, it is important to act quickly. The longer the stain remains on the fabric, the more difficult it will be to remove.
Before using any stain remover, be sure to test it on an inconspicuous area of the fabric to make sure it does not damage it.
If the stain is fresh, try removing it with plain water and soap. If the stain is old, you can use one of our methods.
Special boiling
You will need:
1 liter of water.
1 tablespoon of vegetable oil.
1 tablespoon of bleach.
1 tablespoon of baking soda.
See also: Three simple remedies that will save even the dirtiest white socks
Take a container large enough for the things you want to clean. Pour water into it, add all the ingredients and bring to a boil. Reduce the heat and boil the clothes for 60 minutes. After that, wash the clothes as usual.
Soaking overnight
This method is a bit simpler. You will need the same ingredients, but you need to double the amount.
Pour all the ingredients into a container large enough for the items to be cleaned. Put the clothes in it and leave them overnight. Wring out the clothes in the morning and wash them as usual.
Both methods are effective for removing greasy, old stains, as well as stains from blood, wine, grass, and other substances.
Earlier, we wrote about the washing machine mode that is better not to use so that things do not remain dirty after washing, as well as what to do after washing to prevent mold and bad odors from appearing in the washing machine.
If you want to get the latest news about the war and events in Ukraine, subscribe to our Telegram channel!