Recipes
How to quickly cook a delicious omelet in a cup: a simple recipe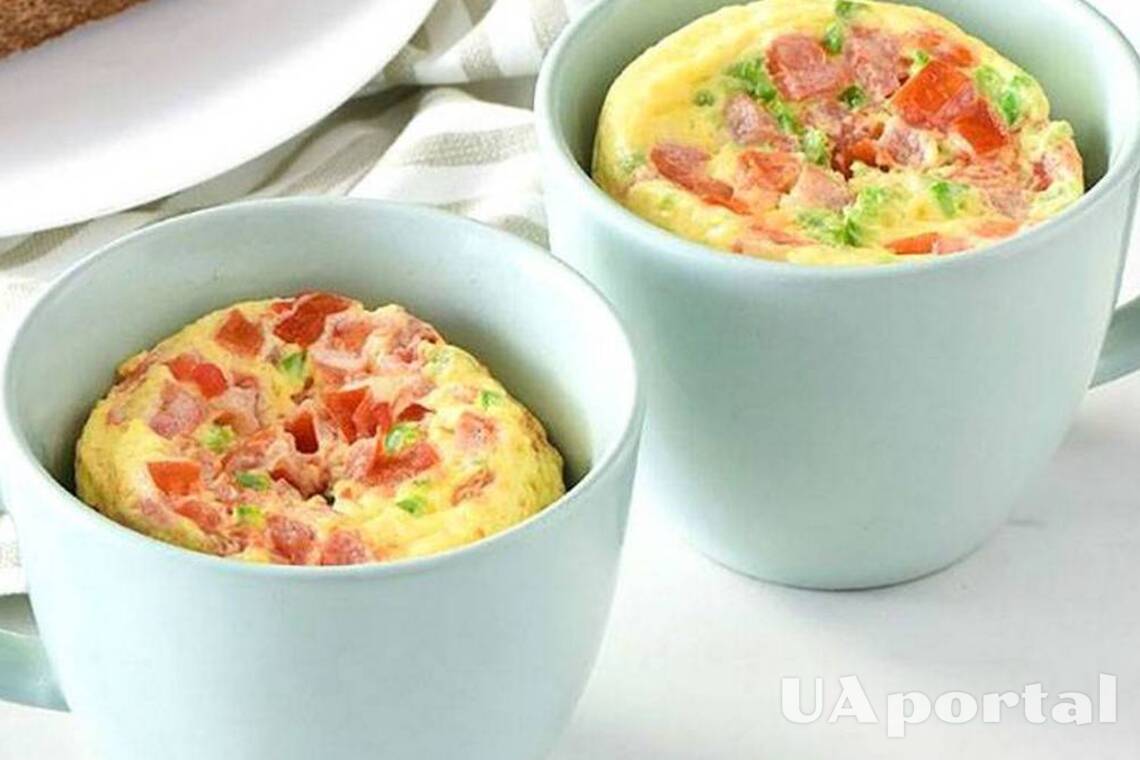 Greeting the new day with a delicious breakfast is an important step towards a successful start. One of the ways to enjoy a hearty breakfast in a small amount of space is to make an omelet in a cup. This recipe is perfect for those who have limited time but still want to enjoy a quality meal. Let's take a look at this quick and easy way to make an omelet in a cup.
Read also: Even a child can do it: a recipe for quick hot dogs in the oven
Ingredients:
1-2 eggs;
100 ml of milk;
herbs and spices;
(you can also add sausage, ham, vegetables, etc.).
Preparation:
Take a regular 200-300 ml cup and crack an egg into it. It is recommended to use fresh eggs for the best flavor;
Add 100 ml of milk to the broken egg in the cup. Milk adds tenderness and creamy texture to the omelet;
Season the mixture with salt, spices and herbs to your liking. You can use fresh dill or parsley to add flavor and freshness. If you like, you can also add grated cheese and finely chopped bell pepper to make the omelette even more flavorful;
Whisk the mixture with a fork until smooth. Make sure all the ingredients are well blended;
Put the cups with the mixture in the microwave and cook for 2-4 minutes. The cooking time may vary depending on the power of your microwave, so you should keep an eye on the process. The omelet should be fluffy and golden;
Once cooked, remove the cups from the microwave (be careful as the cup may be hot). The omelet is ready to serve!
This omelette in a cup can be served alone as a separate dish or accompanied by fresh vegetables, salads or toast. This is a simple and satisfying breakfast that will give you energy to start your day. Enjoy!
We also recommend that you pay attention to the recipe for scrambled eggs with vegetables.
If you want to get the latest news about the war and events in Ukraine, subscribe to our Telegram channel!