Society
Bringing misfortune: what not to gift to a girl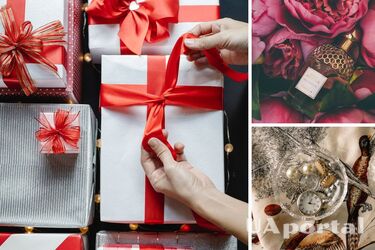 Some gifts may not disappoint the recipient but may also bring trouble for her. Jewelry, cosmetics, etc. are not the best option.
When choosing a gift for your beloved, mother, sister, or friend, you should also be very careful. There are many folk signs and superstitions about the ban list.
Read also: Five things that should not be gifted to a man
What not to gift a girl
1. Pearls. People say that pearls symbolize shed tears. In the mythology of different nations, the pearl is associated with misfortune. Our ancestors were convinced that pearls should be bought only for ourselves, and in no case should they be given or accepted as a gift. A watch would also be an unfortunate gift from accessories.
2. Underwear. At first glance, a set of beautiful underwear may seem like a great gift. Especially if you give it to your beloved. If your relationship is just beginning, then it is better not to do this. Such a gift may seem intrusive and sexual.
3. Cosmetics and perfumes. Giving cosmetics and perfumes is unlucky. In addition, they may not be suitable for the person you are gifting. Since this aspect is very individual, it is not easy to guess exactly what scents she likes.
Read also: Pushing away happiness and money - what not to gift for a birthday
4. Clothes. Sometimes a dress, sweater, and other wardrobe items can cause a bad mood. However, a long-term relationship, attention to the partner, and a saved check minimize the risk.
5. A trip. Such a gift is a sign of disruption of plans, deadlines, and unforeseen troubles. Traveling usually brings a good mood, impressions, and stress relief, and if it's a vacation for two, it will definitely strengthen the relationship.
Read also: You will ruin the lives of young - 10 gifts that shouldn't be gifted for a wedding
Earlier, UAportal wrote about why you shouldn't give flowers in a pot, as well as about omens and superstitions associated with the arrival of guests.
If you want to receive the latest news about the war and events in Ukraine, subscribe to our Telegram channel!