Incidents
"Friendly fire" in Crimea: Russian hypersonic missile "Kalibr" crashed in the forest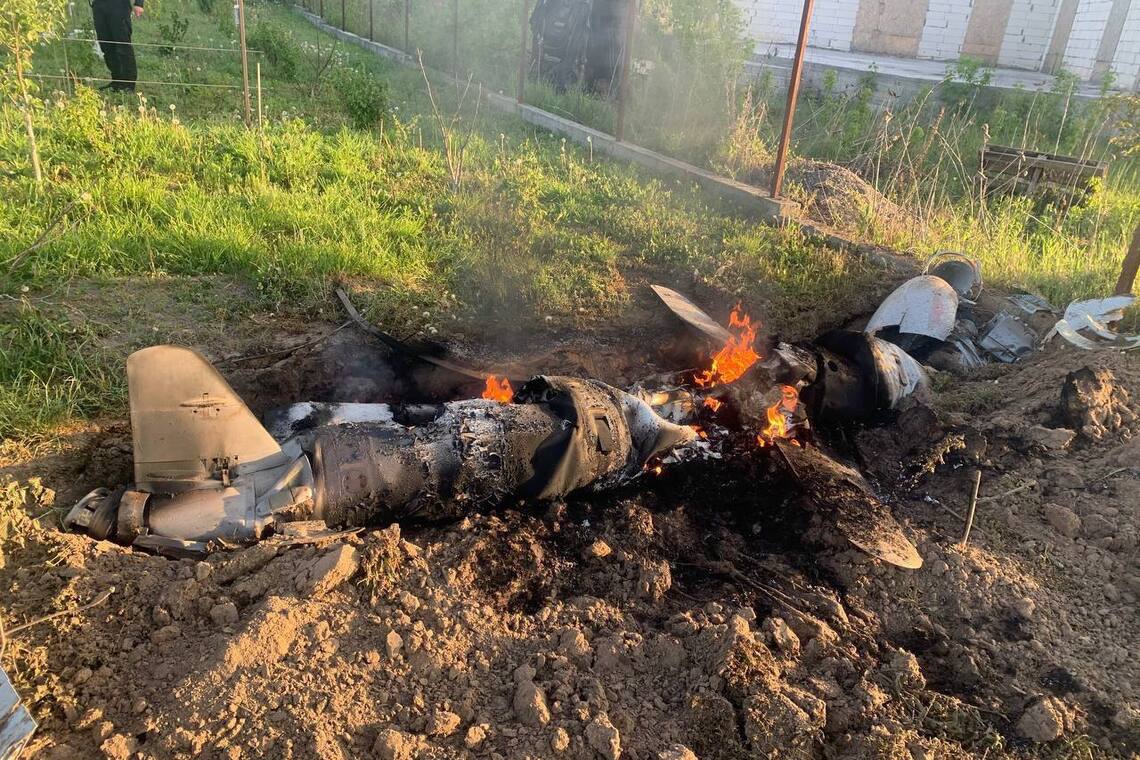 A Russian Kalibr missile fell in the forest on the territory of occupied Crimea. It happened near the village of Vulkanovka, Leninsky district.
According to the Astra Telegram channel, the missile was spotted by a local shepherd on the morning of May 17. A Russian Kalibr cruise missile has fallen in Crimea.
Read also: A railway was blown up in Crimea near Bakhchisarai: wagons went off the rails (photos)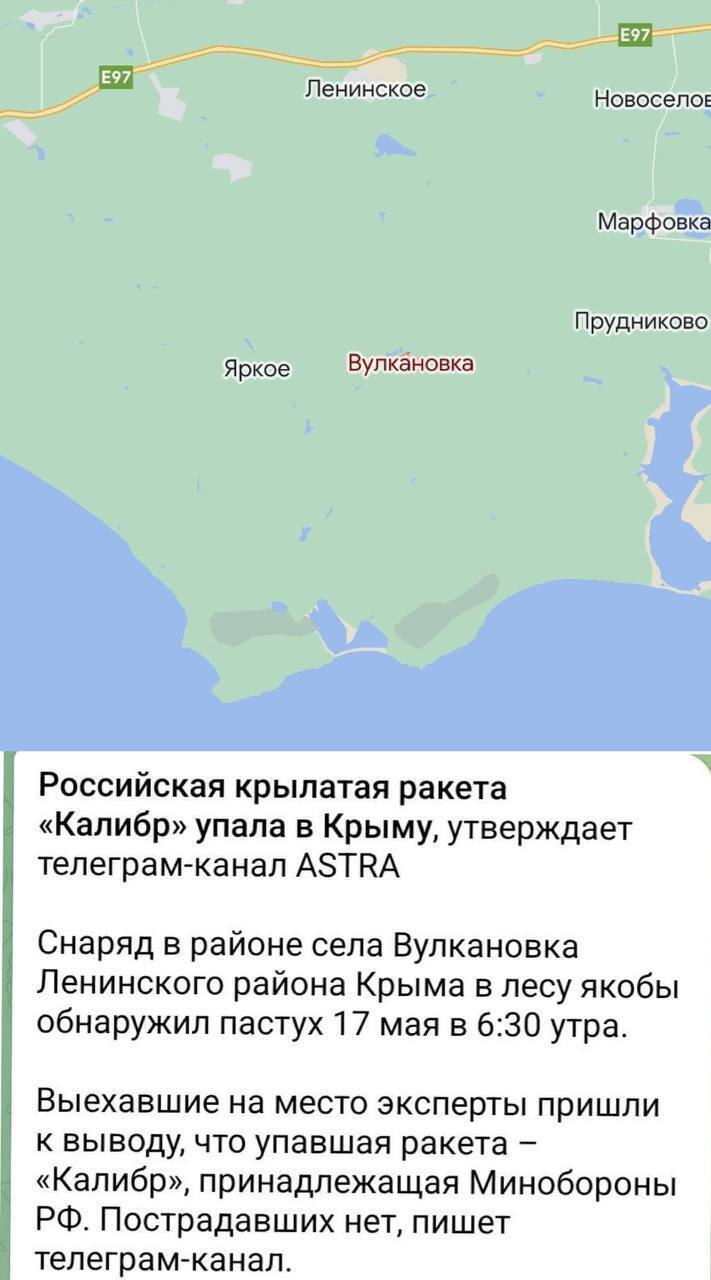 "According to ASTRA, a shepherd discovered the missile in the forest near the village of Vulkanovka, Leninsky district of annexed Crimea, at 6:30 am on May 17. Experts who arrived at the scene concluded that the fallen missile was a Kalibr belonging to the Russian Ministry of Defence. There were no injuries," the statement said.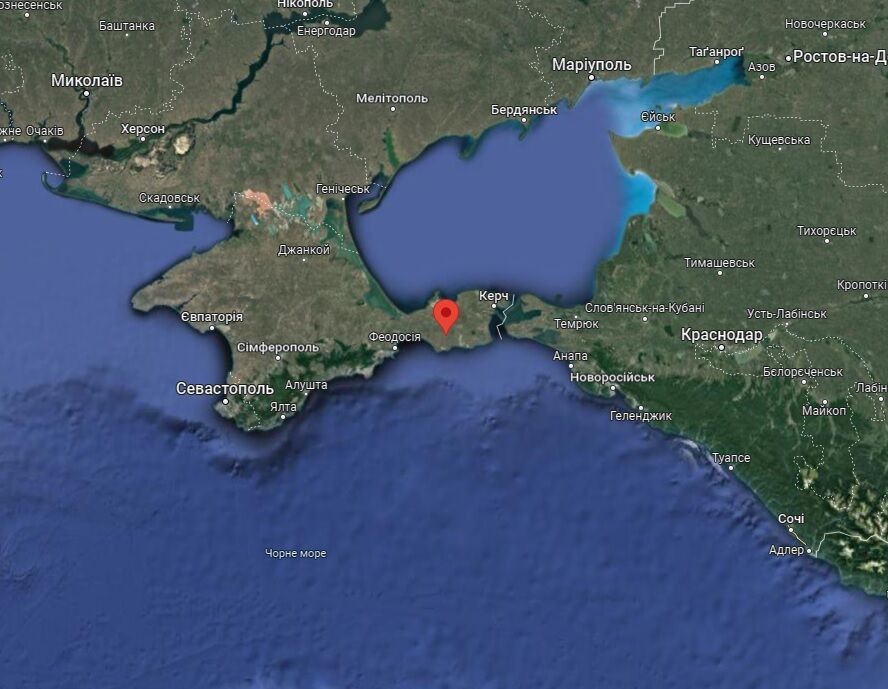 For reference: The Kalibr cruise missile is in service with the Russian army. Russia launches these missiles at Ukraine from various platforms, such as ships, submarines and ground-based systems.
Main characteristics of the Kalibr missile:
Range: 300 to 2,500 kilometres, depending on the modification.
Speed: supersonic up to Mach 0.8.
Missile weight: about 1.8 tonnes.
Guidance: the missile can be equipped with an inertial guidance system or an active radar guidance system.
The Kalibr missile is used to strike land and sea targets. Its multifunctional guidance system and additional units ensure high strike accuracy. In particular, there are versions for striking ships and coastal targets.
On the night of May 17, Russian militants attacked Ukraine with missiles from the north, south and east. They fired 18 missiles of various types of air-, sea- and land-based systems. Among them were 6 "Kinzhal" and 9 "Kalibr" missiles. All missiles were destroyed by the Ukrainian air defence forces.
If you want to get the latest news about the war and events in Ukraine, subscribe to our Telegram channel!