Society
This remedy will help protect zucchini from rotting: life hack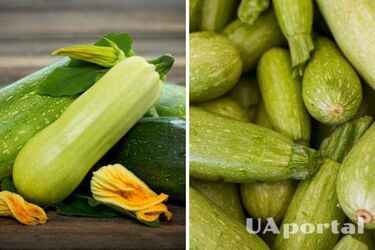 As with all plants, there are problems with zucchini, although this vegetable is unpretentious in growing. UaPortal will tell you what to do if zucchini starts to rot.
Why do zucchini rot?
The vegetable can start to rot during the period of ovary formation. The cause of rotting is too little light at high humidity. Temperature changes also have a negative effect on zucchini.
How to prevent zucchini from rotting
To protect the vegetable from rotting, make an iodine-based fertiliser. You will need 10 ml of iodine and 10 litres of water. Dissolve the iodine in water, pour it over the roots and sprinkle it on the leaves.
You can also cover the zucchini bushes with agrofibre at night and protect them from rain with a film canopy.
Read also: How to understand what tomatoes lack: three important signs
You can also put a brick near the bush. It will heat up during the day and give off heat to the plants at night.
Which soil to choose for zucchini
Neutral soil is good for zucchini, and warm and fertilised soil is best. Chicken manure, manure, stems or tops are suitable as fertiliser.
As a reminder, we have already written about what to consider when planting peppers.
If you want to get the latest news about the war and events in Ukraine, subscribe to our Telegram channel!