World
An environmentalist saved thousands of dollars on toilet paper over 10 years: what he used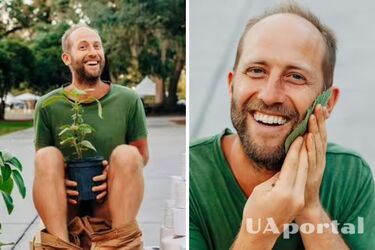 American environmentalist Robin Greenfield stopped using toilet paper 10 years ago and claims to have saved thousands of dollars. He replaced toilet paper with the leaves of a well-known plant that is easy to grow at home in pots or on a plot near the house.
Initially, Robin Greenfield stopped using store-bought paper in 2013, replacing it with leftover napkins. Then he noticed the leaves of the Blue Spur plant, which had "the perfect size and texture," so he started using only those.
After he saved a considerable amount of money by not buying paper, he decided to encourage others to use the leaves of the plant, reports Wales Online.
Read also: Why put toilet paper in the refrigerator: a useful life hack
He said: "Toilet paper consumption contributes to deforestation and the massive use of fossil fuels in transportation. So the idea of growing your own at home and looking for alternatives to consumerism has never been more relevant."
Robin says you can simply plant a blue spur at home to have a lifetime supply of toilet paper. "The average American spends $11,198 on toilet paper in their lifetime, so there's a huge financial benefit to it as well," he added.
Earlier, we wrote about why you should keep used tea bags in the refrigerator and more.
If you want to get the latest news about the war and events in Ukraine, subscribe to our Telegram channel!