World
The world's only albino panda lives in China: video of what it looks like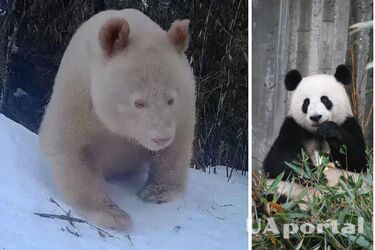 In China, a strange bear was spotted in a photo trap in the Wenchuan Wolong Nature Reserve in 2019. It was white without any spots.
It turned out to be a panda. This albino is the only panda in the world with this genetic mutation.
After that, the albino panda was never caught in the video traps, so zoologists believed that it had died. Recently, however, the bear showed off for the cameras again.
Read also:Scientists managed to film the process of feeding a whale shark on the ocean floor (rare footage)
The footage taken in the reserve shows that the panda has white and cream-colored fur, light claws, and red eyes, which are characteristic features of an albino.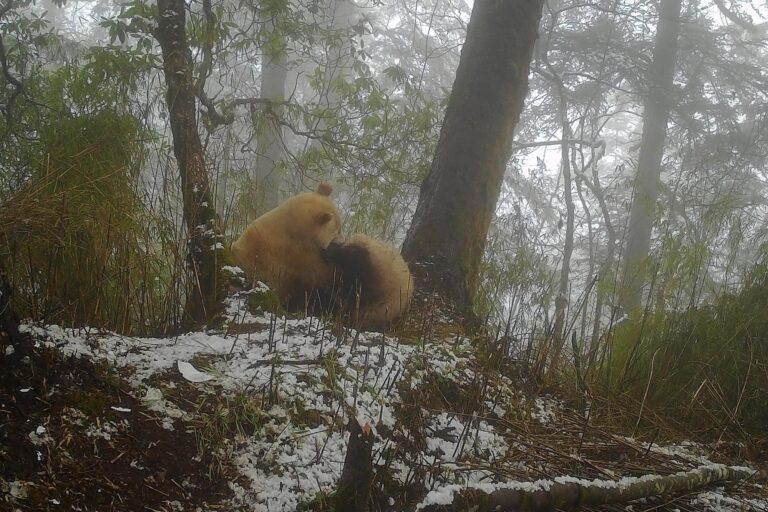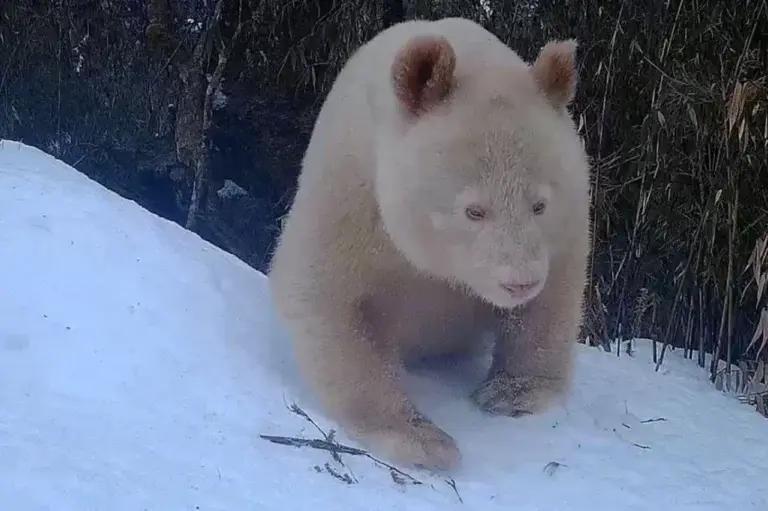 The researchers observed that she is healthy and socializes with other animals in the area where she lives. It is believed to be five to six years old. It is not yet known what sex she is.
Read also: New species of gecko with psychedelic eyes found in Australia, what it looks like (photo)
Now, a separate group has been set up in the Wenchuan Wolong Nature Reserve to monitor this panda. The researchers studied the bear's possible habits and installed and configured motion-activated cameras to record its movements.
Earlier, scientists from India recorded the first hybrids between a gray wolf and a dog in the country.
If you want to get the latest news about the war and events in Ukraine, subscribe to our Telegram channel!