News
Why put eggshells in the freezer: a life hack for washing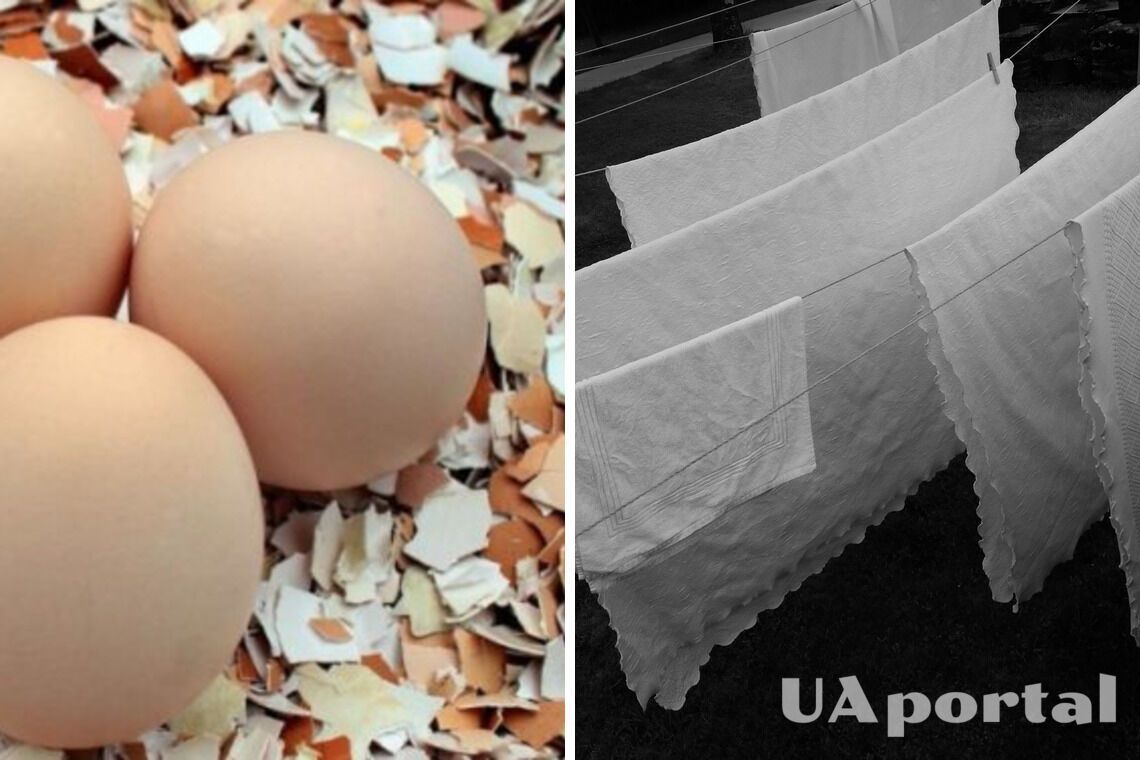 Effective washing of white clothes is not always easy the first time. Often, stains have to be treated with bleach again and sent back to the washing machine.
If you are looking for alternative ways to effectively remove stains from white clothes, you can try rubbing them with crushed aspirin tablets. You can also use frozen eggshells. This method was shared by the French publication Sante.
As it turns out, eggshells are an effective tool for whitening laundry and removing stains. First, you need to wash the eggshells, crush them, and put them in the freezer for a few hours. Then take out the shells and put them in a cloth bag, or put them in a sock and tie it tightly. Put the shells in the washing machine with the dirty clothes on top and turn on the machine.
Also read: Yellow and stained: how not to wash and dry white clothes
"The coarse, abrasive substance, rich in proteins, ruthlessly resists stains from oil, grease, sauce, sweat, and dust," the publication says.
To remove stains from clothes with eggshells, you need to crush the shells into powder and cover the stains with it. Then pour warm water on top and rub the stained clothes with the shell powder. After 30-50 minutes, simply wash the clothes in the washing machine.
We also offer you to learn an unusual way to wash clothes with chestnuts. It will surprise you with its effectiveness.
If youwant to get the latest news about the war and events in Ukraine, subscribe to our Telegram channel!