Recipes
Wine dessert: a recipe for an unusual mousse from Elizaveta Glinskaya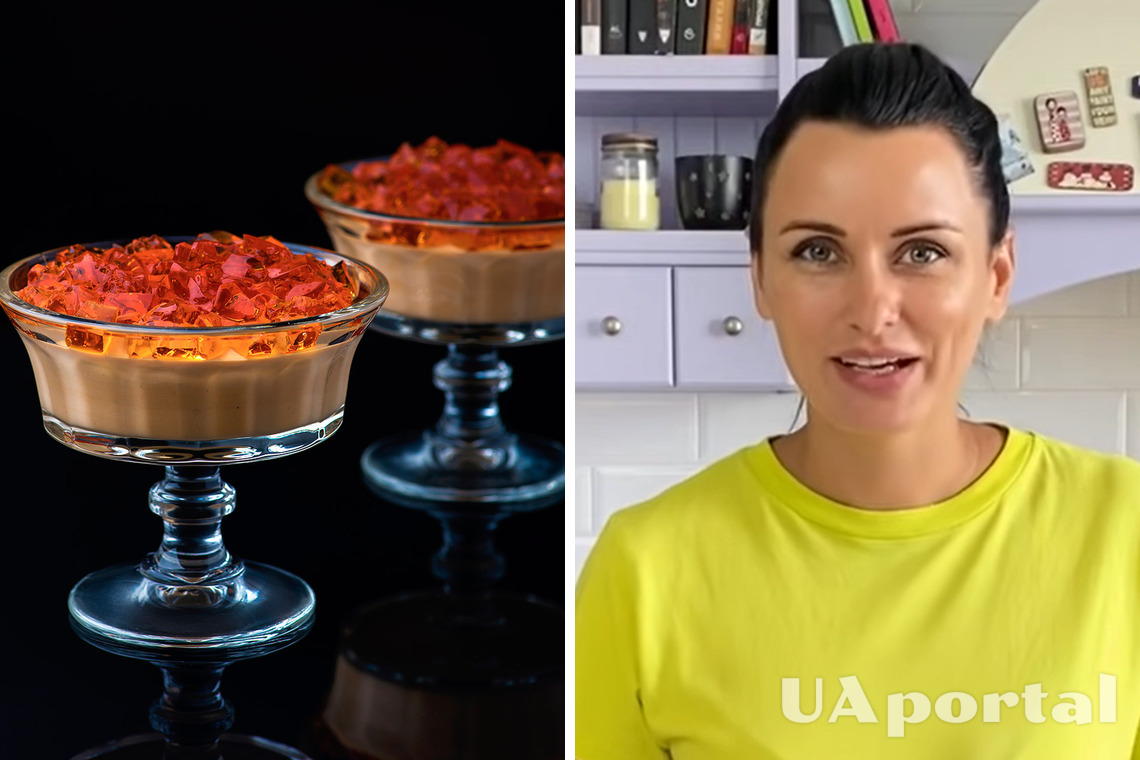 The MasterChef star shared a recipe for rose wine mousse.
Ingredients:
- 300 ml of pink semi-sweet wine (5% alcohol)
- 10 g of gelatin + 50 ml of water
- 2 egg whites
- 90 g of sugar
- 300 ml of cream with at least 30% fat content
- fresh berries for decoration
Pour gelatin with water, stir until dissolved, and wait until it swells.
Pour the wine into a saucepan or saucepan and heat until it is steaming.
Also, read Pancakes with ham and cheese.
1. Whip the cream until stiff peaks form and cool.
2. Mix gelatin with wine and refrigerate for 20 to 30 minutes.
3. Prepare the Swiss meringue. Mix sugar and protein, put on a steam bath, and stir until the sugar dissolves. Beat the resulting mass until stiff peaks.
4. Mix the meringue with the wine and gelatin. Add the whipped cream and stir.
5. Pour the mousse into the bowls and refrigerate for 5 hours, preferably overnight. Garnish with berries.
We also recommend that you pay attention to the recipe for baklava cheesecake.
If you want to get the latest news about the war and events in Ukraine, subscribe to our Telegram channel!