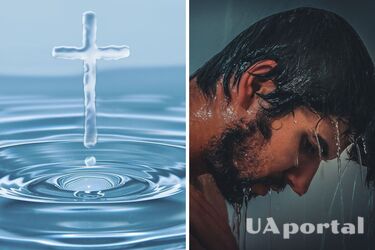 This year, Maundy Thursday falls on April 13 for Christians of the Eastern Rite, and April 6 for believers of the Western Rite. According to a long-standing tradition, on this day, believers are supposed to bathe before sunset.
Most of the signs and traditions of the holiday are associated with bodily and spiritual purification. UAportal has collected the main guidelines for Christians on how to bathe properly on Maundy Thursday.
Read also: Palm Sunday 2023: traditions and prohibitions of the holiday
The tradition comes from a biblical legend when Jesus Christ washed the feet of his disciples with his own hands during the Last Supper. On this day, Catholics usually take communion, consecrate myrrh, and perform foot washing. It is also customary to bake Easter cakes and clean the house on Maundy Thursday.
According to beliefs, on this day you should wash your face with a silver spoon immediately after waking up. This is supposed to bring good health and beauty for the whole year.
While bathing on Maundy Thursday, you can also say prayers to wash away your sins and troubles. You should bathe in cold water.
Earlier it became known when Ukraine will celebrate Easter 2023 and whether there will be an additional weekend for the holiday.
If you want to receive the latest news about the war and events in Ukraine, subscribe to our Telegram channel!