War in Ukraine
AFU soldiers told Prigozhin where to look for Wagner mercenaries (funny video)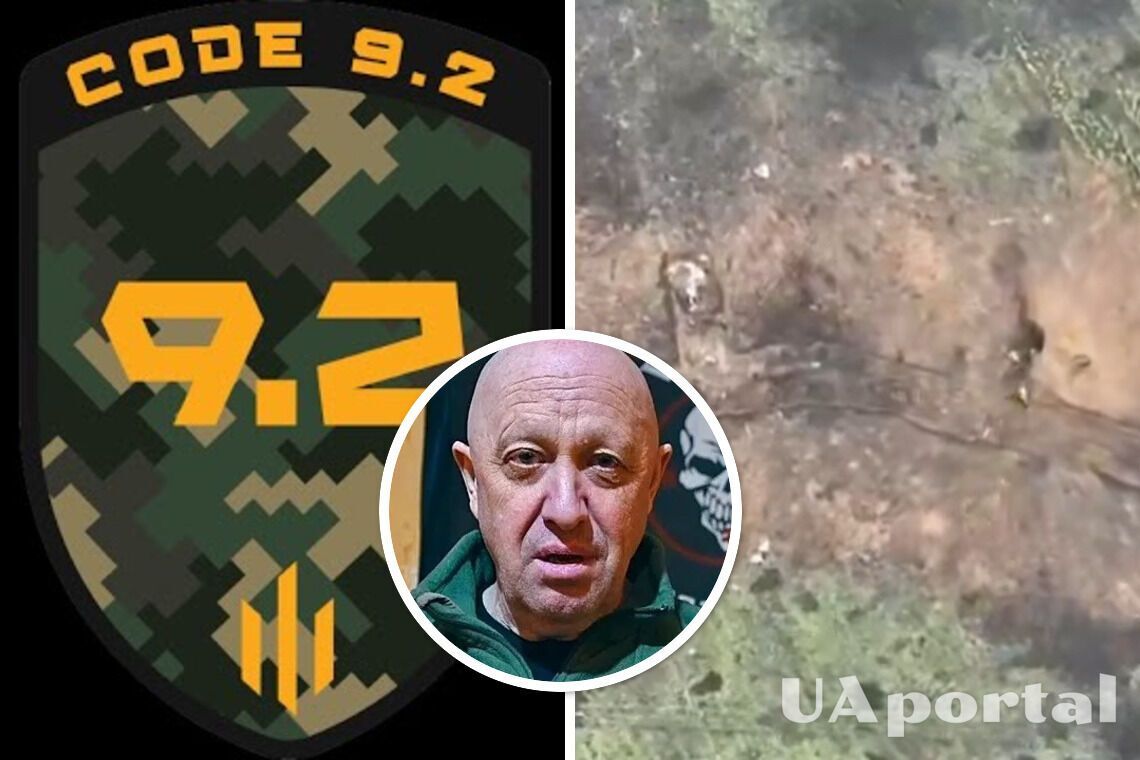 Yevgeny Prigozhin, a Russian businessman and owner of the private military company Wagner, complained that his PMC may soon disappear. On 28 April, he said that "Wagner will soon cease to exist: mercenaries will go down in history".
Ukrainian defenders decided to tell Prigozhin where to look for his militants. Thus, a video of our fighters attacking another trench of the Prigozhin militants was posted online.
Read also: Wagner militant with Nazi symbols on his body told how he was looking for "Nazis" in Ukraine (video of interrogation)
A unit of the 92nd Code 9.2 Brigade dropped an ammunition on an enemy cache and after the explosion, a half-naked Russian militant with rags wrapped around his legs jumped out of the trench.
"After Prigozhin's statement that the wagner was running out, they tried to breed right in the trench. It looks like Code 9.2 has broken their love orgies," our military commented on the footage.
Military journalist Andriy Tsaplienko commented on the footage in his Telegram channel: "I have just talked to the commander of the 92nd Brigade. He says it's a personal greeting from the brigade to the mercenary boss Prigozhin: "This is how you will all run, falling out of your pants."
For reference: PMC Wagner is a Russian private military company used by Russia in military conflicts. It actively recruits people serving sentences for various crimes and those who are not ashamed to fight for money.
The National Resistance Centre believes that the massive involvement of prisoners in the Kremlin's troops is due to the fact that their deaths cause much less outrage among the masses.
The intelligence community believes that Prigozhin, the owner of the PMC, is a media and political figure. The representative of the Defence Intelligence of Ukraine, Andriy Yusov, stated that Prigozhin is engaged in financing the war - a shadow business in Russia and abroad.
If you want to get the latest news about the war and events in Ukraine, subscribe to our Telegram channel!