War in Ukraine
Ukrainian Armed Forces use R18 octocopter to destroy Russian T-72B worth almost $2 million (video)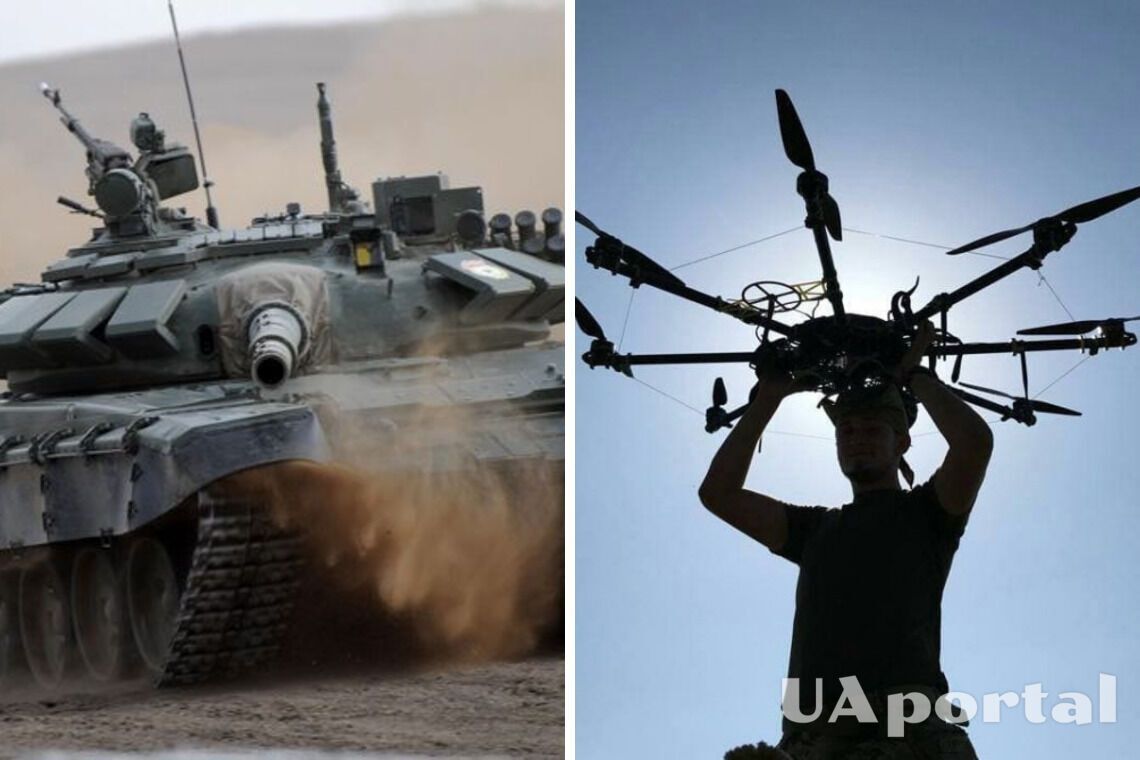 In one of the frontline areas, Ukrainian aerial reconnaissance spotted a Russian T-72B tank. An accurate drop from an R18 octocopter destroyed it.
Footage of the destruction of the enemy military equipment was posted on social media. To completely neutralise the Russian T-72B, the aerial reconnaissance team had to use three rounds of ammunition.
Read also: Aerial reconnaissance men from VOG-17 unit take revenge on occupants for Kherson shelling (explosive video)
T-72B tank - basic information:
The T-72B tank is one of the main battle tanks of the Russian Federation and was developed in the mid-1970s. Today, it continues to be used in the Russian army and is exported to many countries around the world.
The T-72B tank is manufactured by Uralvagonzavod in Russia. The price of the tank depends on the modification and specifications. The estimated cost of a new T-72B3M tank, depending on the specifications, is around USD 2-2.5 million.
Main characteristics of the T-72B tank include:
Crew: 3 people (commander, driver and radio operator)
Armour: provides protection against bullets of up to 125 mm calibre
Main armament: 2A46M 125 mm smoothbore gun, which can fire various types of shells, including high explosive and cumulative ones
Additional weapons: 7.62 mm PKT machine gun and 12.7 mm NSVT machine gun
Engine: V-92S2 diesel engine with a capacity of 780 hp.
Speed: up to 60 km/h on road and up to 40 km/h off-road
Range: up to 500 km on road and up to 300 km off-road.
It is important to note that the technical characteristics of the T-72B tank may vary depending on the modification and version.
The other day, Ukrainian defenders destroyed an enemy position with a mortar crew on one of the frontlines.
If you want to get the latest news about the war and events in Ukraine, subscribe to our Telegram channel!